The World's #1 Jazz Piano Lessons Online Website
Exclusive jazz piano lessons taught by Grammy nominees & world touring artists.
Join 60,000 students who learn jazz piano with us each month.
Get Your Free Jazz Piano Lessons Toolkit
"Get 5 Powerful Video Lessons Sent To Your Inbox - FREE"
Featured Videos - Learn Jazz Piano
Join Thousands Who Learn Jazz Piano
With The #1 Jazz Piano Course In The World
In Depth Jazz Piano Lessons From a World Touring Pro
Lessons at Your Own Pace
Lessons for Players of All Levels
Accelerate your learning. Save thousands of hours
All plans under $1 a day.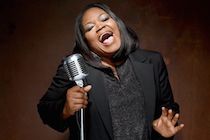 "Steve is truly unique in his style. He is devoted to helping each student's creativity."
- Shemekia Copeland (Grammy Nominated Blues Vocalist)
The Ultimate Place For Jazz, Blues, Gospel, & Improvisation Tutorials
Newest Jazz Piano Lessons
How To Learn Jazz: A Beginners Guide
Since I started this site I've received numerous emails from readers asking me the best way to get started learning jazz as a beginner. This is the type of article I wish I had when I first started learning this amazing style of music. Read more about ---> 
how to play jazz piano
Once you've gone through the article your next important step will be to grab a copy of The
Zero To Jazz Piano Hero Program
. Its a step by step easy jazz piano course that teaches you how to go from zero to playing songs you love in only 30-60 days.
How To Play A Jazz Blues Chord Progression
In today's free jazz blues chords lesson we're going to take an in depth look at some jazz chords you can add into your blues playing.
These chords will make your blues sound way more interesting. 
Players like Herbie Hancock, Brad Mehldau, Ray Charles, Oscar Peterson, Diana Krall, Wynton Kelly, Bud Powell, Gene Harris, and hundreds of other great jazz musicians made this blues chord progression famous.
Read more about how to play jazz & blues chord Progressions
If you want to learn
how to play blues piano
 from the comfort of your own home we also have a step by step blues piano DVD taught by Hall Of Fame Blues pianist Bruce Katz. It's called the
Breakthrough Blues Method
.
How To Play A II-V-I-VI Chord Progression With Jazz Piano Chords
Are you looking for information on some cool jazz piano chord progressions? Congratulations. You've come to the right place! There are tons of free lessons and articles on jazz piano chords on this site. Make sure you bookmark this site and let's get to learning! If you're interested in exploring jazz harmony then check out this article. 
Read more about jazz chord progressions
here. One of the best ways to really improve your skills is to get your jazz theory chops together. That's why every article and video on this site is filled with tons of jazz theory tips to help you find all the shortcuts you need to learn this amazing style of music. If you're new here I highly recommend you subscribe to our free email list as well. You'll get tons of new articles,
jazz advice
, and videos sent right to your inbox. Have fun practicing!
Jazz Scales & Jazz Piano Lessons
Like in all styles of music, scales can play a vital role in jazz. Especially while you're learning keyboard harmony, improvisation, and jazz theory.
It's always a good idea to learn the different chords and scales that go together. When, I was a student at the Berklee College of Music we used to call that chord scale relationships.
The good news is that we have a variety of lessons that can help you start understanding the important relationship between jazz scales and jazz harmony.
For example you can check out our lesson on the lydian mode and the melodic minor scale.
Learn Jazz Standards
Learning jazz tunes is a huge part of becoming great at playing jazz. There is a million things you can learn by studying the classic jazz songs. Things like harmonic structure, great melodies, song form, beautiful reharmonization etc.
Additionally, if you want to get jazz gigs  it's critical that you build a jazz repertoire and you learn famous jazz standards.
We have a gigantic collection of jazz piano arrangements inside our Premium Jazz Membership course that is the best jazz piano course available online.
We also have several free samples of songs that you can get started learning.
For example, you can check out this Summertime easy piano lesson, this Stella By Starlight chords tutorial and this powerful rearrangement and All The Things You Are lesson.
One of our best reviewed lessons is also our Straight No Chaser jazz piano tutorial. If you love Thelonious Monk, great jazz syncopation, rootless voicings, shell voicings, and the tritone substitution, then I think you'll have a lot of fun with that lesson.
Jazz Improvisation
At it's core, jazz is a style of music built on improvisation. That's why it's critical that you practice your jazz improvisation skills on every tune you learn.
That means you'll want to study and practice concepts like bebop licks, pentatonic scale piano exercises, blues piano licks, and lots more concepts.
Studying well constructed jazz licks and learning how to build great jazz lines is an excellent thing you can do to start building some of your own ideas. Just like in most things in life it's a great idea to study and model people who are truly successful.
That's why in our Jazz Masters Method DVD we break down and study the improvisation vocabulary of 9 legendary jazz piano masters. The goal of the program is to show you how to turn 1 lick into 1 million licks.
Jazz Studies
Here at Freejazzlessons.com we have a huge admiration for the legendary jazz piano players who've come before us. If you want to learn jazz piano on a very high level its' critical that you study jazz masters.
Legends like Charlie Parker, John Coltrane, Chick Corea, Herbie Hancock, Art Tatum, Miles Davis, Sonny Rollins, Diana Krall, Brad Mehldau, McCoy Tyner, Oscar Peterson, and other greats have paved the way for us what we can do today.
By working with great jazz teachers and studying the legendary players, this provides you a pathway to build your own voice as a jazz musician. You can start with the paths that they've built but then add your own unique voice and spin to this amazing art form.
That's why we've featured many of these players in our jazz piano lessons available on the site.
For example you can check out this lesson on Oscar Peterson chords, McCoy Tyner dorian chords. Those 2 guys are monsters and great pianists to study.
If you want to learn some great bebop vocabulary I'd also recommend you check out this Charlie Parker lick lesson.
2 of my favorite piano players of all time are Herbie Hancock and Sonny Clark. Very different jazz pianists but both totally swinging and brilliant players.
So, make sure you check out this lesson on Herbie Hancock chords, this Sonny Clark jazz piano transcription, and this Miles Davis lick.
Stella By Starlight Jazz Chords Tutorial