Straight No Chaser Jazz Piano Tutorial (Thelonious Monk Lesson)
If you love the sound of Thelonious Monk's music than you'll have a tun of fun with this sample jazz piano tutorial.
In today's lesson we're going to learn the famous Monk tune Straight No Chaser. Straight No Chaser is a jazz blues tune written in the year 1951.
It's become one of the most famous jazz standards of all time. So, knowing how to play it is essential for all aspiring jazz and blues pianists.
Watch the video below to get started learning the tune right away. Then, scroll down for a bunch of extra tips to help you learn even more.
Straight No Chaser Lesson Video
5 Tips To Help You Master Straight No Chaser
1. Left Hand Chord Voicings
Many of the chord voicings I'm playing in the left hand in the video above are rootless jazz piano chords.
These chords were first made famous by jazz greats Bill Evans and Wynton Kelly.
As a result of Bill and Wynton's influence these chord voicings quickly caught on and became essentially 'bread and butter' voicings for modern jazz pianists. In other words, you should learn them!
Since they're so important I throw them in many of my tutorials. This helps students learn them in an enjoyable way.
Learning chord voicings in isolation is useful but when you can learn them in context of actual tunes that's where the real fun comes in!
If you want to learn how the pros use these chords to ignite their playing check out this special program.
2. The Jazz Blues Form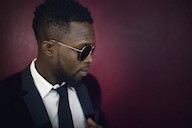 Straight No Chaser is a tune played over a jazz blues chord progression.
A jazz blues is essentially a normal 12 bar blues (like you would hear in a blues club) with a few jazz chord progressions mixed in there.
It's a great chord progression and really fun to play over.  So many other classic tunes were written over the same form. You'll hear it in tunes like:
C Jam Blues
Billies Bounce
Route 66
Blue Monk
Tenor Madness
Sandu
And many more!
Once you learn how to play one jazz blues tune it makes it super easy to learn other jazz blues tunes. Just plug a new melody over a chord progression you already know.
In other words, learning your first jazz blues tune is practice time well spent!
And it's without a doubt the next level for blues musicians who want to make a gigantic improvement in their playing.
3. The ii-V-I Chord Progression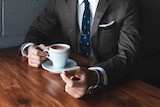 The ii-V-I Chord Progression is the most popular chord progression in jazz. You'll find it literally in hundreds and hundreds of famous jazz standards.
You'll even find ii-V-I chord progressions inside most jazz blues tunes too (including Straight No Chaser)
In fact, the ii-V-I chord progression is one of the main things that differentiates a jazz blues chord progression from a normal blues chord progression.
Both blues types are 12 bars long but the subtle ii-V-I's you'll see in the jazz blues give it such a unique flavor!
Just pop a few ii-V-i's in there and the whole feeling of the tune changes. You've instantly brought a brand new flavor to your blues playing! People love this sound too. Pretty cool right?
4. The Half Step Chord Trick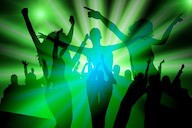 I know this sounds like it might be a dance move but it's not! 🙂 It's actually a really cool chord move you can use to spice up a chord progression.
Here's how it works: Lets say you have a target chord you want to get to…lets say it's an F7. You can play a chord a half step higher or a half step lower and resolve into the chord.
So, to get to an F7…you would play an E7 first and then slide up into F7.
Or, you would play a Gb7 first and then slide down in F7.
It's a beautiful sound and very fun to play. You can learn more about this in the sample video at 4min 20 seconds.
We also explore this concept in a much deeper way inside these Premium song tutorials: All The Things You Are, There Is No Greater Love, My Romance, Summertime, the Blue Bossa tutorial, and many other ones as well. )
5. Rhythmic Placement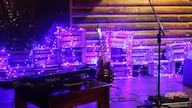 Monk's compositions tend to be filled with tons of cool little rhythmic twists and turns. Straight No Chaser is no exception!
Of course rhythm is such a HUGE part of playing great jazz and blues piano. The style is full of all kinds of cool syncopation and groove elements. It's one of the many things that makes playing jazz so fun.
So, while you're learning Straight No Chaser you'll want to make sure you're paying extra special attention the rhythm as well.
Pay attention to things like:
Where the left hand chords are placed.
How I place special accents on certain notes in the phrase.
Where I cut off my notes rhythmically.
The mix of staccato and legato notes.
As Duke Ellington said, "It don't mean a thing if it ain't go that swing!"
Your Next Step
I hope you had fun learning the first part of Straight No Chaser. There's a lot of cool techniques in here that should get you started.
If you want to learn more right away you can get immediate access to:
The complete set of Straight No Chaser video tutorials (3 different arrangements for players of all skill levels.)
Full note for note notation of the lesson.
The pro jam track I used in the video.
Downloadable MIDI files of the lessons.
Plus immediate access to over 18 hours of the most in depth jazz piano video tutorials online today (Must know tunes, essential chords, killer licks, improv drills, pro jam tracks, & more)
And for a limited time all plans are under $1 a day. So, there's never been a better time to learn.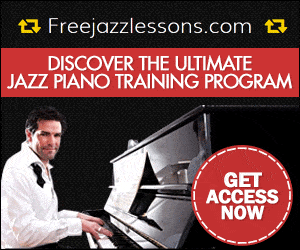 It's all inside The Premium Membership Course.
Thanks so much for watching. If you have any questions please feel free to leave a comment below in the comment section. Keep practicing and I'll see you soon!