Best Jazz Piano Books For Beginners
Looking for the best jazz piano books for beginners?
You've come to the right place.
Here are some of our recommendations you can get your hands on.
Let's get started.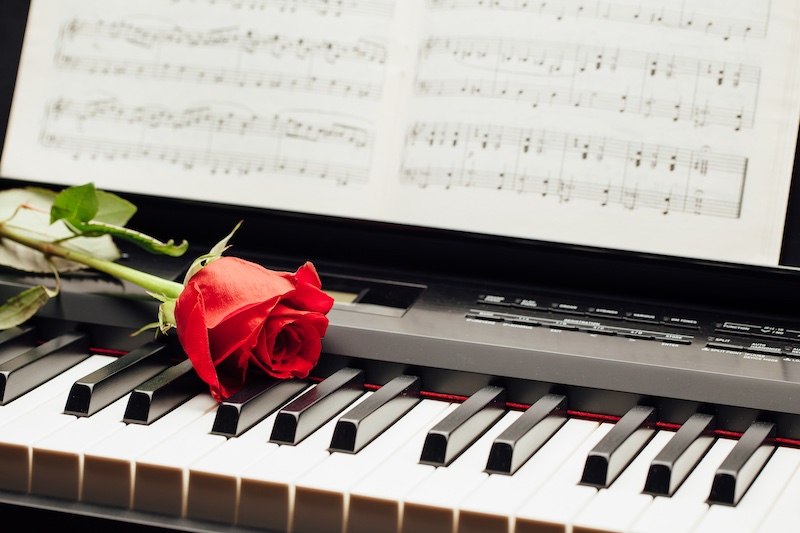 Why You Need To Know Your ABCs
Music is a language, and language starts by hearing and recognizing the most basic building blocks.
In this case, we first understand the language of jazz piano with scales.
Scales are the basis for how we understand how music works from a melodic and harmonic perspective.
This is why one of the best jazz books is the Ultimate Jazz Scales Book.
The Ultimate Jazz Scales Book is a compilation of 372 of the most common scales in jazz, blues, pop, rock, and other styles of contemporary music.
Inside the Ultimate Jazz Scales Book, you'll discover:
Over 372 Of The Best Jazz Scales In The World.
Detailed Notation Of Every Scale Written In Treble & Bass Clef.
A Big List Of Great Jazz Chords You Can Use To Practice The Scales Over.
Jazz Theory & Practice Tips To Help You Master Every Scale In All Your Keys.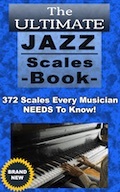 Buy This Book:
Get your copy of the Ultimate Jazz Scales Book here.
Now, let's look at ways to advance from the basic scales.
How To Get More Acquainted With Jazz Piano
If you have all of your scales in check, it's time to take it further.
For that, you can get into the basics with Mark Harrison's Intro To Jazz Piano.
Intro To Jazz Piano gets you set on a great path by starting with rudimentary music theory.
After that, Mark Harrison then transitions you off into all the tools you need for jazz piano performance.
If you're looking into melodic playing and soloing, comping, and other tools that the pros use, then Intro To Jazz Piano provides a fast way to acquire those skills.
More than just a book, Intro To Jazz Piano also gives you access to audio files and a multifunctional audio player that allows you to slow down audio without changing pitch, set loop points, and transpose to different keys.
The additional audio resources provide a great way to learn the concepts in the book through listening. You get to actually hear how concepts in the book are supposed to sound like.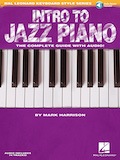 Buy This Book:
You're going to go off on a great start with Intro To Jazz Piano so get you copy here.
Jazz Piano Book Written By A Legend
If you want to have a real solid foundation for playing jazz piano, why not learn from a jazz piano legend?
As a matter of fact, you can. More than that, you can get your foundation from Oscar Peterson himself.
Jazz Exercises, Minuets, Etudes & Pieces For Piano By Oscar Peterson is a progressive set of music designed to develop fundamental skills every jazz piano player needs.
In this book, each piece contains thorough explanations of what skills are being developed.
Oscar Peterson's goal here is for the player to develop techniques that help conceive great sounding jazz phrases.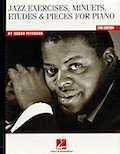 Buy This Book:
Here's where you can get a copy of Jazz Exercises, Minuets, Etudes & Pieces For Piano By Oscar Peterson.
Let's look at another great jazz piano book by Frank Sinatra's own jazz pianist himself.
One Step-By-Step Way To Build Jazz Piano Comping Skills
If you want to grow your jazz piano comping skills from day one to pro levels, Jerry Coker has an answer.
Jerry Coker's Jazz Keyboard For Pianists and Non-Pianists is a great way to learn about jazz keyboard harmony and piano fundamentals.
The book starts with staple left hand root-7th and right hand 3rd-5th voicings.
Once you have learned this important voicing, you get to learn the essential II-V-I chord progression, utilizing the basic root-7th voicings that transition to other chords using smooth voicing leading.
The book then advances on by teaching how to play the blues, rootless chord voicings, line cliches, modal playing, quartal voicings, and idiomatic vamps.
Learning how to comp with modern jazz piano approaches, chords and techniques form the book enables you to accompany yourself, another singer, or another instrument handling the melody.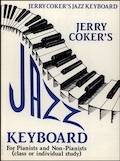 Buy This Book:
You can get a copy of Jerry Coker's Jazz Keyboard For Pianists and Non-Pianists here.
Now let's look into how you can start to learn how to play solo jazz piano arrangements.
How To Start Working Out Solo Jazz Piano Arrangements
Is beginner jazz piano strictly about playing chords? Of course not.
Matter of fact is that you can flesh out complete tunes, melody and all, as a beginner.
While not strictly a book, Zero To Jazz Piano Hero is the ideal online course for the jazz piano novice.
This in-depth online course, Steve takes you through basic chords and chord progressions with fun exercises and audio tracks provided.
However, you get to transition from playing chords to fleshing out popular jazz standards such as Autumn Leaves and Blue Monk.
Inside Zero To Jazz Piano Hero, you'll discover:
Over 4 Hours Of Beginner Jazz Piano Secrets Filmed In HD
Sheet Music For Every Chord, Chord Progression, & Song Inside The Program
Step By Step Method To Go From Zero To Playing Songs You Love In 30-60 Days
Helpful text on screen that will accelerate your learning and shave hours of your learning time (This is the perfect solution if you prefer to learn more by ear!)
Learn Iconic Jazz Songs That All Players MUST Know
Unlock Amazing Chord Progression Formulas That You'll Find In Hundreds Of Classic Jazz Songs
Secrets to Learning Jazz Standards from a World Touring Musician and Berklee College Graduate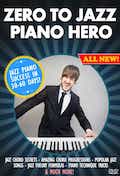 Buy This Online Course:
Here's where you can go from Zero To Jazz Piano Hero.
Now, if you'd like to push the boundaries further, read on.
One Roadmap To Go From Novice To Complete Musician
If you're looking for one of the most comprehensive ways to become a very well versed jazz pianist or an improvisational pianist, Steve Lockwood has laid out his method called "Essential Techniques Of Jazz And Contemporary Piano".
Essential Techniques Of Jazz And Contemporary Piano was crafted by Steve Lockwood to stimulate your growth in any musical style.
This book covers the diversity in jazz improvisation clearly and comprehensively. It starts with exploring basic music theory and how to play chords all the way up to using melody and playing in various styles.
If you want to simply sit on the piano with a fake book or lead sheet and then improvise a well-fleshed-out arrangement, this book is for you.
Inside the book, you'll discover basic chord voicing studies, harmonic and linear soloing, bass lines, rhythmic phrasings, intros, turnarounds, and style-specific techniques.
Examples of solo jazz piano styles and style-specific techniques you'll learn from the book include stride piano playing, bebop, modal jazz, and Latin jazz techniques.
The book also appeals to the inner arranger or composer in you with its sketchbook assignments.
If you are a serious student learning to play jazz piano then this definitely is one of the best options for learning jazz piano from one of the most famous jazz pianists.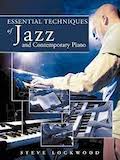 Buy This Book:
Get a copy of Essential Techniques Of Jazz And Contemporary Piano here.
Next, consider how to build more jazz piano vocabulary in the next segment.
Why Jazz Piano Workouts Matter For Beginners
It's nice to know how to plink a few notes here and there.
However, simply plinking notes here and there leads you to roadblocks.
Suddenly, you would be confronted by a wall. It seems like you can't play further or you can't do whatever it is you want to do on the piano.
This is where Essential Jazz Piano Exercises Every Piano Player Should Know by Jerald Simon comes into play.
Jerald Simon developed these exercises to equip jazz pianists and piano students of all ages and levels with the skills to learn, improvise, arrange, and even compose jazz.
Like most jazz piano books you get to have an orientation of basic music concepts including musical notation, jazz harmony, jazz education, basic jazz vocabulary, and jazz language. Creative pianists and advanced pianists always started with the basics.
From there, the book transitions to the most common jazz chords, important scales in jazz, how to both play jazz and blues, and improvise.
All of the exercises and pieces in the book were written in a fun and engaging way to learn all the necessary techniques for playing solo jazz piano.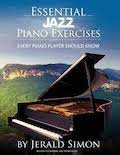 Buy This Book:
Get a copy of Essential Jazz Piano Exercises Every Piano Player Should Know here.
How To Actually Learn These Concepts
Having a bunch of books in your library is one thing but learning from them is another.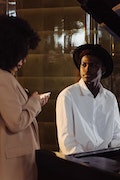 Steps to implement these techniques into your playing:
Listen first to the examples you're reading from the book multiple times.
If the book has listening recommendations, study those to get a hang of the style or technique.
Practice at a slow and even tempo. Once an exercise, concept, or idea becomes too easy, gradually bump up the speed.
Learn chord voicings, patterns, chord progressions, licks, and riffs in different keys. Start in the key of C and then work your way up via the circle of fifths.
As jazz is an improvisational, auditory style of music, apply concepts learned into different songs.
Final Words
I hope this list will help you in your new jazz piano study program. If you're looking for more advanced concepts for your jazz learning, stay tuned for our upcoming posts.
In the mean time check out our YouTube Channel and sign up for our email list.
If you have questions, comments, or suggestions for various lesson topics, let us know in the comment box below.
Have fun practicing and playing!