"How To Go From Zero To Jazz Piano Hero
In 30-60 Days"
If you want to build breathtaking jazz skills and don't want to pay

thousands of dollars

for lessons then this will be the most important message you're ever going to hear.
Dear Piano Friend,
Are you new to jazz piano?
Do you wish you could play jazz that amazes your family and friends?
Have you ever tried learning jazz and given up in frustration?
Have you always felt like something was missing from your playing?
Are you embarrassed because your playing sounds like a rookie?
Why So Many Jazz Pianists Struggle
Sound familiar?
I receive thousands of emails every month from people just like you.
People who are new to jazz piano and feel overwhelmed.
People who want to have more fun at the piano, enjoy learning jazz, & feel proud of the way they sound.
But instead they sit down at the keyboard and feel frustrated and confused.
Does this sound like you?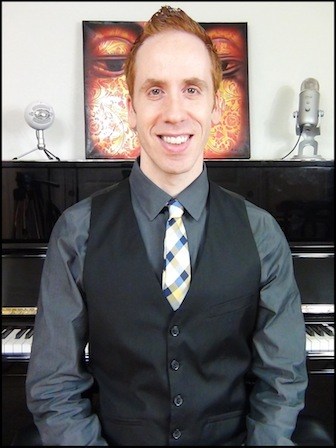 What The Jazz 'Gurus' Won't Tell You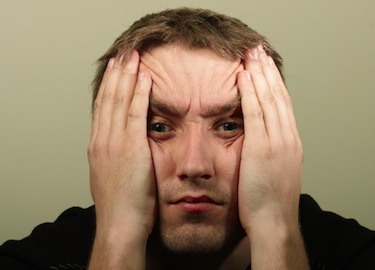 Let me guess, you've searched for jazz solutions before? And maybe you've even gone on Youtube and grabbed a few chords.
But, it seemed like you have to know an endless amount of formulas just to get started.
Or maybe you've even tried taking some lessons.
But, that got expensive real quick and you never really got the results you dreamed of?
And worst of all, you've found that many of the videos, programs, books, and 'jazz gurus' out there assume you have a ton of jazz skills already.
Everything seems more complicated than it needs to be.
Why don't they understand you're new to jazz piano? And you're frustrated with the way you sound.
There's got to be a easier way to learn jazz right?
How To Unlock Your Jazz Piano Talent
Instead of feeling frustrated, imagine yourself sitting at the piano bringing excitement to your family & friends.
Imagine them as they gather around delighted & surprised at the way you skillfully bring jazz classics to life.
Imagine the mesmerized look on their faces as you effortlessly play through jazz chords, progressions, and songs with incredible style and skill.
The good news is that this is all possible. You absolutely have the ability to play piano like this.
But up to this point you just haven't had the right type of training to get there.
The type of training that has a clear path, step by step instruction, and recognizes that you're new to jazz piano!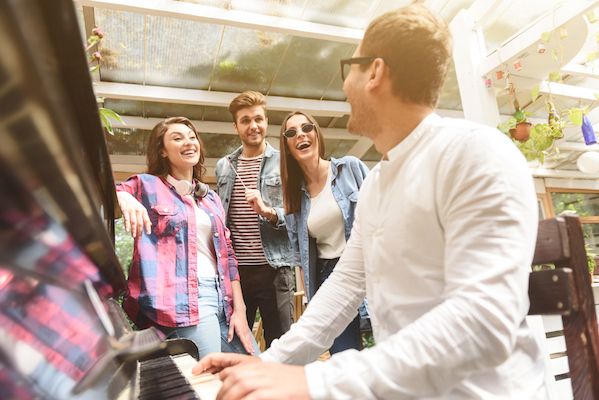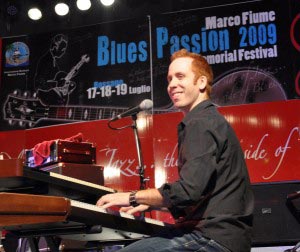 It's About Time I Introduced Myself
Hi. My name is Steve Nixon.
I'm a world touring jazz and blues piano player.
In the last 14 years I've:
Played over 1,800 pro gigs in over 17 countries.
Performed with Grammy award winning artists.
Taught over 14,000 piano lessons.
Created the largest jazz piano education website in the world.
Over 60,000 students view my courses each month.
How Thousands Of Students Helped To Create A Movement
During this time I've heard from thousands of frustrated beginner jazz piano students.
You've told me about your pain, your frustrations, and challenges you've had trying to learn jazz.
And you've told me that many of the programs, books, and 'jazz gurus' out there assume you have a ton of jazz skills already.
And this has frustrated the heck out of you! And that's not the best way for you to learn.
You want something clear and accessible that understands where you are with your skills now.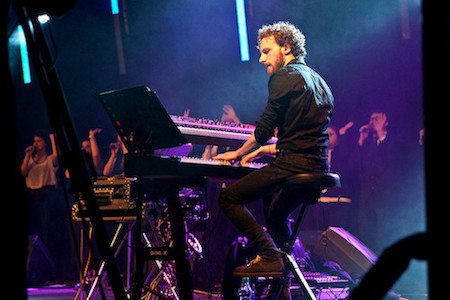 A Breakthrough Path For New Jazz Pianists
Learning jazz piano is not supposed to be hard. Jazz should be fun, easy, and motivating.
So, I wanted to create something new and special that would finally make the learning process fast, easy, & more fun.
I've taken everything I've learned from playing jazz & teaching it to others and put it into a simple system.
A system that you can use right now.
A clear method that will take you from jazz step 1 to playing great songs, chords, and lead sheets in only 30-60 days.  
This is the same simple system that helped me get into the Berklee College Of Music and start gigging too.
And the best part is I personally guarantee it will work for you.
The even better news is you can learn my entire system from the comfort of your home in my new video program:
"The Zero To Jazz Piano Hero" 2 DVD Set"
In These Jam Packed DVDs You'll Discover: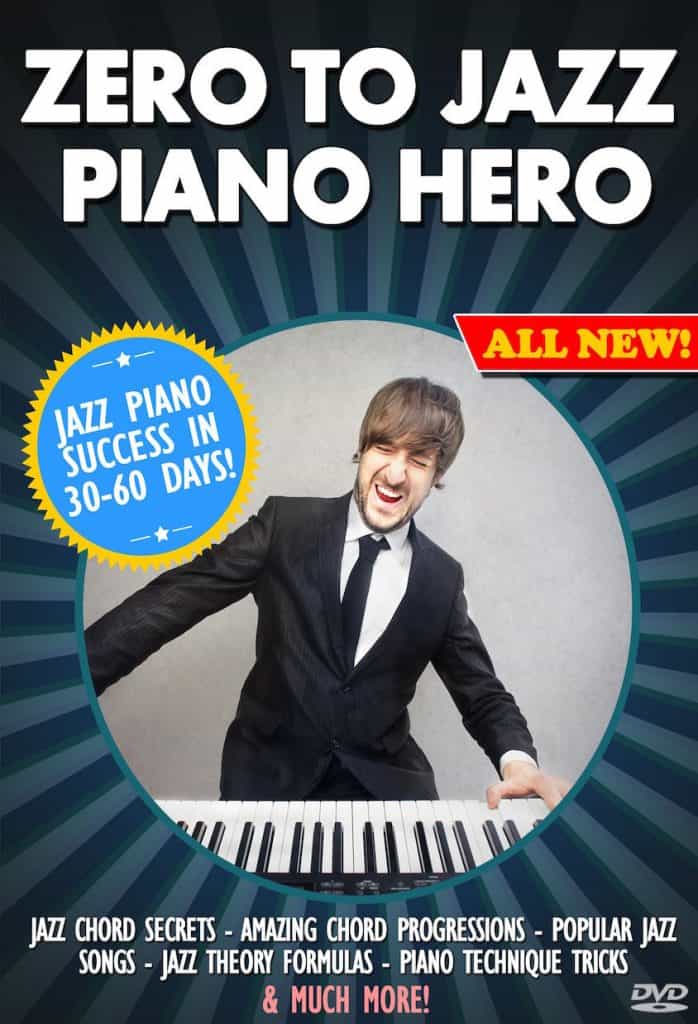 Watch This Amazing Video To See What You'll Learn!
And, You'll Also Discover These Incredible Things...
Check out what Grammy Nominated Vocalist Shemekia Copeland had to say...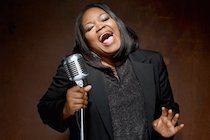 "Steve is truly unique in his style. He is devoted to helping each student's creativity.""
-Shemekia Copeland
But We Didn't Stop There...
Listen to what Keith said about learning from Steve...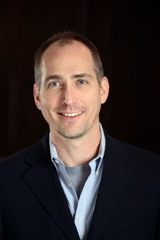 "Steve breaks things down into small, easily learned bits of information that will have you arranging and playing music that sounds great in a very short period of time. "
-Keith Johns (jazz piano student from Illinois)
Check out what Hall Of Fame Pianist Mike Finnigan had to say...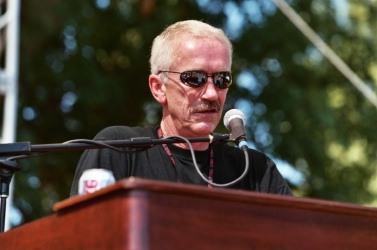 "Real players are always looking to learn, and I've learned a ton from Steve Nixon!"
-Mike Finnigan (Bonnie Raitt, Jimi Hendrix, Joe Cocker, & Etta James)
PLUS...You have the option of instantly streaming the video and/or owning your very own DVD set.  So, you can learn and play from the video from anywhere at any time!
Here's What You Get Inside "The Zero To Jazz Piano Hero" 2 DVD Set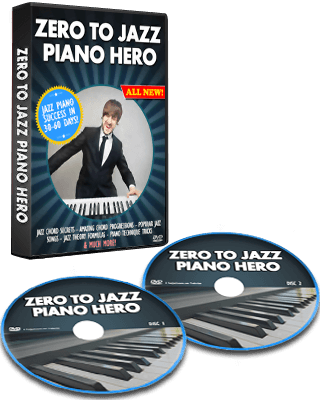 It's Time To Sweeten The Deal Even More.
I'm Going To Include These FREE Bonuses With Your Order Today. (For A Limited Time Only.)
Bonus #1: Intro To Jazz Improv (Video Lesson)
Learn the #1 scale you can use to instantly jam on hundreds of great jazz standards.
Thousands of hit songs and riffs have been written with this scale. Every musician needs to know this tool!
Bonus #2: Intro To Killer Chord Inversions & Chord Extensions (Video Lesson)
Learn the 7 "spice notes" that top jazz pros add to basic chords to make them sparkle.
Discover how to get amazing sounding chord movements by only moving a few fingers.
Bonus #3: MIDI Files For Every Song In "The Zero To Jazz Piano Hero" Course
Study every move I make right inside your favorite program.
Watch every note move on your computer.... IN TIME!
Slow down and transpose your favorite chords and songs to any key.
Bonus #4: Awesome Jazz Play Along Jam Tracks
Exclusive bass and drum tracks that you can use to practice every chord & song in "The Zero To Jazz Piano Hero" Program
Get the incredible feeling of playing with a pro jazz drummer and bass player.
Play with a band 24 hours a day. Improve your rhythm!
Bonus #5: Discover 5 Killer Formulas For Revolutionizing Pop, Rock, Country, & Gospel Chords (Video Lesson)
Learn 5 amazing formulas you can use to revolutionize basic rock, pop, and gospel chords.
Discover techniques that top studio pros use to decorate basic chords found in 1000's of the biggest hits of all time.
Video demonstration & breakdown of every single move so you easily watch, learn and master them.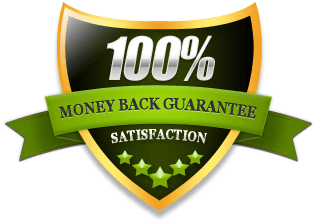 "My 30 Day 100% Money Back Guarantee..."
Here's my Completely Risk-Free, No-Worries, Guarantee
This DVD set comes with my 100% money back guarantee for 30 days.  If you don't like it for any reason all you have to do is send me an email and say 'refund please' and I'll promptly refund you.
No questions asked.  Plus, you can keep the bonuses that I offer with the program.
You do not risk anything by ordering now.
Get The Zero To Jazz Piano Hero Program Now!
INSTANT ONLINE STREAMING
$73.95
* Learn to play amazing jazz piano.
DVD PACKAGE
$83.95
* Learn To Play Amazing Jazz Piano.

* Mailed First Class Worldwide.
INSTANT ONLINE STREAMING + BACKUP DVDS
$94.95
* Convenience & Portability.

* Watch Online or Offline.

* Learn To Play Amazing Jazz Piano.

I wish you complete success and lots of enjoyment with the course!
Steve Nixon

Creator of "The Zero To Jazz Piano Hero" Course
P.S. I can't wait to hear about your success with the course!