Jazz Standards You Should Learn Part 1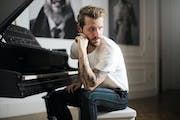 Have you ever wondered what the first jazz tunes you should learn are?
If so, I'd like to help you get started.
There are so many fantastic jazz tunes in the Great American Songbook that it can feel overwhelming when trying to find a place to start.
There are literally hundreds if not thousands of wonderful standards to choose from. We can't learn all of them right away though so we have to start somewhere.
In this post we are going to discuss 5 jazz tunes to know that will give you a great start in building your jazz repertoire. Playing jazz piano is an infinitely rewarding artform and I think you'l love learning these jazz tunes. Once you master these be sure to all check out these 9 must know jazz standards.
Jazz Tunes not Classical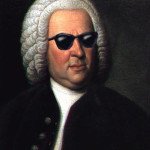 In classical music you learn music almost exclusively by reading the exact written notation of a piece on a score.  
Unlike classical music though much of the way we learn jazz tunes will be based off listening to "reference" recordings of the tune.
With the recordings we will be either learning the tune completely by ear or using a fakebook in conjunction.
(You don't want to waste your money on garbage fakebooks or do fruitless searches for things like jazz piano standards pdf. So, be sure to also read this article on finding the best fake books for sale.)
It is VERY important to listen to great reference recordings with your fake books.  This step should not be skipped. 
Jazz is an aural artform and the best way to learn is to listen. I'm not saying don't ever use a fakebook or search out jazz piano sheet music for beginners. 
Rather, what I'm saying is make sure the recording or a video is your main source of learning. Usually a fake book is more of a supplementary guide.
Finding Great Recordings of Jazz Tunes
So, how do we find the right recordings of jazz tunes to learn from?
Lets lay down a couple of "ground rules" for playing jazz piano.  When I'm researching to find a good recording of a tune I general start with these 4 things in mind.
Jazz Standards Rule #1
If I'm learning a song from the Great American Songbook I start by trying to find a good vocal recording of the tune.
Listening to it over and over will help me phrase the tune properly and eventually help me put some style into my interpretation.
Learning from a fakebook is often times easier initially but can create sort of "square" phrasing and a pretty vanilla interpretation of the tune.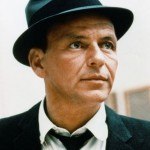 So, what singers should you listen to?  I like to start with Frank Sinatra, Peggy Lee, Rosemary Clooney, Tony Bennett, or Johnny Hartman.  
They sing the melody fairly straight ahead but usually are using swing rhythms.  This is especially true with Frank.
I'm a HUGE fan of Ella Fitzgerald, Mel Torme, and Sarah Vaughn but often times they will play with the melody of the tune.  
So, I love listening to recordings of them but not as my first "reference" recording.  I will usually turn to them a little later in the process.
Jazz Standards Rule #2
Once I've found a vocal recording I like then I'll try to check out some of my favorite instrumentalists interpreting the tune.
This gives me tons of ideas and hopefully some material in which to develop my own version.
Jazz Standards Rule #3
If the tune is a jazz composition (meaning that it was written by a jazz composer and technically not part of the American Songbook) I will listen to the original recording of the tune.
For example, if I'm trying to learn Blue Bossa I will refer to the first time the tune was recorded. In this case it was introduced on Joe Henderson's album Page One.
Easy Jazz Standards You Should Know
Now that we have discussed how you should learn jazz standards lets move on to the actual jazz tunes you should be learning.
I will briefly discuss why to learn these beginner jazz songs and give you some great reference recordings. All these songs are easy jazz piano standards to learn. Audiences also recognize them and they're great learning vehicles. So, learning these jazz tunes is a triple win! Lets get into these easy jazz standards now.
1. Satin Doll

 
This one is an Ellington classic and is requested all the time.  The whole tune is II-V's or II-V-I's.  You will learn a ton about what to play over II-V-I's on this one.  
It's also usually played at a fairly relaxed tempo.  So, it's a great starter tune.
I transcribed a Wes Montgomery solo on this tune a number of years ago that really helped my overall jazz playing.  You can check out the Wes Montgomery Satin Doll transcription here.  
Or you can even take a free jazz piano lesson on how to play Satin Doll.
Here's a great version of Oscar Peterson playing it as well. 
2. Autumn Leaves

This is one of the first tunes I ever learned. It features both major II-V-I's and minor II-V-I's.  In addition, most of the tune features diatonic chords progressing in 4ths.  
This chord progression is extremely common throughout jazz piano songs and jazz standards.  It's also a tune that "non jazz fans" usually recognize.
Playing jazz piano is a lot more fun when audiences love what you're playing! 
Here's a swingin' version of Chet Baker doing it.
Want to learn how to play Autumn Leaves like the pros do?
There are over 2 hours of in depth tutorials on it inside the Premium Jazz Lessons Membership Course.)
3. Blue Bossa



Here's an important thing to consider when playing jazz piano. Not all jazz music swings.  A lot of times you'll hear tunes played with a straight eighth note feel and more latin rhythms being used.  
Blues Bossa is an example of this. In addition, it also features diatonic chords progressing in 4ths similar to Autumn Leaves.
Here's the original recording of the Kenny Dorham tune on a Joe Henderson album.
Blue Bossa is another tune that is explored inside the Premium Jazz Lessons Membership Course as well.
We explore tons of pro piano voicings you can use, 3 different pro piano arrangements of the tune, and much more.
If you want to start making a big impact on your jazz piano playing right away then Premium Membership will be an essential tool for you to that.
4. Girl From Ipanema
This is one of the most popular jazz standards of all time.  It's another bossa nova based tune and is filled with all kinds of beautiful jazz theory concepts. 
Again, when playing jazz piano you always want to have a great reference tune to learn from and model.
Here's is a good reference version of the tune sung by Astrud Gilberto:
I also love Oscar Peterson's version of Girl From Ipanema:
5. Green Dolphin Street

 
This tunes features all kind of cool stuff. In fact there so many common jazz harmony concepts that I often time recommend it as a masterclass in harmony theory.
Feel changes (latin to swing)

An ABAC form

Playing modally over various chords in the A section.

The B section has some long form II-V-I's.  

The C section has some several short form II-V-I's.  

Also, it has a catchy melody too 🙂  

Most importantly, it's called at jam sessions very often.  
If you would like more ideas on how to solo on the tune check out this transcription of Barry Harris solo on Green Dolphin Street.
And if you want to learn how to create a jazz solo on this tune and many more I highly recommend you check out the Jazz Improvisation Super System. It's a game changing program.
Here's a great Miles Davis recording of it.  Awesome solos on this one and I love Bill Evans intro.
6. Fly Me To The Moon
This tune is perhaps most requested jazz tune of today's day and age. I think it's probably because the Frank Sinatra version of the tune has become an iconic classic that's played at weddings, events, commercial etc.  
As a tune, there are some really and must know jazz chord progression moves. For example:
Chord motion around the circle of 5ths.

2-5-1's in both major and minor keys. 

Mostly diatonic melody notes. 

Also, it has a catchy melody too 🙂  
Here's a cool fly me to the moon piano tutorial video I made demonstrating how 2 jazz masters would play chords on Fly Me To The Moon.
This is an excerpt from the Zero To Jazz Piano Hero program.
So, in summary here are the 6 easy jazz piano songs from this article.
Satin Doll
Autumn Leaves
Blues Bossa
Girl From Ipanema
Green Dolphin Street
Fly Me To The Moon
More Jazz Piano Songs & Jazz Tunes To Learn
In the next post we will discuss 9 more essential jazz tunes you will want and need to know. Please make sure you bookmark or subscribe to the site as I promise you won't want to miss the next one.
By the way, if you're still 100% new to jazz piano and looking for some great jazz piano sheet music for beginners I recommend you grab a copy of the Zero To Jazz Piano Hero program.
After going through that program you'll never have to waste money on sheet music or printing up bad arrangements from crappy jazz piano standards pdfs again. Cheers until then and keep practicing!
What tunes do you love to play?
 If you enjoyed reading this post or have questions on any of these easy jazz standards, please leave a comment below.
Jazz Standards You Should Learn Part 2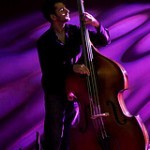 If you need a list of jazz tunes to learn you've come to the right place!
In today's lesson we're going to talk about 9 essential jazz tunes every jazz musician should learn.
(This is the second post in the series on recommended jazz tunes you should learn.  If you missed the first post you can check it out above.)
Lets discuss some more tunes that are essential for you to add into your repertoire.
I'll recommend some good recordings to learn from as well.
As a reminder: It's often times best to learn a tune from a great singer or pianist for the purpose of having excellent phrasing and swinging hard.
All Of Me
This is one of the most famous jazz standards of all time.  It has been played for 80 years and  it's an eventual must for your jazz repertoire.
When I first learned the tune I learned it from a fakebook.  This was a big mistake.  Then I went back and relearned it with Frank Sinatra's phrasing (from the recording below).  When I play it now it swings so much harder. Frank really does some great stuff with swing rhythms.  Copy his version even if you're an instrumentalist!
All The Things You Are
I've always loved this tune.
Here's a sample version of me playing and teaching the tune. There's some cool chord reharmonizations in there that I hope you enjoy. 🙂
I teach the whole tune (with full sheet music included) inside the Premium Membership Course.
I Got Rhythm
George Gershwin's classic, often times called just "Rhythm Changes" has provided a vehicle for jazz musicians for over half a decade.  This is an absolute must as far as tune learning.  It's called at jam sessions around the world on a nightly basis.
Here's a particularly swinging version of Hank Jones playing it.  Such a great groove on the head!  IMO there is better solos to transcribe then the ones he plays on this but the head is fantastic.
There Is No Greater Love
This tune has bits and pieces of most of the common chord progressions in jazz.  It will definitely help you playing over hundreds of standards.
Here's one example of many: I specifically learned how to play over a minor ii-v-i by transcribing a few solos of Bud Powell and Red Garland on this one.
Here's a sample tutorial of me teaching the tune. 
If you want to learn a ton of killer techniques on this tune I have a complete tutorial inside the Premium Membership Course.
Stella By Starlight
This is another standard that is called in almost every jam session.  If you're trying to learn how to solo over short form II-V's, long form II-V's, and II-V's in major and minor this is the tune for you.
In addition, because of some of the "unusual" harmonic motion in the first 4 bars of the tune it makes people play some really beautiful and interesting lines (translation: less cliche licks).
I really dig Tony Bennett's version of Stella.  It starts regularly swinging at about 40 seconds in.
If you want to learn how to play this tune there's over 2 hours of in depth tutorials plus complete notation on Stella inside the Premium Membership Course
Don't Get Around Much Anymore
This is one of the most fun jazz tunes to play out there.  It's a great way to learn how to solo on a long form I-VI -II -V-I chord progression.  In addition, the bridge starts with a IV chord which is super common in many jazz standards.
Learning how to navigate into and out of this bridge would prepare you for playing over tons of other tunes like Take The A Train, Misty, Satin Doll, and many others.
Here's a really lively and fun version of Duke Ellington and Louis Armstrong together.  This is off the first jazz CD I ever bought.
If you love this tune I teach you how to play a super cool solo piano version inside the Premium Membership Course.
Misty
For many years Misty was the most requested jazz standard of all time. It's still amazingly popular. There are some really nice II-V-I's in there and a the bridge has a beautiful melody. Bottom line it needs to be in your repertoire.
If you don't know Misty don't expect a call back on your next gig 🙂  Here's a  link to a lesson I made on playing the song Misty Jazz Piano Lesson.
So What
This one is the first track of the greatest selling jazz album of all time Kind of Blue.  It's a great tune to learn how to play modally over one minor chord.  As a young jazz musician I transcribed Miles solo on this one. It skyrocketed my understanding of how to swing!
Here's Miles playing the original version:
Did you love Miles solo? There is also a free lesson on the solo right her Miles Davis So What.
Straight No Chaser
Being able to play over a blues is an absolute requirement for being your jazz repertoire and development.
Many people feel that blues is the true essence and source material of jazz.  This was probably true in earlier days and even possibly true today as well.
Blues and blues licks are such a big part of  contemporary 20th and 21st century music.  You can hear bit's and pieces of it in jazz, blues, rock, funk, gospel, country, pop, and many other places.  It's a great launching pad for navigating into other styles of music.
In regards to jazz blues, you could really learn the head to any blues tune. I chose Straight No Chaser because it's probably the most  famous jazz blues tune (plus it's written by Monk!)
Here's a version of me performing and teaching Straight No Chaser.
Enjoy learning these tunes and get started right away!
****If you enjoyed this article please sign up for the free jazz lessons email list or leave a comment below. ****
photo credit: by Daniel Ferrer
How The Pros Learn Jazz Standards
Got a great question from Luke about how to learn jazz standards quickly. I thought it would be useful to share my response with the community here.
Luke wrote:

"Steve, I'm classically trained.
I can learn jazz standards if you gave me the notes written out.
Problem is that I watch all the great jazz players play without music. They play so freely.
I want to do play like that! How can I get there?"
—–
Great question!
Well, there are 3 methods that you can use to learn jazz standards.
The novice method, the mediocre method, and the pro method.
They all work but not all of them are smart.
Let me show you what I mean….
Learn Jazz Standards Method #1 "The Novice Method"
Here's how some people inefficiently learn a new jazz tune…
Read a piece of sheet music.
Just learn the arrangement by only reading the notes.
Don't look at the patterns or the chord progressions.
Try to memorize hundreds and hundreds of individual notes.
Yes, after a while the piece can sound really good if you practice alot.
But, 99% of the time you can't apply what you learned from this song to the next song you learn.
And every time you sit down to learn something new it feels like you have to start all over again.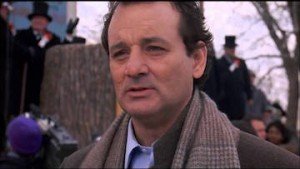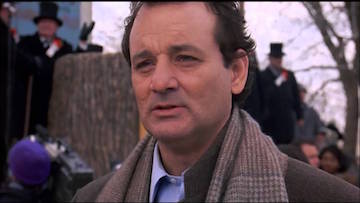 It's like the scene from the movie "Groundhog's Day" where Bill Murray's character has to live the same day over and over again.
This is a super inefficient method of learning jazz.
And smart musicians understand this is not the best way to learn this art form.
Don't be Bill Murray!
Learn Jazz Standards Method #2 "The Mediocre Method"
The next method is learning a tune by just focusing on the individual chords. For example, here's the chord progression to Blue Bossa using this method:
 

Although, this method is better than the 1st method…..it still leaves a lot to be desired.
Yes, you've reduced the music down to chords.
That's good.
But, you still have to memorize dozens of individual measures & chords to get a tune sounding good.
You're not seeing the real patterns yet.
Plus, if you forget a single chord the whole thing can fall apart real easily.
That's because you're not seeing the chords as a big picture pattern.
So, yes this approach is better but still not best yet…
Learn Jazz Standards Method #3 "The Smart Method"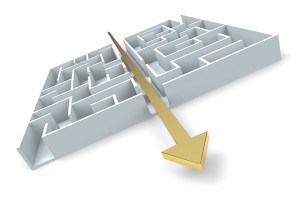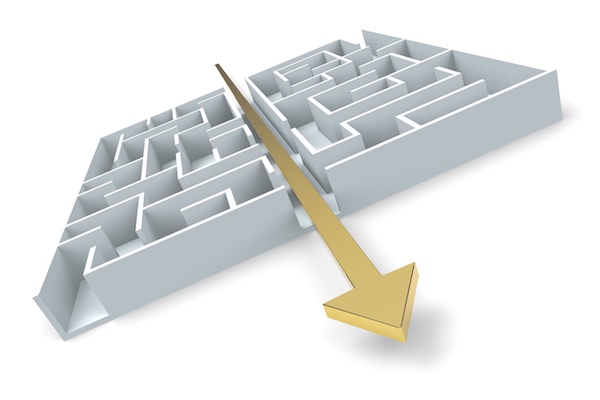 Now, the final method we have hear is by far the best.
In fact, it's the only method I use to learn new tunes.
It's how I built my repertoire to hundreds of tunes in a short period of time.
Using this method, you shortcut the learning process by breaking down tunes into the most common patterns & piano chord progressions.
Here's Blue Bossa again but this time it's organized in a much more streamlined way:
1st phrase:
1 chord, 4 chord, 2 5 1 progression.
2nd phrase:
2 5 1 progression in Db.
3rd phrase:
2 5 1 progression in Cm.
I've reduced the music to the most important patterns.
This how pros learn tunes.
Do you see how much simpler method #3 is?
Why You've Struggled To Learn Jazz Standards
If you've struggled to learn or memorize tunes that's because you're not using enough of method #3.
For now on, when you learn a new piece of music you need to analyze your tunes first.
Figure out what the important patterns are.
This will help you shortcut the learning process and get closer to the soul of the music way quicker.
Start with Blue Bossa or start with another tune. It doesn't matter.
What matters is that you use method #3 for now on. It will pay off big time. Make it happen!
Now, if you need more help 'shortcutting' tunes like this I show you my whole system inside this program here —> www.freejazzlessons.com/premium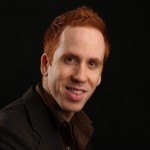 Steve "Learning Jazz Harmony Frees Your Soul" Nixon
P.S By the way, jazz has 12 chord patterns that are the most common. These patterns repeat over and over again. Yes, I show you how to find the jazz standards chords and patterns with every tune inside the program.