"Discover The Brand New 21st Century
System For Learning To Play Killer Jazz Piano"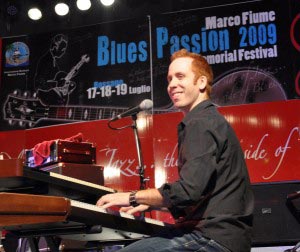 Dear Fellow Jazz Pianist,
On a beautiful spring afternoon in 2011 I had a moment while playing piano that literally changed everything for me….
I had just finished a string of shows opening for legendary musician B.B. King. It was truly a pinnacle moment for me and my journey through music.
Feeling that warm wave of applause rush over you after performing for thousands of people is a feeling you'll never forget. 
Tears literally came to my eyes as I sat at the piano and looked back at how far I had come.
You see, I was definitely not an overnight success. 
Early on I experienced the same frustrations that so many people experience while trying to learn jazz piano.

 I desperately wanted to learn the chords that my favorite musicians played.

 I would hear all these great jazz songs but couldn't play them the way I wanted to.

 I felt overwhelmed.

 I couldn't find or let alone create jazz piano arrangements that made me sound pro.

 I knew a couple licks but I had no idea how to actually use them in real music.

 My jazz theory knowledge was weak.

 My improvisation was hit or miss at best.

 I knew some scales but I had no idea how to use them the right way to play jazz.

 Add on to the fact that I definitely didn't have access to a bassist and drummer who would patiently sit behind me while I tried to improve.

 And when I would have the chance to play for people, I never sounded the way I wanted to.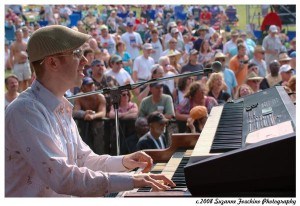 I figured out a way to push past my limitations though.
And it became incredibly FUN to play for friends, family, at gigs, and even on stage with legends!
Breaking Through The Barriers

How did I transform my playing so much in such a short period time?

How did I change my playing so drastically?

How can you get access to this kind of high level jazz piano training too?
How Do You Really Learn To Play Jazz?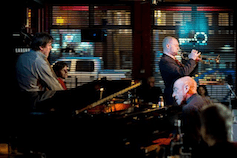 Unlike some of the fairy tale stories you'll hear out there, most pro jazz musicians don't just wake up one day and they're suddenly playing killer jazz piano and playing for thousands of screaming fans.
It's not true in the least. There's more to it than luck.
Playing pro level jazz and blues piano requires knowledge and training. 
Not just any kind of training though. The right kind of training.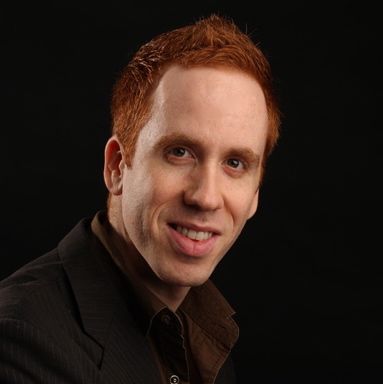 Hi. My name is Steve Nixon.
I'm a world touring jazz and blues piano player. I'm also the owner of the #1 jazz piano education website online. 
After 1700 pro gigs in over 17 different countries, performances with Grammy award winners, tens of thousands of piano lessons taught, and thousands of requests from jazz piano students all over the world...
I've developed a brand new revolutionary system for learning jazz piano online. And I'm going to show you all the tools you need to take your jazz piano playing to the next level right now...
Introducing The Premium Jazz Lessons Elite Membership Course
Here's What YOU Get Inside
"The Premium Jazz Lessons Elite Membership Course"
This course includes monthly access to:
1. The Jazz Songs Library
Over 16+ hours of HD quality streaming videos just to get you started.
Learn essential jazz standards.
3 full arrangements of every song (beginner level, intermediate level, advanced level).
Downloadable complete notation of every single arrangement.
Free chord charts.
Downloadable MIDI files of each arrangement.
You don't need to know how to read music either. Tons of on screen video and text that makes learning every note fun, easy, and accessible.
Easily play, pause and rewind the video as much as you like!
Bonus Videos: Analysis and Breakdown of all the harmonies in each song.
Every arrangement contains incredible tips and tricks on reharmonization and the type of chords you hear only pros using.
Break down every chord and every move so you can watch over and over again.
Hours and hours of killer jazz tunes to explore and perform.
Systematically updated with brand new tunes and arrangements.
2. The Jazz Chords Library
Learn essential jazz piano chords that every jazz piano player must know.
Learn new and important jazz chord progressions.
Systematic and progressive lessons.
Use these chords to spice up your solo piano, duo, trio, or quartet playing.
HD Quality videos.
Access to private course questions area.
Systematically updated with new powerful chords for you to explore.
Learn essential pieces of jazz vocabulary that every jazz musician needs to know.
Improve your understanding and knowledge of jazz improvisation.
Pieces of vocabulary can be applied to 100's of jazz standards.
Systematic and progressive.
HD Quality videos.
Access to private course questions area.
Systematically updated with brand new essential jazz piano licks.
Learn step by step Steve's progressive system for teaching jazz improvisation.
Get started improvising right away over important jazz standards (Autumn Leaves, Blue Bossa, etc.)
HD Quality videos.
Systematic and progressive.
HD Quality videos.
Systematic and progressive.
Access to private course questions area.
Systematically updated with brand new improv drills for you to supercharge your jazz improvisation skills.
5. Pro Jam Tracks Library
Every song contains pro jam tracks with real bass and drum sounds.
Improve your groove and jam with bass and drums 24 hours a day.
Each song contains jam tracks at 4 different tempos so players of all different skill levels can play along.
Feels like you're playing with a real band.
Systematically updated with fresh new jam tracks for you to explore and practice with!
If you were to work with me 1 on 1 as a private student for a month you would have to invest $900 for your lessons with me
In order to make Premium Jazz Membership available to everybody though I've decided to price this product at a fraction of that cost.
You're going to be learning my best secrets for playing killer jazz piano all in the comfort of your own home.
Additionally, you'll be able to watch as I break down each concept in depth as many times as you like.
You'll get incredible new jazz piano lessons every month.
And you're only going to pay a fraction of what it would cost to hire me 1 on 1.
Membership costs less than $1 per day.
Join Premium Membership Now
Songs Library
Chords Library
Licks Library
Improv Drills
Pro Jam Tracks
Private Comments Area
New Monthly Lessons
Multiple Month Discount
Bonus Jazz Scales Book
No Risk, Cancel Anytime
Features »
Songs Library

Chords Library

Licks Library

Improv Drills

Pro Jam Tracks

Private Comments Area

New Monthly Lessons

Multiple Month Discount

Bonus Jazz Scales Book

No Risk, Cancel Anytime
HOT
Songs Library

Chords Library

Licks Library

Improv Drills

Pro Jam Tracks

Private Comments Area

New Monthly Lessons

Multiple Month Discount

18% Off Monthly

Bonus Jazz Scales Book

No Risk, Cancel Anytime
HOT