"Discover The Secret 5 Step System I Used To Go
From Struggling Jazz Pianist To World Touring Pro"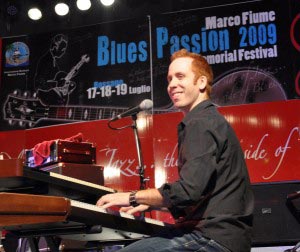 Dear Fellow Jazz Pianist,
On a beautiful spring afternoon I had a moment while playing piano that literally changed my musical life...
I had just finished a string of shows opening for legendary musician B.B. King. It was truly a pinnacle moment for me and my journey through music.
Feeling that warm wave of applause rush over you after performing for thousands of people is a feeling you'll never forget. 
Tears literally came to my eyes as I sat at the piano and looked back at how far I had come.
You see, I was definitely not an overnight success. 
My Real Life Horror Story
Early on I experienced the same frustrations that so many people experience while trying to learn jazz piano.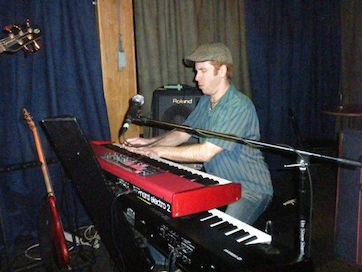 I desperately wanted to learn the chords that my favorite musicians played.

 I would hear all these great jazz songs but couldn't play them the way I wanted to.

 I felt overwhelmed.

 I couldn't create jazz piano arrangements that made me sound pro.

 I knew a couple licks but I had no idea how to actually use them in real music.

 My jazz theory knowledge was weak.