Herbie Hancock Chords – Free Video Tutorial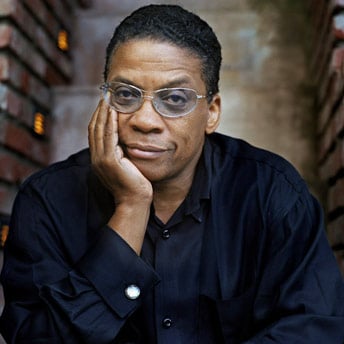 Would you like to learn some Herbie Hancock chords?
Do you love the incredible artistry and soul of Herbie Hancock's music?
Well, to celebrate the launch of my new Premium Membership course  I created a special free Herbie Hancock lesson for you.
I am truly humbled by the love and support I've received and continue to receive from you guys. It is truly a pleasure sharing jazz piano lessons with you guys!
So, in today's lesson we're going to learn how to play the chords from Herbie Hancock's classic composition Maiden Voyage (video lesson, tips, and notation below).
This is one of my favorite tunes and a great tune for people learning jazz piano at all levels. Let's get started learning!
Herbie Hancock Chords Video
Why not take 2 minutes and watch as I teach you how to play the 4 main chords in Herbie Hancock's classic composition "Maiden Voyage".
Watching an listening is vital part of learning jazz! 
Now, let's pick up some extra tips to help you learn this lesson.
5 Tips To Help You Master This Herbie Hancock Chords Lesson
1) Maiden Voyage is considered a modal jazz tune. This means that instead of the tune having lots of fast chord changes, the chords tend to be move in a slower motion.
So, the harmony stays on 1 chord for long periods of time.
In this tune the chord changes are held for 2 measures at a time. This gives you plenty of time to explore the mode and the sound of the chord.
This is a very different style of jazz harmonically then some of the more bebop type tunes that have faster chord changes and often times faster tempos.
If you want to explore more about modal jazz check out this So What jazz scales lesson.
2) 3 of the 4 chords in this song are Dom7(sus4) chords. Anytime you see a Dom7(sus4) voicing in a song you can use this voicing.
3) The form of this tune is a very traditional "AABA" 32 bar form. You'll find this form being used in hundreds of jazz standards.
4) If you want to check out a list of jazz tunes to learn. Check out this list of jazz standards to learn.
If you need help learning jazz tunes, I will be of course be teaching you how to play tons of essential jazz standards inside the Premium Membership course. 
5) If you want to practice improvising on this tune, I recommend you first start exploring the tune using mixolydian or the dominant bebop scale.
Herbie Hancock Chords Notation
Here is the notation for all the chord voicings I play on Maiden Voyage.
Use these voicings as a springboard. Eventually you can try some of your own voicings and techniques on this tune.
One of things that I LOVE about Herbie's playing is that he definitely subscribes to this philosophy.
Every time you hear him play a tune he brings something new to the table on it. It's never the same as the time before. Herbie is a genius…
Premium Membership Important Details
Every month I receive hundreds of emails and comments from you guys asking for new lessons on topic "x".
I definitely listen when you guys comment and write in!
99.9% of what I put in the Premium Membership are things you guys have specifically asked for.
So, I've filled the Premium Membership Course with powerful new content…
A Rich Jazz Piano Chords Library
Essential Jazz Song Tutorials 
Beginner, Intermediate, & Advanced Lessons
Full Notation Of Every Song
MIDI Files & Chord Charts
Tons Of Helpful Text on Screen
In Depth Monthly Improv Course
Killer Licks Library (new licks added every month)
Step By Step Reharm Lessons
Pro Jam Tracks (new jam tracks & new tunes every month)
Comping & Jazz Rhythm Patterns
Brand New Lessons Updated Every Month
& Much More…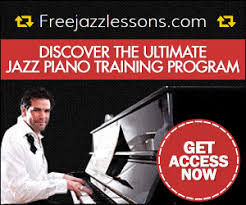 Update: The Premium Membership Elite Jazz Lessons Course has launched! Here's the link to get access to it https://www.freejazzlessons.com/premium
———————
Thanks everybody for the continued support. I hope you enjoyed today's Herbie Hancock lesson.
I can't wait to continue to share jazz piano with you on a deeper level through the Premium Membership Course.
If you have questions on today's Herbie Hancock chords inspired lesson, Maiden Voyage, the Premium Membership Course, or just want to say hi please leave a comment below.
It's always a pleasure to hear from you!
Steve
P.S. I recommend you also print up a copy of those Herbie Hancock chords and jam along with me in the video above. Have fun and see you on Monday!