If you want to learn jazz piano voicings this will be a great starter lesson for you.
By increasing your understanding of jazz piano harmony, chord progressions, jazz piano voicings, and
chord voicings as an overall whole you'll open up an incredible world of self expression.
Creative Jazz Piano Is Like Creative Cooking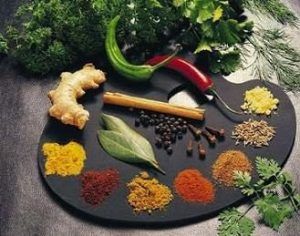 Sometimes I like to think of learning a new chord voicing as similar to when a chef learns how to use a new spice in their cooking.
By learning how to use a new spice, a master chef can now flavor food in a new and exciting way. Similarly, when we learn how to use a new chord voicing we can "flavor" our music in new and exciting ways too.
The more voicings you know the more ways you can express yourself through harmony. First, watch the video below and then scroll down for the 8 tips that will help you master these chords and the sheet music for this lesson.
Jazz Piano Voicings Video Tutorial
4 Jazz Piano Voicings To Get You Started
So, now that you watched the jazz piano tutorial video I'm going to help you flavor your music right now. Scroll down for the 8 tips and the notation to help you master the lesson.
Most Important Jazz Chord Progression
The single most important chord progression in jazz is the II-V or the II-V-I. When you have a deep understanding of the power of this chord progression it opens the doors to understanding hundreds of the most famous jazz standards.
This is especially true when you learn more about jazz chord substitutions.
The chords in this jazz piano tutorial are taught in context of the II-V chord progression.
8 Tips To Help You Master This Jazz Piano Voicings Tutorial
1. I recommend you learn these chord voicings in context of the II-V chord progression and also think of them as individual chords by themselves. Thinking in chord progressions, patterns, and music theory is always helpful.
2. The minor chords in this lesson all have the 11th or the 4th scale degree on top. This comes from the dorian mode.
3. The dominant chords inside this lesson all have the root on top or scale degree 1.
4. Understanding the top note of a chord voicing can also help you reharmonize melodies in a unique and exciting way. 
5. If you want to learn some great tunes where you can apply these chord voicings I recommend you try Stella By Starlight or Autumn Leaves.
What If You're New To Jazz Piano Voicings?
6. If you're new to these tunes and would like a step by step jazz tutorial to learn them I recommend you check out the Premium Jazz Lessons Elite Membership Course.
There are hours of video jazz tutorials to help you learn Stella By Starlight, Autumn Leaves, and many other great jazz standards.
Every arrangement is 100% professional and gig ready too!
There is also full notation of each song (so you can learn quickly), text on screen, MIDI files, and other great tunes to explore as well.
It's the only jazz piano course ever created that also features 3 complete arrangements and lessons for every song (beginner level, intermediate level, and advanced level).
In fact, Premium is the most popular jazz tutorial piano program with our most motivated students.
7. The A7 chord in this tutorial is an altered chord voicing.  The harmony from this type of chord comes from the altered scale.
8. The right hand shape I use over the Cm7(11,9) chord in this lesson uses a concept called a cluster voicing. By keeping many of the harmony notes close together it creates a very rich and expressive sound.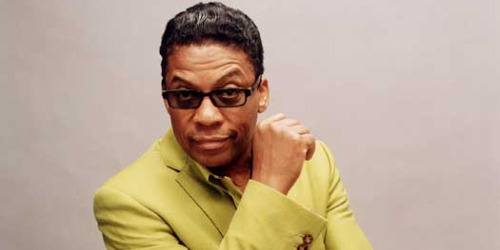 I first heard players like Chick Corea and Herbie Hancock using these type of voicings.
Chick supposedly is a big fan of Bela Bartok's music. You can find that cluster sound in lots of Bartok's music as well.
I actually feature these cluster chords in the Herbie Hancock and Chick Corea licks I teach in the Jazz Masters Method DVD.
Scales You Can Use Over Each Chord Voicing
For the Em7 chord and the Cm7 chord you can use either the dorian scale or melodic minor. As we talked about earlier, jazz is about creativity and self expression. Like a chef you can cook with a variety of different ingredients. Scale choices can be thought of in the same way.
That being said, if you had to start with 1 scale I'd start wit the dorian mode version for those minor chords.
For the A7 chord you can use either the altered scale, mixolydian scale, or lydian dominant. If you're new to jazz theory and need some jazz tutorial piano lessons on these scales just click the blue hyperlink.
For the F7 I would tend to stay with the lydian dominant scale although you could really use any scale that works over a dominant chord.
One of the most interesting things about scales is that you can use them to build incredible and creative chord voicings. If you want to learn how to do it that I'd highly recommend you pick up a copy of The Jazz Improvisation Super System.
4 Jazz Piano Chords Notated
For those of you who would like to see some sheet music, I've notated the 4 jazz piano voicings from this jazz tutorial below.
Feel free to print, download, or share the notation from this lesson. The only thing I ask is that you credit Freejazzlessons.com with a link back. Thanks! 🙂
Also, check out how I included a variation for pianists with smaller hands in measure 1.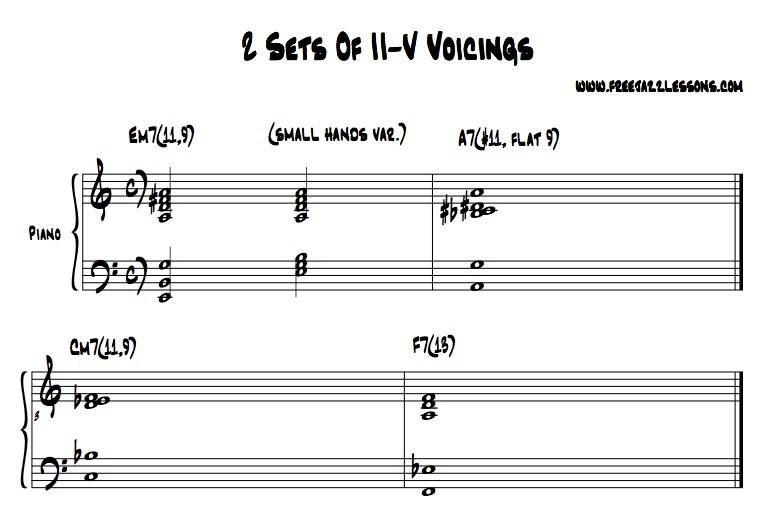 (click to open in a new window)
Final Chord Voicings Practice Tips
Learn these jazz piano voicings in as many keys as possible (ideally all 12).
I realize that it takes time to do this but the act of learning thing in multiple keys does incredible things for your musicianship. If you need help with transposition we have a whole 2 hour masterclass included inside The Premium Jazz Membership Program. 
It can be really fun too once you get into it. The more you put into your music the more you'll get out of it! 🙂
I hope you enjoyed this free jazz piano chord tutorial.
If you have questions or want to add anything please feel free to leave a comment below. It's always nice to hear from you!
Keep swingin' and let me know how these chords treat you!
——
If this is your first time visiting this site be sure to subscribe to the Freejazzlessons email list to receive all the latest and greatest jazz tutorial piano lessons and articles right in your inbox.
You'll be joining an awesome community of over 25,000 jazz piano students just like you.

You can subscribe on the right sidebar of the site. See you there