Welcome to FreeJazzLessons.com, your source for free jazz lessons online.
Announcement: The Jazz Masters Method DVD is finally LIVE and available today. 9 Masters await you! You can get access to it here. www.freejazzlessons.com/jazzmastersmethod/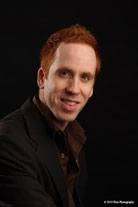 Have you always wanted to incorporate jazz into your playing?
Or maybe you're already a jazz musician who's looking to take your playing to the next level?
Perhaps you're interested in jazz piano chords, jazz transcriptions, licks, jazz piano lessons, or jazz improvisation.
Either way, FreeJazzLessons.com is the answer! Welcome – we're glad to have you!
If this is your first time here, please take a moment and watch our welcome video below.
If you're a returning user, check out "The Newest Lessons" at the right side of this page, where you'll see the latest and greatest jazz piano lessons from Steve Nixon and FreeJazzLessons.com
Jazz Piano Lessons
Ready to take your jazz piano playing to the next level? One of the most common jazz chord progressions is the II-V-I.
Study the ii-V-i in Minor jazz piano lesson to begin mastering this important concept. Add to your vocabulary with transcribed lick lessons from jazz legends like Bill Evans, Oscar Peterson, Charlie Parker, Diana Krall, and many more.
Free Jazz Piano Lessons
FreeJazzLessons.com offers everything you need to learn how to play jazz piano. Everyone, from beginners to advanced players, will find helpful resources to improve their jazz piano playing.
Check out the lessons to the right for free jazz piano lessons on jazz standards, jazz chords, jazz scales, blues and much more.
Since I started this site I've received numerous emails from readers asking me the best way to get started learning jazz as a beginner… Read more about how to play jazz for beginners
In today's free jazz blues chords lesson we're going to take an in depth look at some jazz chords you can add into your blues playing. These chords will make your blues sound way more interesting. Players like Oscar Peterson, Wes Montgomery, Wynton Kelly, Bud Powell, Gene Harris, Ray Charles, and hundreds of other great jazz musicians made this blues chord progression famous. Read more about how to play jazz & blues chord Progressions
Are you looking for information on some cool jazz piano chord progressions? Congratulations. You've come to the right place! There are tons of free lessons and articles on jazz and piano chords on this site. Make sure you bookmark this site and let's get to learning! Read more about how to play a II-V-I-IV jazz chord progression