It's truly amazing how fast this year seems to have gone by. It's been an incredibly fulfilling year for us here at Freejazzlessons.com.
I'd like to thank everybody for their continued support and commitment to becoming better musicians!
What We've Been Up To
The jazz piano community here at FJL continues to grow exponentially. This year we had approx. 500,000 unique visitors come and learn jazz piano here.
In 2014 we also created over 35 hours of brand new course materials, new DVDs, and free blog tips.
It inspires me everyday to know that I get to hang out with so many people that love to learn jazz piano.
The fact that I get to share my passion for jazz piano with so many people makes me the luckiest person in the world ( in my opinion at least! :))
Thank you! Thank you!
The Top 7 Jazz Piano Articles Of 2014
Ok, now that I got a chance to share my gratitude I want to continue a yearly tradition I've started on FJL.
Every year around this time I go back and look at the web site analytics for the year and see how we did.
So, I thought it would be fun and useful to share a list of the most popular jazz piano tutorials that were published on this site in 2014.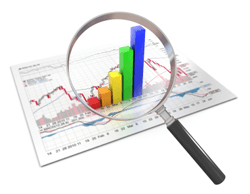 It's a pretty cool feature and the inner "web geek" inside is always intrigued by the numbers.
So, lets get right into it! Here's a list of the 10 most popular jazz piano lessons that were published on here in 2014. Enjoy!
Straight No Chaser Jazz Piano Tutorial
Learn how to play the classic jazz blues tune 'Straight No Chaser'. This is one of those tunes that every jazz musician needs to know.
Check out the Straight No Chaser Jazz Piano Tutorial right here.
Major Jazz Piano Chords Training
If you want to play sweeter sounding major chords than you'll enjoy this free tutorial.
Check out the 4 sweet major piano chords voicings right here.
Beginner Lesson: How To Play Summertime
Are you new to jazz piano? Then, check out this beginner jazz piano lesson on Summertime.
Learn how to play one of the most requested jazz tunes of all time. You're listeners will love the chords in this George Gershwin classic.
Supercharge Your Jazz Chords Using 1 Easy Shap

e
 You'll be able to use the voicing shape from this lesson in over 99% of jazz tunes.
It's a great way to build your jazz theory skills. This is one of my private students favorite lessons. So, let's get started learning!
Go here to explore this versatile jazz piano voicings using 1 easy shape.
The First Noel Tutorial
Every year I create brand new courses and trainings to help learn jazz piano more quickly and on a deeper level.
This year one of the courses I created is The Christmas Jazz Piano Super System. It's a 2 DVD set with over 4 hours of in depth jazz piano and Christmas piano training.
In honor of the release I shared a sample tutorial from the course. Want to learn a bunch of new chords and see how I transform bland chord changes into a jazz arrangement?
Then go here to check out The First Noel Christmas piano tutorial.
Jazz Piano Students Worldwide Share Their Tips
In September I put up a post where I asked jazz piano students to share 1 tip that really helped them improve their musical skills.
We got a lot of musicians leave a comment and share their tips. You can go here to check out our jazz piano community tips article. It's great to get perspective from many different musicians.
4 Tasty Solo Jazz Piano Chords
In this article I show you how to play 2 different sets of II-V chords. These voicings are very rich and quite beautiful.
Also, since II-V-I is the #1 jazz chord progression it's important to have as many great voicings as possible.  Go her to check out these 4 solo jazz piano chord voicings.
You Are Awesome!
2014 was truly a wonderful year for both FJL and me personally.
Once again I want to thank you for putting your trust in me and allowing me to share my love for jazz with you.
I truly couldn't do what I do on a day to day basis if it wasn't for the love and support I receive from the community here.
Wait Till You See What's Coming!
If you enjoyed the lessons I created in 2014 wait till you see what's in store in 2015!
Have a wonderful holiday season! Stay safe and make lots of great music.
Sincerely,
Steve Nixon
P.S. I'll be releasing some powerful new lessons in January. These are lessons that many people have asked me to create for a while.  
I'll be posting them soon. Keep checking the site.