5 Must Have Robert Glasper Piano Licks

Would you like to learn some Robert Glasper piano licks?
You're in the right place for today's Robert Glasper piano tutorial.
You can perform some hip-sounding improv over minor chords with these licks.
Let's get started.
Robert Glasper Piano Performance Example
In the example below, let's listen to how Robert Glasper solos over the Radiohead tune "Packt Like Sardines In A Crusht Tin Box."
1. How To Incorporate Bluesy Elements With A Robert Glasper Piano Lick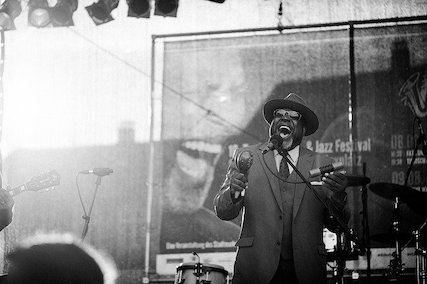 In this first lick, we see two elements that can make your lines sound soulful and bluesy:
The blue note a.k.a. flat 5th.
Thickening a line with a droning chord tone.
Check out how this lick is used over a Dm7:
Here's the notation for the lick:

As you can see in the notation above, this Robert Glasper piano lick uses the blue note often.
It's an ornament leading to the A (the 5th of D). This gives the lick a more vocal quality.
In the second bar of the lick, Robert plays the 11th and the 7th of Dm7 to thicken up the line.

Want to learn more great blues licks like this? There are 100's of them in the Breakthrough Blues Method.
Get instant access to the Breakthrough Blues Method here.
Now let's take a look into how to incorporate neo soul/gospel elements Robert Glasper style.
2. How To Add A Neo-Soul Flavor To Tunes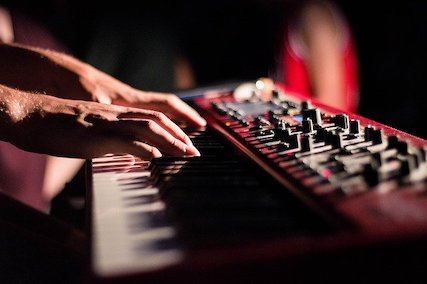 In the next example, we have a Robert Glasper piano lick being played over a chord progression.
This chord progression replaces the usual sequence of Dm7 bars. The chords are as follows:
Gm7 | Am7 | Gm7 | Em7
Check it out here:
The interesting thing about how Robert Glasper plays these chords is as follows:
He plays it over a bass line that mostly focuses on Dm7.
He plays the chords as rootless cluster voicings.
Now, look at the lick itself here. Robert plays the lick over Gm7 and Am7:

Robert clumps the notes of the chords together instead of spreading them apart. This provides a a very characteristic of neo-soul piano playing.
The first part of the lick uses a kind of chromatic descent leading to the root (G). In between each note of that chromatic descent is a "pedal" tone using D.
Now let's take a look at how Robert Glasper makes his solos a bit more interesting.
3. How 3's and 6's Over 4's Create Rhythmic Tension And Excitement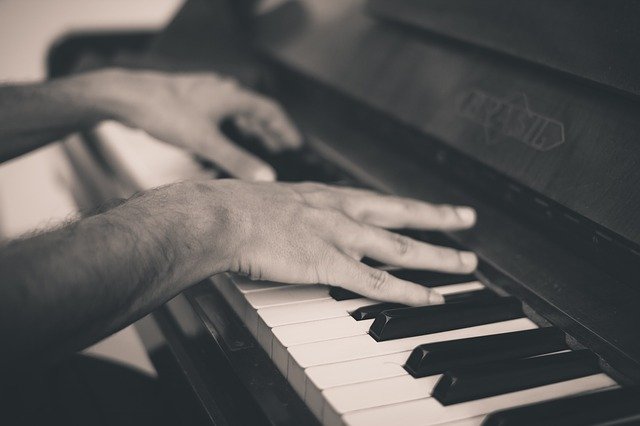 In this next lick, Robert plays a couple of 16th note sextuplet and triplet groupings over a pulse of 4.
This produces a polyrhythm that adds excitement to the music:
Modern hip hop and R&B tends to have a straight 16th-note feel. The introduction of a triplet- or sextuplet-based 16th note lick adds that exciting texture.
Here's the notation for the lick:

Now it's time to learn another Robert Glasper technique.
4. How To Use Chromatic Lines Like Robert Glasper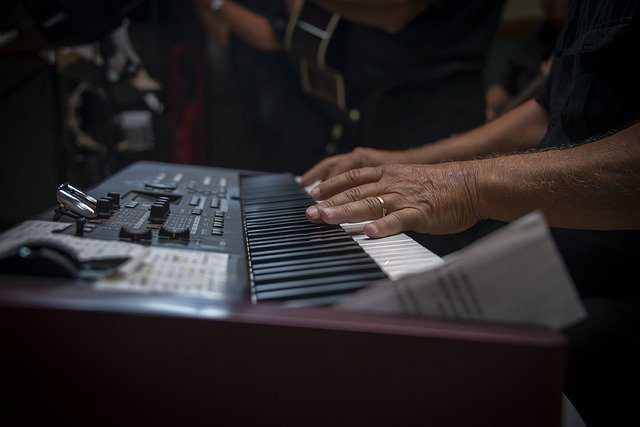 Robert Glasper makes use of another well-known jazz soloing trick in this next lick: chromaticism.
In this lick, Robert uses chromatic lines on the 4th beat to land on a chord tone on the 1st beat of the next bar.
Check out how he uses chromaticism here:
Here's the sheet music for this lick:

Want to go deeper into using chromaticism and gain more vocabulary? Check out Premium Jazz Lessons Elite Membership.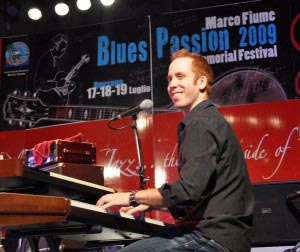 Inside Premium Jazz Lessons Elite Membership, you can learn essential pieces of jazz vocabularly that every jazz great has in their playing. 
Get instant access to Premium Membership here.
Let's take a look into another Robert Glasper piano lick to learn how to make solo lines really catchy.
5. One Proven Way To Create Interesting Lines In Solos
For the last Robert Glasper piano lick, we'll look into creating more interest.
Check out how Robert plays this lick:
Here's the notation for this lick:

In this example, we see Robert combining different elements:
Narrow and wide intervals (in the pickup measure).
Arpeggio using the flat 7th and extensions over the Gm7 chord.
Blues techniques such as chromatic grace notes and a pedal point (A).
By combining all of these elements in a lick, you can create that interesting gradual development of texture.
Now that you have learned 5 awesome licks, what's the next step to go further?
Why You Need A Mentor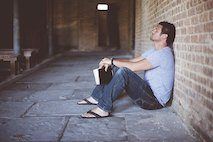 Do you feel like you've hit a brick wall in your playing?
Maybe you've tried to develop your chops on your own for a long time.
However, when you get your chance to play on stage, all of a sudden you can't use any of it.
This is a common problem and you're not alone. Legendary players like Robert Glasper, Oscar Peterson, Chick Corea, and Herbie Hancock have attributed a great deal of their success to working with a mentor.
If you truly want to learn from the best of the best live in the comfort of your own home then you will find your ideal mentor inside the Jazz Inner Circle.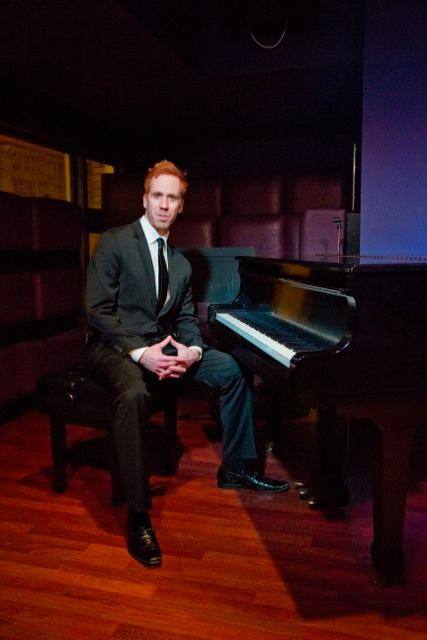 The Jazz Inner Circle enables you to train 1-on-1 with Grammy-winning and critically acclaimed pros that know exactly what it takes to succeed.
Inside the Jazz Inner Circle, you'll discover:
"The Jazz Piano Mastery Program" (Over $25,000 worth of jazz piano training resources, tools, practice templates, improv strategies, & tons more.)
"The Ultimate Jazz Workout Training System." This is where we implement a complete practice program to build your jazz piano talent in record time.
Access to over 50 hours of Steve's high level jazz intensive workshops.
Train 1-on-1 with us right here.
We hope that you enjoyed this lesson on how to play Robert Glasper piano licks.
If you have any questions on this Rober Glasper piano tutorial, comments, or suggestions for the next lesson, feel free to leave a comment below.
Enough chit chat then. It's time to go to the piano and start making some music.