Jazz Fake Book Learning Shortcuts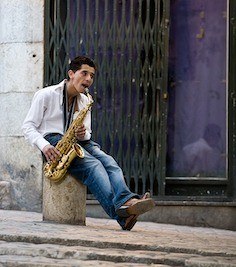 Would you like to learn how to make the most out of a jazz fake book?
In this lesson, we're going to talk about how to properly use them.
We're also going to talk about some common mistakes musicians make when using jazz fake books and how to avoid them.
Would you like to learn how? Let's get started.
Why The Jazz Fake Book Can Mislead You (And What To Do About It)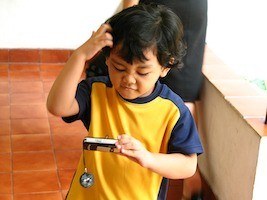 Fake books are meant to be used as a learning shortcut. They were meant to help you build your repertoire fast.
However, fake books are almost always missing important details. 
Worse, the written rhythms on fake books are stale.
It's not surprising why some people decide to throw them out.
Before you think of throwing out your fake book, I'll stop you right there.
You can still get some good information out of them. You just need to know how to use them the right way.
1 Exercise To Help You Fix Fake Book Flaws
Alright first let me show you a quick exercise that will help you see if the fake book you're reading from is even close to accurate. This is an important exercise so don't skip it!
Here are the first steps you can do with your fake book in hand:
Bookmark the song you're going to learn and then close your fake book.
Grab a recording of the tune you are learning.
Listen to the recording a number of times deeply.
Try playing the tune on your instrument.
Open your fake book, and look for the tune you are learning and then play.
Here's the sobering fact about this exercise: Can you hear how the fake book version is nowhere near the recorded version?
This is why a fake book can mislead you.
But, realizing that a fake book is an "estimation" of the tune will actually help you use it properly going forward.
Now let's try to maximize a fake book's usefulness.
2. How To Speed Up Learning The Melody Of A Tune With A Fake Book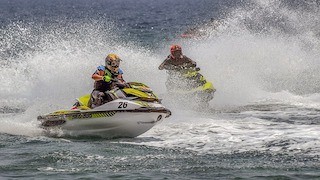 Ok so you now realize that most fake books are not perfect. But, the good news is that usually the melodic pitches in a fake book are pretty close.
Actually, that's great news!
You can get the general idea or shape of the head. This is a really useful starting point. 
Yes, there are times when famous artists play pitches differently from what's written in the fake book. Usually in these instances the melody is about 85% close to what you see in the written fake book.
In these instances, I would air on the side of modeling the recording artist, rather than what's written exactly on the page. You'll sound more authentic.
But, again fake books can you get you really close.
1 Major Flaw In Fake Books
The rhythms in a fake book are plain and boring when compared to great artistic interpretations. Very few artists actually play the melodic rhythms of a tune like you see in a fake book.
For example, check out this video on the different ways to rhythmically interpret the classic jazz standard Autumn Leaves.
This is very different from a more classical way of thinking about sheet music where there is no guessing. Everything is 100% written out. It's a different way of thinking about music for sure.
In jazz, you'll use a combination of your eyes and ears.
This is also one of the reasons that jazz musicians love to study transcriptions.
The Thing You Need To Do To Get More Details About Jazz Tunes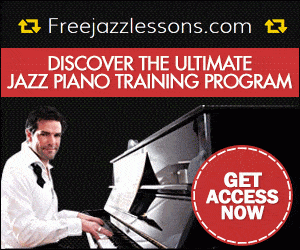 Speaking of learning from transcriptions, check out Premium Jazz Lessons Elite Membership.
Inside Premium Jazz Lessons, you'll discover an extensive library of tunes with live performances along with note-for-note transcriptions.
These live demos and transcriptions will help you learn how to play authentic jazz arrangements.
Subscribe to Premium Jazz Lessons Elite Membership here.
How To Discover Harmonies Through A Jazz Fake Book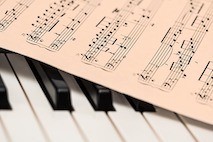 Another advantage of using a fake book is that it gives you the basic chords to a particular tune.
This again can save you a ton of time.
That being said, here are a few important things to keep in mind when learning harmonies from fake books:
Fake book chords only give you the basic outline of the chord, NOT the actual note for note chords.
Fake books offer no information about actual chord voicings or comping rhythms used.
But, once again, the fake book still saves us time. That's because it gives you a basic harmonic template to start with.
This gives you stepping stones for:
Developing bass lines (most important in a solo jazz piano style).
Creating interesting chord voicings.
How Chord Symbols Give You A Head Start
If you're playing in a solo piano style, chord symbols give clues to what bass notes you should use.
Chord symbols give you a starting point for you to create interesting voicings. You can also add extensions in various places or registers.
And if you're creative and like to make up your own chords its' helpful too. That's because creating your own chord substitutions can be easier if you already have some basic chords to build off of.
How To Go Deeper: A Practical Example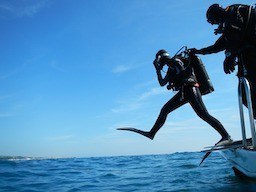 Let's say you see a G7 chord inside a lead sheet. There are so many ways you can interpret it.
A plain G7 chord has the notes G, B, D, and F.
You can voice your G7 chord any way you want as long as you keep the melody note on top.
Any combination of the notes G, B, D, and F can work. Use your ears to figure out what sounds good or appropriate.
You can leave out the 5th (D) since it does not affect the chord quality.
As a matter of fact, you can take out any note that doesn't affect chord quality.
You can add notes from a variety of different dominant jazz modes too.
You can even go as far as replacing the G7 with a Db7 or any other chord that has an F and a B in it.

Speaking of reinterpreting chords and tunes, Ray Charles is one the best guys to listen to and learn from.
Ray's versatility is legendary. He sounded amazing in any style or genre of music.
If you want to learn how Ray puts his spin on jazz, blues, gospel, and pop, Play Like Ray is the perfect course.
Inside Play Like Ray, you'll discover a complete method that shows you step by step how to play great piano In multiple styles like the legendary Ray Charles.
Get instant access to Play Like Ray here.
Why The Fake Book Is A Blank Slate For Musical Creativity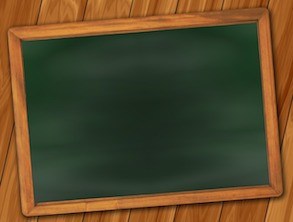 So, we talked about the limitations of a fake book earlier. But, these limitations can also develop your creativity.
That means you can put in your own rhythms, slightly alter the melody, change a few chords here and there, etc. etc. 
As long as you don't alter the melody to an unrecognizable extent, you can really personalize your jazz tunes.
You can play any tune with the craziest reharmonizations you can think of.
You can even play it in various styles, even in genres outside of jazz.
In other words, you can improvise or "fake" an entire arrangement on the fly with a fake book.
This is one reason why they call lead sheet compilations "fake books". You're faking your own version of the tune.
Now, with your jazz fake book and ideas in hand, do you really know how to "fake it" to make it?
Why "Faking It" Too Much Can Be A Disaster (And What To Do About It)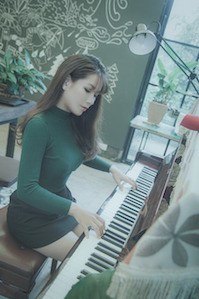 Do you still feel embarrassed when you perform with fake books and lead sheets? Do you feel like you're not really bringing the music to life?
Nobody should be content with mediocrity.
You want your arrangements to sound full and authentic. It's what pros deliver all the time.
The Jazz Inner Circle was developed to help you raise your playing to the next level, learn the best jazz piano techniques, build your repertoire, and deliver awe-inspiring performances.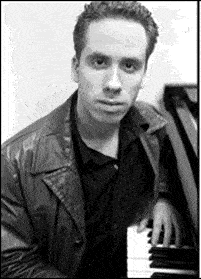 Inside the Jazz Inner Circle, you'll enjoy:
One-on-one training from critically acclaimed, world touring, platinum selling, and passionate jazz piano instructors.
"The Jazz Piano Mastery Program" (Over $25,000 worth of jazz piano training resources, tools, practice templates, and improv strategies).
And more.
Spots are only limited to 3 students a month.
We hope that you enjoyed this lesson about the value of a jazz fake book.
Is there's anything you'd like to add or ask?  Do you have suggestions for a new lesson? Feel free to leave a comment below.
As usual, get started on building up your chops and go out there to make some great music.