"How To Play Like Ray Charles Without Years Of Lessons"
If you want to unlock the mind of a true piano legend and don't want to pay thousands of dollars for lessons then this will be the most important message you're ever going to hear.
Dear Piano Friend,
I've never felt so low.
I had just auditioned for the most popular band in town and failed miserably.
I knew by the looks on their faces that I wasn't cutting it.
The drummer seemed bored, the singer uninspired, & the guitar player was even laughing at me.
I couldn't get out of there fast enough. I wanted to crawl in a hole and hide.
Failure is never easy. But, looking back, it was crystal clear why I didn't get the gig.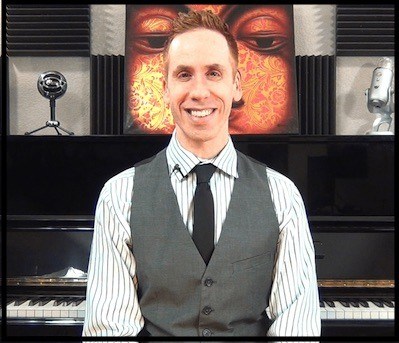 1 Truth That Piano Players Must Face Today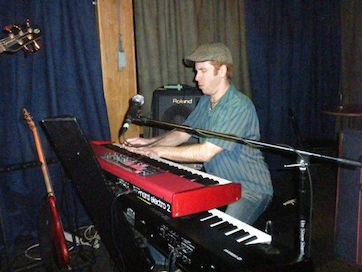 Struggling on stage is no fun!
The reality is, I didn't have the chops that modern piano players need to have.
My playing was childish and unimpressive.
And when I went to play in any style outside of jazz, I felt like an imposter. It was horrifying.
You see, being a 1 trick pony is the worst possible scenario.
Today, it's essential that you can play blues, jazz, gospel, funk, new orleans, rock, etc.
Music had evolved and I wasn't there. It sucked. There was no way I was going to face this situation again.
I knew I had to do something about it.
There had to be a secret and I was bound and determined to find it.
The Missing Link To My Piano Success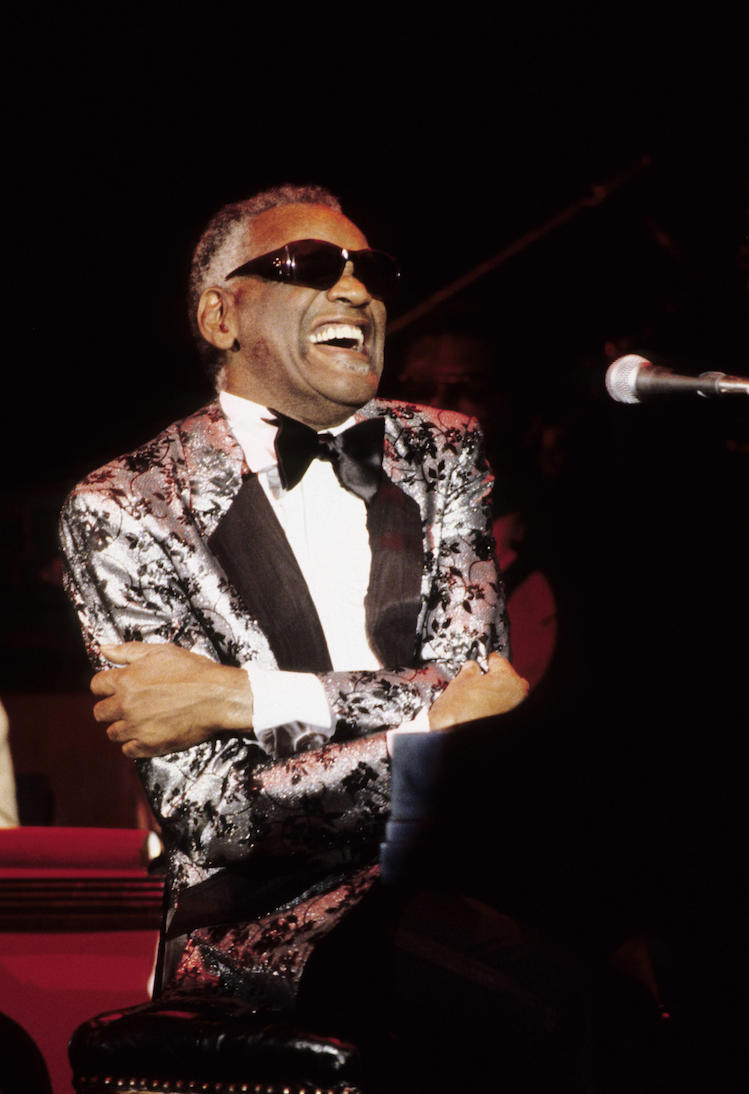 "The Genius Of Soul" Ray Charles
So, I searched for a piano role model who played great in multiples styles of music.
The more I searched the more I realized there was really 1 guy who was light years ahead of the rest. The legendary Ray Charles.
Ray's playing was truly magical.
It was filled with mind blowing piano runs, a killer left hand, soulful chords, smoking licks, and infectious grooves.
More importantly, he had the type of playing that ignites passion in people's soul.
The type of playing that makes us feel alive and inspires listeners at their very core.
Joy, creativity, inspiration, and fun. Ray had it all.
Why Piano Players Struggle
I mean, jazz is an art form built on improvisation and I had completely neglected this in my practice!
My horrible improvisation skills had just ruined the whole night.
I even looked out in the crowd and I saw a few people laughing at me.
After the song was over, I limped away from the keyboard and immediately left the party. How could I show my face again?
I was so depressed that I didn't leave the house for 2 weeks. It was horrible.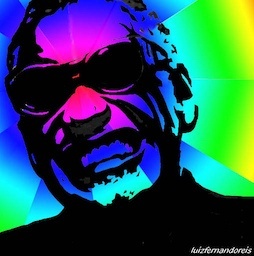 Ray Charles: My Gateway To Piano Success
How To Stop Struggling At The Piano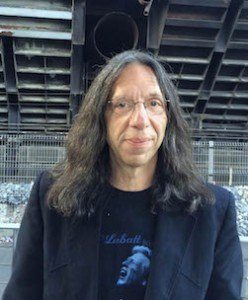 Blues Hall Of Fame Pianist Bruce Katz
So, I sought out the advice of the foremost expert on Ray Charles' piano playing, Blues Hall of Famer Bruce Katz.
Bruce toured with David "Fathead" Newman. A legend in his own right!
The same guy who played all the great sax solos on Ray's iconic recordings.
Bruce was the top authority on Ray's playing. When Bruce toured with "Fathead", he'd play the exact piano parts that Ray played.
In addition, he was a professor at The Berklee College Of Music, the #1 music conservatory in the world.
Plus, he toured with rock legend Greg Allman and The Allman Brothers. Who better to help me get out of this painful musical rut?
How To Improve Your Piano Playing By 10x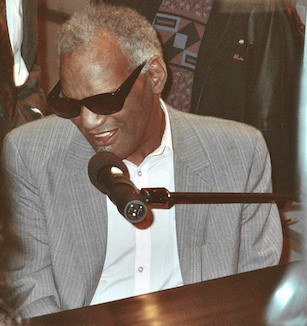 The "Genius Of Soul" Ray Charles
I knew this was my best chance to transform my piano skills without having to struggle for years and figure out Ray's playing by myself.
So, for 2 years Bruce and I worked together.
Each week Bruce would show me incredible techniques and unlock the mystery of what made Ray's piano playing great.
We studied step by step, Ray's iconic recordings.
Each week my confidence and piano skills grew.
It was an unbelievable time of amazing musical growth.
How I Revolutionized My Jazz Improvisation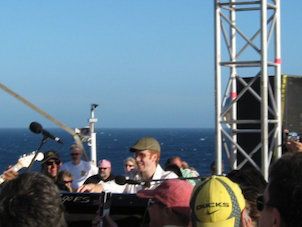 Armed with my new skills, I finally started to pick up some local gigs.
They went great and word started getting out about how much I had improved my playing.
Next thing I know I was gigging 5 nights a week in some of the hottest clubs in Chicago.
I was finally playing with some of the best musicians in the city.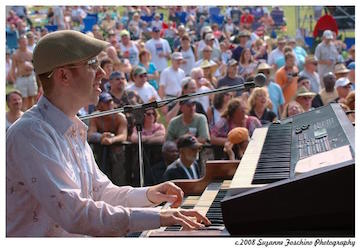 It felt amazing but it didn't stop there...
Within 4 years I was touring nationally. A few years after that I was:
Touring around the world (14 different countries in 2 years)
Appearing on TV (NBC, ABC, & WGN)
Playing on radio (NPR & WLUP)
Even playing with Grammy Award Winners (Buddy Guy, Koko Taylor, etc.)
My transformation was amazing!
Yes, I practiced smart, but David's incredible training pushed my playing to levels I could only dream of.
Time To Unlock A Lifetime Of Ray's Piano Secrets
I knew how valuable this information was and how much it transformed my life as a piano player.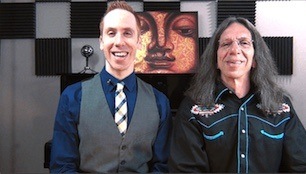 So, this summer we flew Bruce out to our studio and we put together the most comprehensive Ray Charles course ever created.
It uses the same blueprint I used to unlock Ray's playing secrets and dramatically transform my piano skills.
And the best part is I personally guarantee it will work for you.
The even better news is you can learn our entire system from the comfort of your home in our new video program:
"The Play Like Ray" 2 DVD Set
In This Jam Packed 2 DVD Set You'll Discover:
Over 3 hours of Ray Charles' Piano Secrets Filmed In HD.
63 Pages of Downloadable Sheet Music, Transcriptions, Written Examples, Licks, & Templates.
A Complete Method That Shows You Step By Step How To Play Great Piano In Multiple Styles Like The Legendary Ray Charles.
Helpful Text On Screen That Will Accelerate Your Learning & Shave Hours Off Your Learning Time. (Perfect Solution If You Prefer To Learn More By Ear)!
The 1 Simple Improv Trick That Top Country Musicians Use To Light Up Their Solos & Create Breathtaking Melodies.
How To Play Smokin' Bebop Licks Like Ray Charles, Bud Powell, Oscar Peterson, & Charlie Parker.
Ray's Secret Accompaniment Tricks That Make Your Piano Parts Sound Big & Powerful Like A Choir.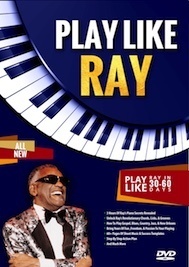 Watch This Amazing Video To See What You'll Learn!
And, You'll Also Discover These Incredible Things...
A Unique Chord Formula That Ray Used To Make His Jazz Chords Sound 10x Bigger.
Fast & Soulful Blues Runs That Sound Spectacular & Drive Audiences Wild.
Classic New Orleans Piano Licks That You Can Use To Add Style, Soul, & Flair To Any Song You Play.
Must Have Gospel Chord Walkups & Walkdowns That Bring Power, Style, & Sophistication To The Most Important Chord Progressions In Music.
49 Secrets For Taking Run Of The Mill Chords & Making Them Sound Spellbinding & Deeply Satisfying For You And Your Listeners.
1 Hidden Gospel Chord Progression That Ray Used To Compose Dozens Of Hit Songs.
How To Get Even More Power Out Of Any Blues Lick By Using Little Known "Jazz Arpeggios."
Check out what Gregg Allman had to say...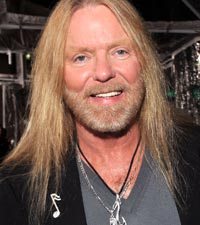 "Bruce can teach jazz, blues, Bach, anything man. He's a heavy!"
-Gregg Allman (Allman Brothers)
But We Didn't Stop There...
Ray's 17 Secrets For Creating Passing Chords And Melodic Fills That Drastically Upgrade The Sound Of Simple Chord Progressions.
How to Effortlessly Make Your Left & Right Hands Work Together (Even If Your Fingers Don't Move Fast Yet).
Ray's Secrets For Upgrading Gospel, Blues, & Rock Chords With "Little Known Pro Jazz Decorations."
How To Practice Arpeggios The Right Way (Hint: If You're Playing Them Like A Classical Musician Your Improv Will Always Suffer).
1 Secret For Upgrading Any Boring Lick By Adding Chromatics (Hint: If You Do These The Right Way You'll Sound Like A Jazz Genius).
Check out what Grammy Nominated Vocalist Shemekia Copeland had to say...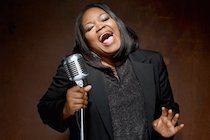 "Steve is truly unique in his style. He is devoted to helping each student's creativity.""
-Shemekia Copeland
How To Add Modern "Tension Notes" To Hip Up Your Gospel, Blues, Rock, & Pop Chord Progressions.
Bruce's No Nonsense Approach To Piano Technique & How To Get Your Fingers Moving Faster.
How To Easily Take Ray's Amazing Piano Style & Improve Your Gospel, Jazz, Country, R&B, & Rock Playing.
Listen to what Eric said about learning from Bruce...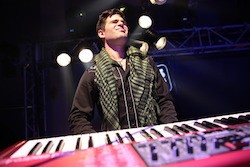 "He is the rare combination of professional player and teacher. He knows exactly how to reach the student and channel not just the notes, but the truth of the music through his teachings."
-Eric Finland (keyboardist for 3x Grammy Award Winner Joe Louis Walker)
Note For Note Transcriptions Of Ray's Iconic Piano Parts That You Can Use To Quickly Add Hundreds Of New Playing Techniques Under Your Fingers.
7 Ray Techniques For "Ending Songs With A Bang" That Bring A Deep Sense Of Satisfaction & Joy To Your Performances.
1 Trick That Adds An Exciting Gospel Flavor To Classic Jazz & Blues Turnarounds (Even If You're Not A Music Theory Expert).
And So Much More...
Check out what Jazz Times magazine had to say...

"...Katz cooks up a brilliant marriage of blues, jazz, gospel, and soul."
-Jazz Times Magazine
PLUS...You have the option of instantly streaming the video and/or owning your very own DVD set. So, you can learn and play from the video from anywhere at any time!
Here's What You Get Inside "The Play Like Ray" 2 DVD Set
Over 3 hours of Jam Packed Video Training On Ray Charles Piano Secrets.
A Step By Step Exploration Of Hundreds Of Ray's Licks, Chords, Songs, Solos, & Grooves That Can Be Used On Thousands Of Different Songs.
63 Pages of Downloadable Sheet Music, Transcriptions, Written Examples, Licks, Chords, Templates, & Jam Tracks.
An Easy To Follow Action Plan That Will Help You Play Just Like Ray Quickly & Easily.
Tons Of On Screen Video & Text That Makes Learning Every Note Fun, Easy, & Accessible.
You Don't Need to Know How To Read Music Either. All The Songs, Scales, Patterns, Licks And Chords Are Notated, But You Can Just As Easily Play, Pause And Rewind The Video As Much As You Like!
It's Time To Sweeten The Deal Even More.
I'm Going To Include These FREE Bonuses With Your Order Today. (For A Limited Time Only).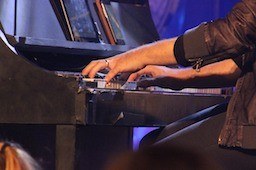 Bonus #1: Secrets Of The Boogie Woogie Masters (Video Lesson)
Discover the 2 most important boogie woogie patterns that every pianist must know to play authentic blues & boogie.
Includes note for note transcriptions and drills of how to incorporate these grooves in your playing so you can get them under your fingers fast!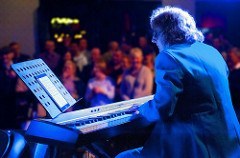 Bonus #2: How To Mix Latin & Blues Together "The Blues Meets Rhumba Masterclass"
Learn how to play a classic New Orleans rhumba groove. Discover how this powerful mix of Blues, Mardi Gras, & Latin rhythms will add soul, fun, and improved hand independence to your playing today.
Bruce breaks down each hand note for note. Plus, he also shows you great sounding rhythms you can use to plug right into your own music and start grooving right away.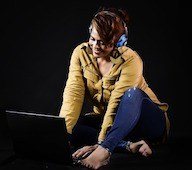 Bonus #3: MIDI Files For Every Song, Lick, & Pattern In "Play Like Ray"
Study every move we make right inside your favorite program.
Watch every note move on your computer.... IN TIME! Slow down and transpose your favorite songs, licks and chords to any key.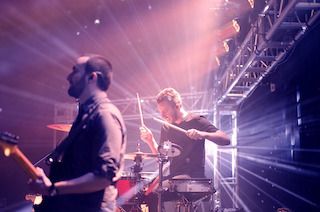 Bonus #4: Exclusive Jazz Play Along Jam Tracks
Incredible sounding bass and drum tracks that you can use to master every song, chord & lick in "Play Like Ray."
Get the incredible feeling of playing with a pro blues, gospel, & jazz drummer & bass player.
Play with a band 24 hours a day. Improve your rhythm and have more fun!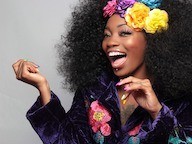 Bonus #5: How To Play "Amazing Grace" Using Killer Soul Jazz Gospel Chords (Video + Sheet Music)
Learn 7 exciting moves you can use to inject an exciting Latin & Salsa flavor to your piano playing.
Video demonstration of every single move so you can watch & learn every note step by step.
Note for note sheet music for all 7 moves.
My Special Offer To You Today
If you were to work with us 1 on 1 as a private student for over 5 hours you would have to invest $1800 for your sessions with us.
In order to make this product available to everybody we've decided to price "The Play Like Ray" 2 DVD course at a fraction of that cost.
You're going to be learning our BEST secrets for playing great piano like Ray Charles all in the comfort of your own home.
Additionally, you'll be able to watch as we break down each concept in depth as many times as you like and you're only going to pay a fraction of what it would cost to hire us 1 on 1.
Get The Play Like Ray Course Now!
INSTANT ONLINE STREAMING
$99.95
* Learn Ray's Amazing Piano Secrets.
2 DVD PACKAGE
$109.95
* Learn Ray's Amazing Piano Secrets.

* Mailed First Class Worldwide.
INSTANT ONLINE STREAMING + BACKUP DVDS
$119.95
* Convenience & Portability.

* Watch Online or Offline.

* Learn Ray's Amazing Piano Secrets.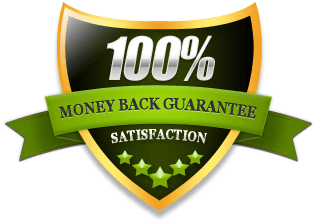 "My 30 Day 100% Money Back Guarantee..."
Here's my Completely Risk-Free, No-Worries, Guarantee
This DVD set comes with my 100% money back guarantee for 30 days. If you don't like it for any reason all you have to do is send me an email and say 'refund please' and I'll promptly refund you.
No questions asked. Plus, you can keep the bonuses that I offer with the program.
You do not risk anything by ordering now.
INSTANT ONLINE STREAMING
$99.95
* Learn Ray's Amazing Piano Secrets.
2 DVD PACKAGE
$109.95
* Learn Ray's Amazing Piano Secrets.

* Mailed First Class Worldwide.
INSTANT ONLINE STREAMING + BACKUP DVDS
$119.95
* Convenience & Portability.

* Watch Online or Offline.

* Learn Ray's Amazing Piano Secrets.

I wish you complete success and lots of enjoyment with the course!
Steve Nixon

Coauthor of "The Play Like Ray" Program
P.S. I can't wait to hear about your success with the course!