7 Ray Charles Chords Every Musician Must Know
Are you searching for a cool way to get started learning some Ray Charles chords? You've come to the right place.
In this lesson you'll find a free sample from our brand newsuper course, "The Play Like Ray" 2 DVD set. (Free sample video tutorial below)
How I Went From A Piano Failure To Jazz, Blues, & Rock Tours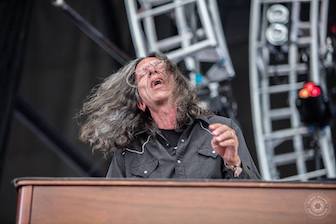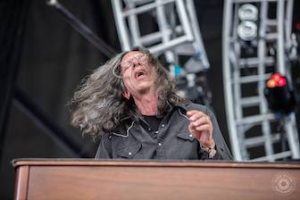 20 years ago I met 1 of my best piano mentors of all time, the great Bruce Katz.
I  was at a major crossroads in my musical life.
Sure, I could play a few things but the brutal truth was I wasn't where I needed to be in my playing.
There were gigantic gaps in my playing. I knew it and so did everybody I played for.
I'd audition for things and screw up. Then, I'd try to teach myself how to fix it and basically fail at that too. Audition again and fail all over. The whole thing was painful.
The Harsh Reality That Piano Players Face Today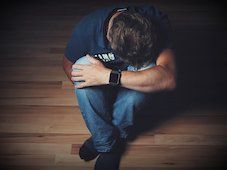 The reality is, I didn't have the chops that modern piano players need to have.
In today's day and age it's essential for piano players to be able to play multiple styles. 
But, my playing was childish and unimpressive. And when I went to play in any style outside of jazz, I felt like an imposter.
It was horrifying.
Music had evolved and I wasn't there. It sucked.
So, I approached Bruce (with hat and hand) and basically laid all my chords on the table.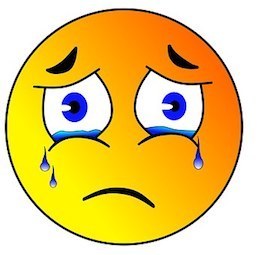 I told him I wanted to sound great playing blues, rock, country, gospel, and jazz. I mean 95% of gigs were outside of jazz!
And basically outside of jazz, I was failing miserably.
Ray Charles: The #1 Guy To Study For Modern Piano Styles
I asked Bruce, "How do you learn all these different styles?"
I was worried that I'd have to study 1000's of piano players, transcribe for 500 years, or maybe chain myself to the piano?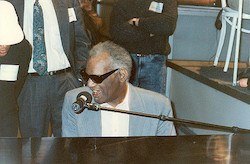 Bruce, chuckled and told me I didn't need to worry. There was an easy solution.
"Let's just have you study Ray Charles. Everything else will take care of itself after that."
Ray Charles was 1 of those players who was able to tap into a special place in people's soul. His piano playing was the stuff of legends.
The fact, that I'd learn the specific musical techniques that made Ray great was so exciting to me.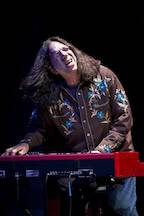 I also loved the idea because Bruce was considered by many the world's foremost authority on the piano stylings of Ray Charles.
Not only was Bruce the piano player for David "Fathead" Newman (Yes, the guy who took all those iconic sax solos on Ray Charles' hit songs).
Plus, Bruce has also played with a who's who of blues. (The Allman Brothers Band, Chuck Berry, Bo Diddley, Delbert McClinton, and many others.)
He even taught at the Berklee College of Music for 15 years.
A great player and a skilled teacher. A rare combo of talents.
The Piano Masters That Were The Key To My Success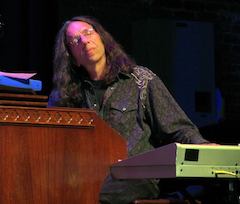 So, for 2 summers Bruce and I sat together.
We dove deep into Ray's playing.
Bruce took me by the hand & revealed the incredible playing secrets that Ray used to play great gospel, jazz, country, blues, and soul.
To say it was eye opening would be an understatement. It was 1 of the most transformative periods of my entire life.
Without Ray Charles or Bruce Katz I wouldn't have had a successful music career.
Learning From A Blues Hall Of Fame Pianist Is Rare
In the 2000's Bruce was only teaching at the Berklee College of Music. So, very few students had the opportunity to even study with him.
The year after I left Berklee, Bruce got the gig touring with the legendary Greg Allman.
(Yes, the guy who started the Allman Brothers!)
So, with a busy touring schedule he wasn't available to teach anymore. Period!
Short supply went to no supply!
This was very bad news for piano education.
Time To Unlock A Lifetime Of Ray Charles Piano Secrets
Ray Charles and Bruce Katz changed my life as a piano player. Knowing that all those Ray Charles piano secrets were now essentially 'locked away' just killed me.
I knew I had to do something about it. I wanted to share what I had learned from Ray and Bruce with as many people as possible.
So, this summer we flew Bruce out to our studio and we put together the most comprehensive Ray Charles course ever created. 
It features the same method Bruce used to unlock Ray's playing for me and I used to 10x my playing.
What's In The Play Like Ray 2 DVD Set?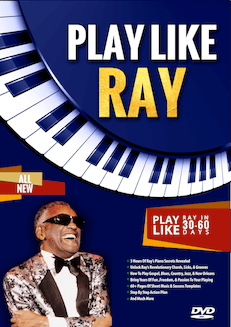 Update: "Play Like Ray" has been released.
Click here to grab a copy of this powerful Ray Charles piano course.
We've received a tons of questions about the program so here's some of the amazing things you'll learn in this course.
Here's What You Get Access To Inside The DVDs
Over 3 Hours Of Ray's Revolutionary Piano Secrets Filmed In HD.

A BIG Collection Of Sheet Music For Ray's Best Chords, Grooves, & Licks.

Unlock Ray's Soulful & Inventive Piano Chords.

How To Play Tons Of Ray's Best Piano Licks. 
Helpful Text On Screen For Those Who Like To Learn More By Ear.
A Step By Step Breakdown Of Ray's Mesmerizing Piano Grooves In Blues, Jazz, Country, Gospel Styles, & More.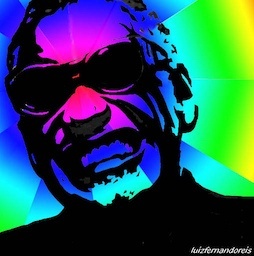 How To Play Ray's Exact Piano Parts From His Most Iconic Classics. (Unlock The Mind Of A Piano Genius).
Improv Secrets That Ray Used To Take Great Solos Over Blues, Jazz, Gospel, & Country Tunes.
Special Practice Tools, Templates, Checklists, & Action Guides That Will Have You Playing Just Like Ray & Bring Fun, Freedom, & Passion To Your Playing.

Pro Drum & Bass Jam Tracks & 

MIDI Files Of Every Song, Chord, & Lick So Practicing Will Be Fun & Easy.

A Powerful Collection Of Boogie Woogie, Rhumba, & Gospel Piano Bonuses To Explore.

Instant Online Streaming Available For Those Without A DVD player.

And So Much More…
We Have Even More Exciting News!
Bruce and I have a long history of live performance and DVD releases. We come from the school of thought that a DVD release should be like a party!
So, I'm excited to announce that we'll be including some special limited bonuses with the pogram.  You can check out the whole package here:
Click here to grab a copy of this powerful Ray Charles piano course.
Here's The Free Ray Charles Chords Tutorial
We wanted to give you a sample of the program right away so you could start exploring.
Inside this video you'll learn an easy but super effective playing concept called "Ray's Jazz Chord Multiplier".
By the way, the chords in this section and hundreds of other ones are all written out and notated inside the special guides that comes with the DVD.
The course is a deep dive into the way Ray would play gospel, country, blues, jazz, New Orleans, and soul piano styles.
In this video we look at 1 technique Ray used to play jazz piano.
Ray had many different techniques that every musician needs to know (we cover all of these in the new course.) But, this video will get you started.
Ray was basically a walking encyclopedia of stylish piano chords.
What's You'll Learn Next Week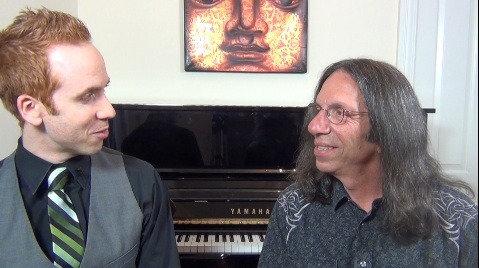 Next week we've got another free sample "Play Like Ray" training to share with you.
Bruce is going to show you 1 simple scale hack that Ray used to improvise freely over country, rock, blues, and jazz tunes.
This is one of those techniques you'll hear top pros use but very few know how to do it.
Bruce explains it masterfully too!
Stay tuned and watch the site for the next free sample release.
If you're on the FJL email list we'll send the link to the video right to your inbox.
If you have questions about today's Ray Charles chords video, the DVDs, the instant streaming version of the course, or anything else please leave a comment below. I read every comment and I'm always happy to help!
---