Jazz Exercises – 15 Fast & Free Tutorials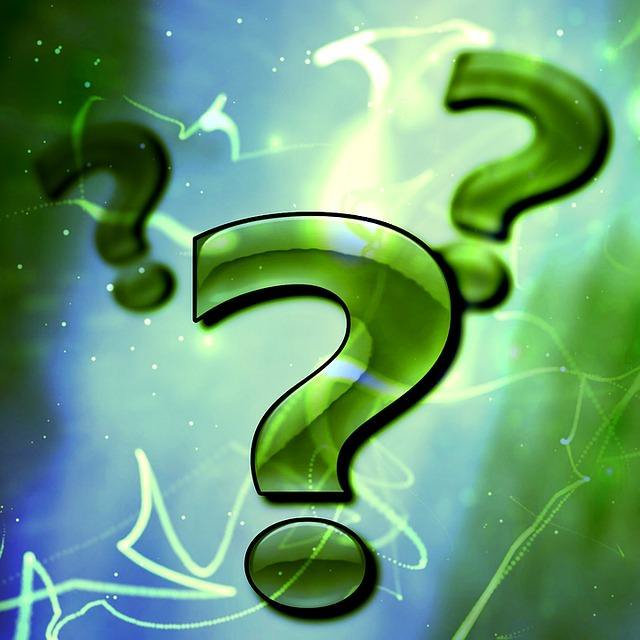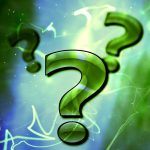 Are you looking for some fast and fun jazz exercises? Want to shortcut your learning and build a strong foundation of jazz theory knowledge fast?
If so, then you've come to the right place my friend.
Here at FJL we house tons of free lessons for you to discover and grow your jazz piano skills.
Today I've put together a list consisting of 7 quick and easy jazz exercises. Want to give your jazz skills a big boost in a short amount of time? Then, this collection of resources will give you a great foundation.
Alright, let's get started learning with these 7 jazz exercises and tutorials listed below.
How To Learn Jazz Piano: A Beginners Guide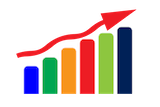 Jazz beginners need a clear plan to follow. To help beginners start out on their own road to growth I created a cool free article.  In the article I cover the fundamentals of what you need to play this incredible style of music.
I'm hoping that this will give you a more focused starting point with your jazz journey.
Treat this as your starter guide that I really wish I would have had when I was starting out with jazz piano. Use any of the jazz piano exercises in there and you'll learn a ton.
Get started on your jazz journey right here in this how to learn jazz piano beginner guide.
Learn Summertime: Easy Jazz Piano Tutorial
Now, this easy jazz piano tutorial is designed to help you lift off your jazz repertoire rocket and teach you how to play a George Gershwin classic, Summertime.
If you enjoy any of Gershwin's music then I know you're going to have a blast with this beginner jazz piano lesson.
Jazz Theory Basics: The Secrets Behind The ii-V-I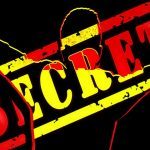 It's not a secret, one of the best ways to build your jazz theory skills is to learn more about common patterns you'll find in jazz.
Jump right into this jazz theory basics lesson and strengthen your jazz theory skills fast.
I'm going to teach you about the #1 jazz chord progression.
Don't miss these must know jazz theory nuggets! Check out this jazz theory basics lesson right here.
Pentatonic Scale Piano Made Easy
Take what you've learned in the jazz theory basics lesson above and strengthen your jazz theory chops even more. Inside this tutorial you'll learn how to quickly and easily introduce pentatonic scales into your improvisation skill set.
This scale is featured all over the place in jazz and blues and is a must know for any level of jazz pianist.
Dive in and learn pentatonic scale piano in minutes!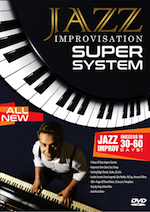 And if you want to learn how a virtuosic jazz improviser uses pentatonics to create amazing piano runs and licks then you should also make sure you have a copy of the Jazz Improvisation Super System.
Over the summer we flew George Benson's musical director into our studio and he documented his whole jazz improvisation system on video.
If you want to 10x your jazz improv skills and look over the shoulder of a legendary jazz improviser then you'll love the course.
Check out the Jazz Improvisation Super System here.
The Blues Scale For Piano: A Simple Guide
You'll be amazed at how much extra soulfulness and richness is injected into your playing with the blues scale.
And even though it's called the blues scale you'll hear it in country, rock, jazz, latin, R&B, funk, and reggae, too.
In fact, we even have an entire jazz exercise in the Premium Jazz Membership Course built off of it. 
Check out this blues scale for piano tutorial here.
You can also check out this video of where I show how to combine the blues scales with dorian and melodic minor. Make sure you take a listen at about the 5 minute mark where I start to jam with real bass and drums.
Jazz Exercises For A Basic 7th Chords
If you don't know by now, you should know that 7th chords are a crucial component to modern jazz.
You'll see 7th chords featured in every jazz standard out there. Plus, they're used in R&B music, rock songs, and classical music too.
If you want to get anywhere in jazz you're going to need to be well versed with 7th chords.
Also, learning 7th chords will help you down the road when you build more advanced jazz harmonies and play cooler jazz chord progressions.
Click here for Part 1 of A Basic Guide To 7th Chords and click here for Part 2 of A Basic Guide To 7th chords.
As an added bonus and recommended resource I highly recommend the Zero To Jazz Piano Hero Course. Especially if you want to learn songs you love in only 30-60 days.
Jazz Exercises Featuring Chord Extensions
A lot of the prettiest notes we have in jazz harmony come from a music theory concept called chord extensions.  
In every chord type you're going to find some sort of root, 3rd, 5th, and 7th.  
But, here I'm going to share with you how to use your 9ths, 11ths, and 13ths.
Once you add in chord extensions your basic jazz piano chords will take on a much more captivating sound!
Check out how to play chord extensions now.
After you take a closer look and really dig into these 7 jazz exercises. I promise you, your jazz piano playing with make huge improvements all around.
Take Your Jazz Exercises To The Next Level And Beyond
So, if you're truly serious about growing some amazing jazz piano skills and want to take your learning experience to the next level…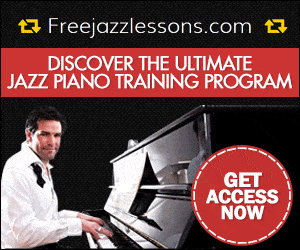 Then you absolutely need to check out The Premium Jazz Membership Program.
Inside are our best jazz piano training videos. Plus, tons of downloadable sheet music, step by step exercises to help you learn lightning quick, a community to inspire you, and much more.
Go here to check out the entire program —–> freejazzlessons.com/premium.
Until next time my friends, enjoy your piano practice. Our goal here at FJL is to help you blossom into the best jazz pianist you can possibly be.
We are constantly putting out new and exciting tutorials for you to learn and grow from so make sure that you're checking back into the site frequently.
I also wanted to take a quick second and thank you for your continued support and love over the past several years here at FJL. None of this would have been possible if it weren't for you so thank you again!
Do you have any questions about todays jazz exercise lessons? Drop a comment in the comments section below.
Happy practicing and make today the day you take your playing to the next level!