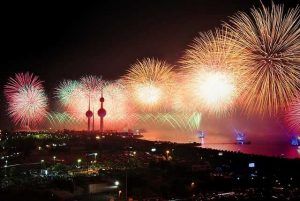 It's that special time of year again! Welcome to the 5th annual list of our most popular free jazz piano tutorials published this year.
5 years ago we started an annual holiday tradition of doing a recap of the most popular piano tutorials and jazz courses we released during the year.
Holiday traditions are great. So lets keep it rolling with some more free jazz piano tutorial goodies!
This year was quite a special one. We saw record growth in so many ways:
Jazz Piano Tutorials: What We've Been Up To This Year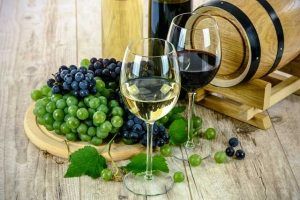 This year, Freejazzlessons.com celebrated it's 7th year of providing world-class jazz and blues piano education to the world.
From very humble beginnings to becoming the most visited jazz education website in the world, we've really grown.
The web has allowed us to reach over 120 countries sharing years of practical jazz education.
Not bad for something that started out with just making a few jazz piano videos for a couple local Chicago students, right?
So far we've reached over 2.5 million students in over 120 countries worldwide. It feels unbelievably good to have realized such a dream. We owe it all to you. Thank you for your support of jazz education!
Here are Some Cool Traffic Stats
There were over 560,000 unique visitors that visited the site this year to learn jazz, take their skills to the next level, and simply hang with us.
The number of students inside our Elite Premium Membership Jazz Piano Training Course increased by over 62%. Much of that involved the new bonus libraries we added to the program and many of the unadvertised bonuses that students regularly receive.
Here Are Some Cool Jazz Piano Course Updates
Our Inner Circle grew 300% with the introduction of Blues Hall of Famer Bruce Katz and awesome Grammy-nominated keyboardist Matt Slocum as our newest Inner Circle instructors.
We released a new course, the Jazz Improvisation Super System, at the beginning of the 4th quarter of 2017. David is currently the musical director for George Benson. Steve flew David out to our studio and we documented his whole improvisation method on film. It's truly a pinnacle jazz improvisation course. 
We're glad and thankful to have featured legendary keyboardist David Garfield to share his valuable technique and insight towards this awesome course.
Our Premium Membership Program is still our largest program. We've added lots of additional mini courses on transposition, chords, learning songs fast, motivation, jazz theory, licks, and so much more. Every day our team works to make the course more and more powerful.
New Staff Members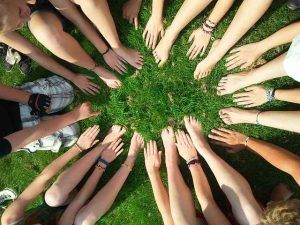 Our goal is to deliver you world class jazz education in the comfort of your own home.
To get closer to that awesome jazz vision, we incorporated some of the best jazz minds to the Freejazzlessons.com family.
We now have 3 full-time staff members along with several part-time members working for Freejazzlessons.com.
These awesome group of people work both in and behind the scenes to deliver the best jazz education experience you can find on the web.
These guys handle everything going on such as video production, sheet music transcriptions, Premium Membership insider tutorials, Inner Circle mentorships, visual graphic design, customer support, DVD packaging (so orders are shipped super fast), new student tours inside Premium Membership, web coding, and much more.
What holds this team together is a great appreciation for jazz and blues as art forms, a genuine love for students, and a commitment towards our vision of bringing jazz education to everybody regardless of time, distance, or any other boundary.
The most awesome part about all this is you! Your decision is to join us on our jazz journey is the greatest honor we could ever achieve. Without you, we would not have been able to share our love for this great art form. Thank you for your continued support.
You mean everything to us! And we look forward to sharing an incredible list of new resources in 2018 too.
The Top 7 Free Jazz Piano Lessons of 2017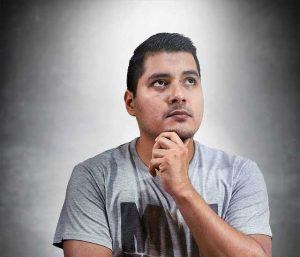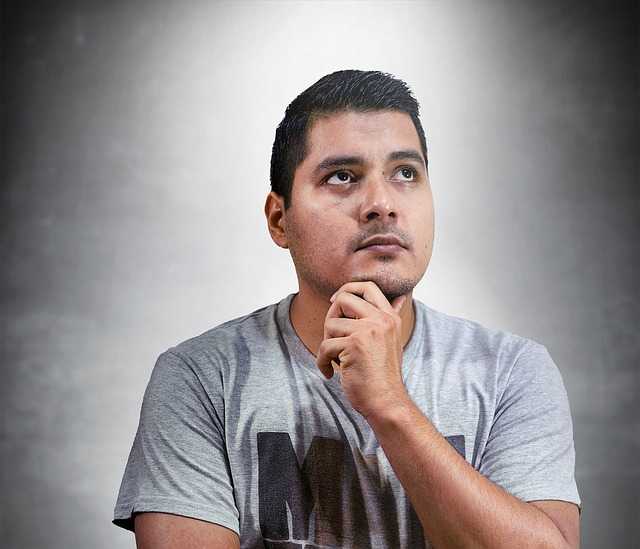 Ok, now that we've had a chance to share our gratitude I want to continue a yearly tradition we've started on FJL.
Every year around this time we go back and look at the web site analytics for the year and see how we did.
So, I thought it would be fun and useful to share a list of the most popular jazz piano tutorials that were published on this site in 2017.
These are the 2017 lessons that students spent the most time studying according to web traffic stats.
So, lets get right into it! Here's a list of the 7 most popular jazz piano lessons that were published on here in 2017. Enjoy!
Tension in Music: How to Make Simple Chords Exciting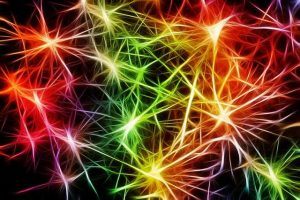 Do you want to add excitement to your playing? Here's one excellent lesson that will help you achieve just that.
This lesson features some exciting tips that the touring pros use to create a sensation of tension and release in their music.
By learning how to transform bland chords into more exciting chords you can take your listeners on a journey.
You can check out and learn how to add tension in music right here.
Chromatic Notes & Pentatonic Mastery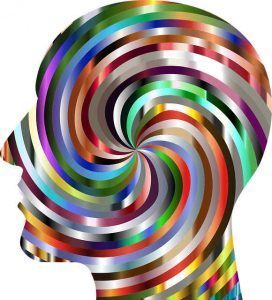 If you feel like your scales and lines are becoming a little bit too obvious or boring even, we have a solution that you can work out below.
In this lesson, you can revolutionize the way you improvise through mastering the use of the pentatonic scale and adding chromatic notes in the right places.
Learn how to effectively add chromatic notes to your playing. Check out the chromatic notes and mastery lesson right here.
Quartal Harmony: 9 Killer Concepts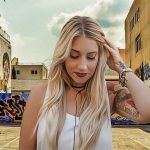 If you're looking for an incredible way to make your chords and improvisations sound really modern and hip, then you need to use quartal chord voicings.
This is a technique made famous in the jazz world by McCoy Tyler but it's become so popular that almost everybody has a bit of it in their playing these days too.
 Do you want to add quartal harmony in your playing too?
Well, then, it's time todig deep with these 9 killer concepts in quartal harmony.
Emotional Chords: How to Tell Stories with Chords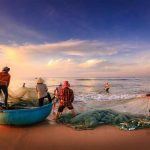 Do you want to connect with your listeners on a really deep and emotional level? Do you want to be able to bring listeners a sense of happiness, peace, sadness, joy, or calm. when you play?
The right chords at the right time has the power to do that. Check out this emotional chords tutorial to learn how to gain control over this incredibly powerful musical technique.
3 Blues Improvisation Ideas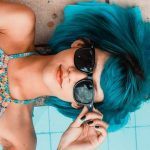 Improvisation is an opportunity to help you speak your musical mind, and the blues can give you such a great avenue for that. 
If you're wondering if you can do something more with your own blues improvisation, here are 3 amazing blues improvisation ideas for you to check out.
Piano Run – Learn This Amazing Sounding Lick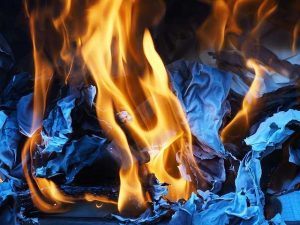 Do you want to learn how to play fast piano runs? Do you want better piano technique?
If you really want to make your listeners stand in awe of your piano playing prowess, you got to learn how to do a piano run the right way.
We wanted to get you started and help you fingers begin to play faster.
So, here's a piano run that will send your fingers flying across the keyboard.
Jazz Improvisation: The 12-Step Method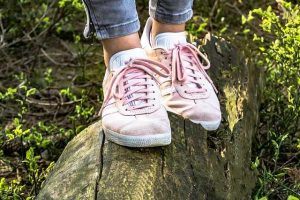 For many, improvisation is a mysterious process.
I know that most have asked the question, "How can I improvise really well?" How can you unlock the wealth of ideas inside your musical mind?
Fret and wonder no more. We created a 12 step lesson that shows you how to build up your jazz improvisation chops.
Check out the 12 step method for jazz improvisation right here.
We said we had seven, right? Well, in the spirit of the coming year 2018, we have a bonus for you:
Easy Blues Piano Block Chords Mini Tutorial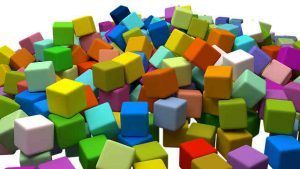 Studying the blues definitely makes you a better musician in any field. That's why we created a cool tutorial that shows you how to play some easy blues piano chords.
These chords can be used in blues, jazz, and even rock. You'll hear masters like Count Basie, Ray Charles, and others use these in their playing. They're easy to play too.
Check out this easy blues piano block chords mini tutorial right here.
What's Coming Up in 2018?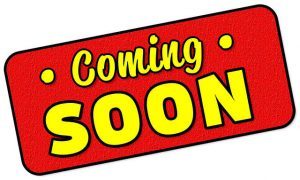 If you enjoyed our course offerings this year, wait until you see what we have in store for you in 2018.
I'm excited to announce we're going to releasing a brand new program in the fall of 2018 that features the most famous jazz/blues pianist of all time.
He's the type of talent who's playing transcends almost all musical genres.
We've had requests for a course on this special talent for a long time. So, we're excited to release the program. Stay tuned for more details on this epic brand new course.
We'll also constantly adding new songs, new licks, new chords, new sheet music, new books, and new features to inside our Premium Membership program.
As always, we'll be posting lots of free blog tips and helpful video posts that will help you grow in the musician you want to be in 2018 too.
You Truly Are An Amazing Group of Students!
Once again I want to thank you for allowing us to share my love of jazz with you, and for trusting us to guide you towards building your skills as a jazz musician.
We truly couldn't do what I do on a day-to-day basis if it wasn't for the love and support we receive from the community here.
Have a wonderful holiday season! Stay safe, make lots of great music, and have fun.
Sincerely,
Steve, Mark, and the rest of the FJL team.
P.S. We'll be releasing some great new lessons in January.
We'll be posting them soon. Keep checking the site.