How To Practice Jazz For Long Term Growth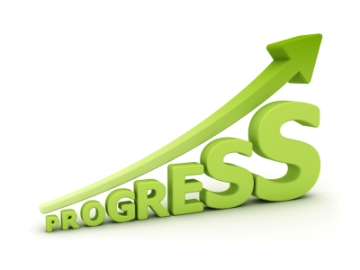 One of the most common questions I get from my beginning and intermediate jazz students is, "How do I practice jazz successfully?"  
Or, in other words, "How do I practice so I'm consistently moving in the right direction and not wasting my freakin' time??"
There are hundreds (maybe even thousands) of directions you can go on any given day inside the practice room.
The amount of material it seems you have to digest to be a good jazz musician can seem unbelievably overwhelming.
You read one book and it says you should practice your scales for an hour every day.
Another person you meet says you should only transcribe and work on your ears and don't bother with technique study.
Some guy on a forum insists that the only way to get good is learn every solo from Charlie Parker's Omnibook.
The Search For Simplicity
So, how do you simplify the abundance of information?  How can you come up with a long term game plan for your practice that will get you the musical results you desire?
I've spend alot (maybe too much) time in the last few years researching what many of the great jazz piano players did in their practice routines.
Of course I was interested in the individual exercises each musician did but even more so I was interested in the common elements they all seemed to practice.  
Musicians like Bill Evans, Chick Corea, Barry Harris, and Oscar Peterson all had/have their unique sound.  Yet, they still all seemed to study many of the same core elements of jazz music.
By understanding what these core elements are you'll have a much clearer path for your own practice.
So, I'd like to share with you 5 of the common elements these jazz greats seemed to make a part of their practice routine. 
The 5 Elements
1. Learning Tunes
They all had/have an incredible amount of repertoire under their belt.  How do we know this?  The sheer amount of  tunes these greats had/have recorded. Here's an article on jazz standard tune learning.
The takeaway of course here is that spending time learning tunes is clearly very important.
2. Transcription 
They all respected the tradition and the jazz vocabulary that came before them.  They all studied and transcribed the music that came before them.
For example: Barry Harris (although not an inventor of bebop) has an almost encyclopedic knowledge of the bebop vocabulary.
Bill Evans was thoroughly grounded in bebop, modal playing, and impressionistic classical music.
3. Technical Development 
They all had high degrees of technical proficiency and continued to develop their chops as their careers progressed (with Oscar Peterson probably being the one with the most emphasis on this.  Very few pianists could burn like Oscar).
None the less, every one of these guys could play and swing their #$$es off from slow ballads to burning up tempo tunes.
4. Vocabulary Learning (Lick Learning) 
Ever notice how Barry Harris can sound so much like Bud Powell and Thelonius Monk at times?  Why is this?  He's studied a ton of their amazing vocabulary.
As an example, take a listen to Barry playing Monk:
Why do the piano runs Oscar Peterson played in early in career sound so much like Art Tatum?  He learned many of Tatum's virtuosic runs!
Why does Chick Corea at times sound harmonically like Bill Evans?  He's studied Bill's incredible sense of harmony and inner voice motion.
As an example, take a listen to Chick sounding awesome on Bill's classic Waltz For Debby:
httpv://www.youtube.com/watch?v=aH0N6f2TqYg
(Need some help learning licks?  Check out these lessons Barry Harris Lick, Turnaround Lick, Bud Powell Influenced Lick, Minor ii-V-i Lick, or this Bebop Lick
If you prefer a more detailed and in depth course on improvisation there is also the Jazz Masters Method DVD as well.
5. Chord Voicings & Jazz Harmony
When you listen to masters like Chick Corea, Keith Jarrett, Brad Mehldau, Bill Evans,  Thelonious Monk and Bill Evans play. it's quite obvious they've spent a ton of time exploring jazz harmony.
That's why taking a little bit of time everyday to explore new voicings and to apply them to tunes can pay countless dividends.
For example, take a listen to some of the gorgeous harmony Chick Corea uses in this piano improvisation:
or listen to Bill Evans play on Here's That Rainy Day:
Need help learning new voicings and learning tunes quickly?
There's hours and hours of videos inside the Premium Jazz Lessons Membership Course to guide you through in a step by step way.
Model The Masters
Even though each musician found their own way to artistic excellence they all seemed to explore and study these 5 common elements in their own music.
I try to fill in my own source material inside my practice sessions but I always keep these 5 elements in mind for my long term jazz growth.
What have you benefited the most from in your practice routine? Please leave a comment below and let me know!