Bill Evans Jazz Chords Lesson and Video
If you love the sound of rich jazz chords then you'll love this free jazz piano lesson.
So, in today's free jazz piano lesson video I'm going to be teaching you guys how to play some really sweet Bill Evans chords.  (Notation of chords below the video).
Bill Evans was truly a harmonic genius. Whenever I want to learn some new chord stuff I tend to turn to Bill Evans for inspiration.
This really is a  study in some amazing inner voice motion within a II-V-I chord progression in this lesson.
If you're looking for a way to get more texture out of your spread voicings this will be the lesson for you.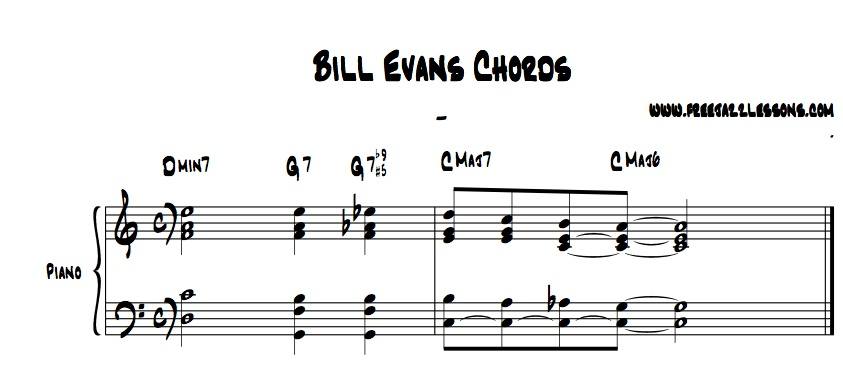 For more information on Bill Evan's playing style I encourage you to also check out this Bill Evans lick.  As many of you know Bill became famous by playing in Miles Davis band.  You can also check out another famous lick lesson from another alumni of Miles band Red Garland lick.
If you enjoyed this free jazz piano lesson please be sure to sign up for the mailing list or leave a comment below.
[custom_author=Steve Nixon]