Learn Piano: The 7 Most Popular Lessons on FJL in 2015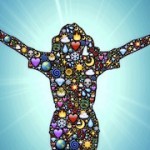 It's that special time of year again! Welcome to the 3rd annual list of the 7 most popular free piano lessons of the year.
This year was quite a special one. We saw record growth in so many ways:
What We've Been Up To In 2015
I started this site in 2012. I started by throwing a couple of my favorite licks online. I didn't know if a single person would watch them.
They were fun to play and teach so figured what they heck! 🙂
The creation process was fun for me. So, I kept creating new videos and lessons. The more I did it the more musicians I started hearing from.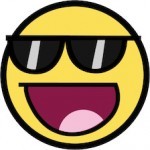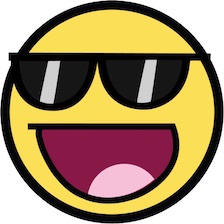 Fast forward 3 years later…and the fact that over 2,000 visitors come to the site each day and we get to share music with people in over 120 countries every year is beyond my wildest dreams.

Here are some cool stats:
Over 520,000 unique visitors came to the site this year to hang out and learn jazz piano.
The # of students inside our Elite Premium Membership Jazz Piano Training Course 

has increased by over 56%. 

We filmed and created 2 brand new exciting DVD programs that will be released in 2016.
Plus, this year we brought on several new staff members. Many of which will be playing an integral role in your online piano lessons in 2016.
So, I'd like to thank everybody for allowing us to share our vision and dream with you! We couldn't create the type of special jazz tutorials and resources we do without you! Thank you. Thank you. Thank you!
The Top 7 Free Jazz Piano Lessons Of 2015
Ok, now that I got a chance to share my gratitude I want to continue a yearly tradition I've started on FJL.
Every year around this time I go back and look at the web site analytics for the year and see how we did.
So, I thought it would be fun and useful to share a list of the most popular jazz piano tutorials that were published on this site in 2015.
I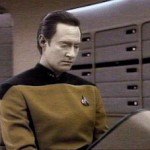 t's a pretty cool feature and the inner "web geek" inside is always intrigued by the numbers.
So, lets get right into it! Here's a list of the 7 most popular jazz piano lessons that were published on here in 2015. Enjoy!
1. How To Build Better Piano Practice Habits
This one was really fun to create. If you want to learn an easy piano practice technique I use to stay motivated then check this article out.
Apparently many people found this lesson helpful. There are currently over 152 comments on this article.
We talk about a technique I learned from Jerry Seinfeld. It's fun and easy to understand. Check out the piano practice article right here.
2. Improve Your Jazz Theory Skills
One of the best things you can do to start building your jazz theory skills is to master the ii V I chord progression.
So, I created a lesson that shows you how to build the chords inside this famous chord progression.
If you're new to jazz piano check out this beginner jazz theory lesson right here.
3. Jazz Transposition Cheat Sheet
Speaking of the ii V I chord progression…it's helpful to be able to play this chord progression in all 12 keys. This is because this chord progression is featured in thousands of different tunes.
So, I created a handy list that you can use to practice and learn this chord progression in all 12 keys. Check out the chord progression cheat sheet right here
4. How To Learn Piano From A Grammy Nominee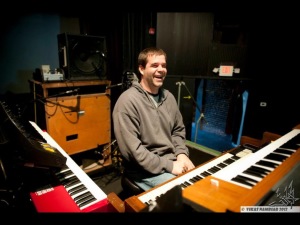 We added an exciting new feature to the Premium Membership Course. Our Premium Membership students can now study privately with our Grammy Nominated jazz piano teacher Matt Slocum.
Yes, we all have music degrees here at FJL.  More importantly though, is that we all have major touring and studio experience.
You see, one of the big secrets for getting really great at anything (yoga, painting, jazz piano, cooking, etc.) is to learn from people from who do that activity on a world class level.
We take everything we've learned from the thousands of gigs and tours we've played and share them with our students.
That's what sets this site apart from any other site.
So, in January we did a free interview with our Grammy Nominated Premium Membership coach Matt Slocum. He dropped an incredible amount of 'jazz piano knowledge bombs' on all kinds of topics in the interview.
Technique, practicing, scales, who to learn from, and much more. Check out the interview with Matt right here.
5. What I Learned From Playing Over 1500 Gigs
Speaking of sharing all my playing strategies with my students….this year I celebrated my 15th year as a full time musician.
So, I create an article where I share 10 important tips I wish I knew before I started my music career. You can check out the professional musician tips right here.
6. Jazz Improvisation Shapes
To celebrate the launch of my Jazz Platinum Players Program I created a lesson where I show you some very useful jazz improvisation shapes.
These are shapes that I use all the time when I'm improvising over tunes. I also introduce students to the concept of 'vertical playing'. Many great bebop pianists use this approach to improvisation.
Check out this lesson on jazz improvisation right here.
7. A Cool Jazz Harmony Trick
I love reharmonizing chord progressions. To also celebrate the launch of Platinum Players I created a lesson where I show you how to reharmonizes the #1 jazz piano chord progression.
This is a cool move that you'll hear a lot of players like Chick Corea, Herbie Hancock, and Kenny Barron use.  I even show you how to use it in context of the tune Blue Bossa.
Check out this cool move you can do with jazz harmony right here.
What's Coming In 2016?
If you enjoyed the lessons I created in 2015 wait till you see what's in store in 2016!
We've got 3 brand new courses we'll be releasing in 2016.
In fact, in the spring we'll be releasing an amazing new blues piano course taught by Greg Allman's keyboard player.
(He covers so much in this course it's mind blowing).
2. We'll be releasing 2 more 'secret' and exciting jazz piano courses.
I've had requests for these courses for years now. Needless to say I can't wait to release them!
3. I'm super excited to announced that I'll be starting a very unique private jazz coaching program this year.
I'll be working 1:1 with students through an amazing program that I've developed.
I'll reveal more soon. Stay tuned!
As always, we'll be posting lots of free blog tips and helpful video posts that will help you grow in the musician you want to be in 2016 too.
You Are An Amazing Group Of Students!
Once again I want to thank you for putting your trust in me and allowing me to share my love for jazz with you.
I truly couldn't do what I do on a day to day basis if it wasn't for the love and support I receive from the community here.
Have a wonderful holiday season! Stay safe and make lots of great music.
Sincerely,
Steve Nixon
P.S. I'll be releasing some great new lessons in January.
I'll be posting them soon. Keep checking the site.