Piano Practice: A Weird Trick You Can Use To Get More Practice In
Are you struggling to find time for your piano practice?
Do you wish you could find a way to motivate yourself to practice piano more than you do now?
Well, in the video below I share with you a cool technique that I just learned that will help you do just that!
This technique will help you automatically 'trigger' more time at the piano. It's crazy how effective this has been for me! I think once you learn it you'll be able to use it to build some incredible piano practice habits.
Piano Practice Motivation Video
I Created This Video To Save You Time
In the video above I reveal a cool trick I just learned called 'the trigger'. I learned this trick from the book The Power Of Habit by Charles Duhigg.
Charles is a master habits builder and a true scientist in terms of figuring out how to build good habits.
The book was great (although it was very long!). It took me 2 days to read. You of course are welcome to read it yourself if you want.
But, I want to save you some time.
So, I took one of my favorite techniques that I learned in the book and taught you how to use it to deepen your own piano practice skills.
How Good Habits Can Unlock Great Piano Practice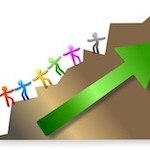 A lot of people make a real critical mistake when they practice piano. They'll get temporarily motivated and practice real hard for a week or 2.
Then, they'll burn themselves out and not touch the instrument for a week or 2.
They repeat this cycle over and over and wonder why they're not getting the results out of their practice that they want.
The reality, is that in piano practice consistency is king.
So, it's actually better to put in 30 minutes a day 7 days a week than to put in 2 hours a day for a week and then miss a bunch of days next week.
Our brains learn best through consistent repetition.
If there is too much space between practice sessions it's harder for our brains and hands to really make the progress we crave.
That's why I created the video above. I want to teach you how to 'hack' your brain and build the habit of putting in that daily practice.
More Piano Practice Resources
Want to learn more great jazz and piano practice techniques?
Are you sick and tired of wasting time and not getting enough out of your practice?
Well, I've actually written a book where I reveal tons more of my best jazz piano practice concepts.
This special guide will teach you my 12 point action plan for getting maximum results every time you sit down at the piano.
Discover the practice techniques that most players waste years of time trying to discover on their own.
You can actually get a copy of it for free.
For a limited time I'm including it as a special bonus as part of my Premium Jazz Lessons Elite Membership Course.
You can learn more about the program and get access to this special book for free here —> https://www.freejazzlessons.com/premium.
Happy practicing and I truly hope it helps you make some incredible music.
I believe in your power and talent as a musician! If I can do it you can too!