4 Piano Improvisation Shapes You Need To Know
Are you struggling with you piano improvisation? Do you find yourself quickly running out of ideas when your soloing?
In this free piano improvisation video lesson, I'm going to teach you how to start using a cool improvisation technique called 'vertical playing'.
This chordal based approach to improv will add all kinds of new possibilities into your soloing.
If you're only using a scale based approach to your piano improvisation then this will be a perfect tool to add into your improv toolkit.
It will get you out of the rut of only running up and down scales while you solo.
How To Expand Your Piano Improvisation Skills & More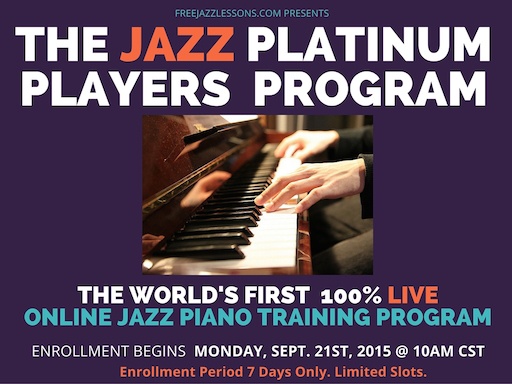 As many of you know, I'm launching a very special 100% LIVE online jazz piano training program on Monday, Sept 21st, 2015 at 10am CST. (Next week!)
Inside the program, I'll be working closely with 50 dedicated students and helping them achieve their most important jazz piano goals in the coming months. 
This will be a very powerful training program & my most extensive program to date.
We're still 6 days away from the release of "The Jazz Platinum Players Program."
So, I wanted to create this video to give you some things to learn and practice in the meantime.
The 4 Piano Improvisation Shapes Video
To get started learning this improvisation shapes take a few minutes and watch the video above.
Remember, the best way to learn jazz piano is to watch and listen. So, inside the video I'll show you how to play these 4 shapes. Plus, I'll even demonstrate several licks using the 4 shapes.
This will give you a good idea of how the different shapes look and sound.
How My Passion For Improvisation Will Help You
I've spent years transcribing the playing of many of my favorite players (Charlie Parker, Barry Harris, Bud Powell, Bill Evans, Chick Corea, etc.)
Piano improvisation is a passion of mine and it's what drew me toward exploring jazz piano many years ago. Once I started learning I was hooked!
So, I'm thrilled that we'll be spending an entire month on improvisation techniques inside The Jazz Platinum Players Program (among a HUGE list of other topics).
Here's a small list of topics we'll explore in this program:

What You'll Experience LIVE In This Special Online Jazz Training Program
[bullet_block style="size-16″ small_icon="1.png" width="" alignment="center"]
16 Weekly Live Training Sessions Where You Ask Me Questions LIVE.
LIVE Personal Feedback From Me. (Yes! I'll be personally reviewing performances & giving you the direct solution you need to help you bring your playing to the next level.)
"Ultimate Jazz Scales Secrets" Masterclass.
Jazz Improv Secrets Webinars.
"The Jazz Theory Fast Track Method."
Jazz Comping Secrets Of The Masters" Training Module.
The Famous Chord Voicings Training Module" (Featuring chords made famous by Oscar Peterson, Bill Evans, Chick Corea, Bud Powell, Wynton Kelly, Thelonious Monk, and more.)
My Method For Learning Music 500% Faster (Maximize Your Time!)
"Solo Piano Arranging Secrets."
"How To Transform A Basic Fake Book Chart Into A Sizzling Pro Jazz Arrangement."
"How To Jazzify Any Popular Song" Training Webinar.
Essential Drum & Bass Jam Tracks.
Awesome Practice Accountability & Motivation Techniques.
Plus, You'll Be Part Of An Amazing Insider Community Of Committed Jazz Students Who Will Motivate & Inspire You.
And So Much More….
[/bullet_block]
Needless to say, It's going to be BIG and a complete game changer for many of you ready to get to the next level.
Very Important Platinum Players Sign Up Details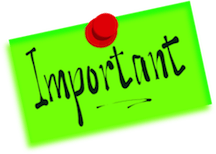 Please note: In order to deliver maximum value, we're only going to have room for 50 students inside the program.
Registration will open for the program on Monday Sept. 21st, 2015 at 10am CST.
We're only keeping the registration period open for 1 week in order to keep the class sizes small.
It will undoubtedly sell out very quickly. So, I encourage you to register early in the week if you want to be guaranteed a seat.
I will have links to the registration page all over the site on Monday morning. If you're on the FJL email list I'll even send you a private link right to your inbox.
How I Like To Celebrate A Product Launch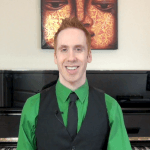 It is truly and honor to be able share music with so many people around the world. It's a privilege that I don't take lightly.
So, every time I release a brand new product I also like to release some free lessons as a way of thanking you for your continued support!
For example, last week I released a video where I teach you some cool jazz chord progression tricks. You can check out the chord progression video here.
The week before I filmed a mini lesson on jazz comping. There are some great voicings in that one. You can check out the jazz comping video right here.
As per usual, my goal is to make even my free sample lessons better than anyone else's paid products.
I'm even going to release a brand new mini lesson a few days from now too.
Just my way of thanking the community. So, stay tuned and watch the site. In the meantime, get started exploring today's jazz improvisation video. It will give you some cool ideas to add into your playing.
Enjoy and see you again in a few days!

P.S. Do you have questions about today's video or "The Jazz Platinum Players Program"? Please leave a comment below. I read all comments and I'm happy to help.