How To Organize Your Chord Practice
Are you searching for an easy way to organize your chord practice? You've come to the right place.
In this lesson you'll find a free sample from my beginner jazz piano course, "The Zero To Jazz Piano Hero Program" (Free sample video tutorial below)
Update: The Zero To Jazz Piano Hero Program has been released! You can grab your copy by clicking right here
How I Went From A Total Jazz Beginner To World Touring Pro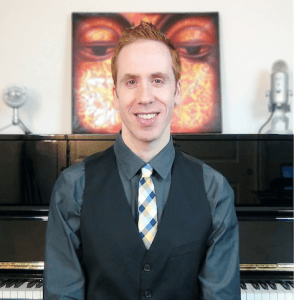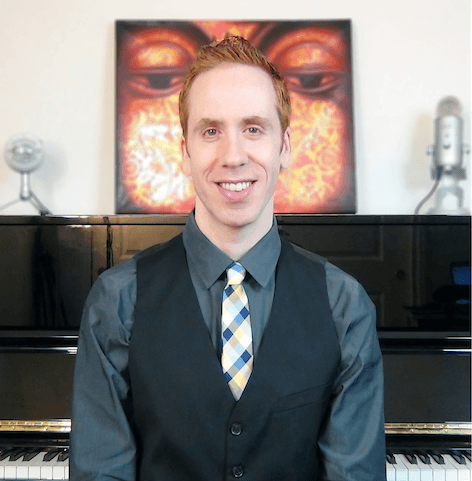 I wish I could say that I was an instant jazz piano success.
It sure would have been cool to say that when I was a toddler I was touring the world, playing bebop licks at 900 beats per minute, and playing 1,000 songs out of the fake book in all 12 keys.
But, that definitely was not the case! Just like everybody else I started on this jazz journey as a complete and total beginner.
Why Jazz Piano Beginners Struggle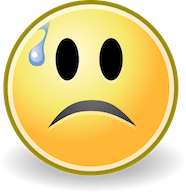 I remember the feeling of being a frustrated beginner like it was yesterday.
I loved the amazing sounding chords, the infectious rhythms, the beautiful songs, and the spirit of jazz. I desperately wanted to play this style.
So, like most beginners I sought solutions but 99% of the 'jazz gurus' and programs out there assumed I  already had a ton of jazz skills.
They left out critical training secrets that are vital to the success of jazz newbies.
Even My Dog Grew Tired Of Me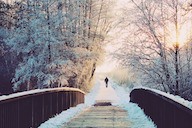 Everything felt so complicated and I felt like I was spinning my wheels.
So, like most beginners I was forced to go it alone. And I literally spent years of my life sitting in the practice room.
I experienced tons of trial and error, and many sleepless nights.
The whole time I promised that once I got my playing together that I'd document my discoveries.
I wanted to make sure other new jazz pianists wouldn't have to spend years of their life searching like I did.
My Jazz Piano Journey Toward Success
After many years I eventually figured it out. I made some breakthrough discoveries and I went on to do some very cool things with music.
Over 1700 gigs in 14 years
Touring internationally (14 different countries in 2 years)
Appearing on TV (NBC, ABC, & WGN)
Playing on radio (NPR & WLUP)
Even playing with Grammy Award Winners (Buddy Guy, Koko Taylor, etc.)
How Thousands Of Students Helped To Create A Movement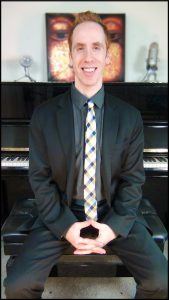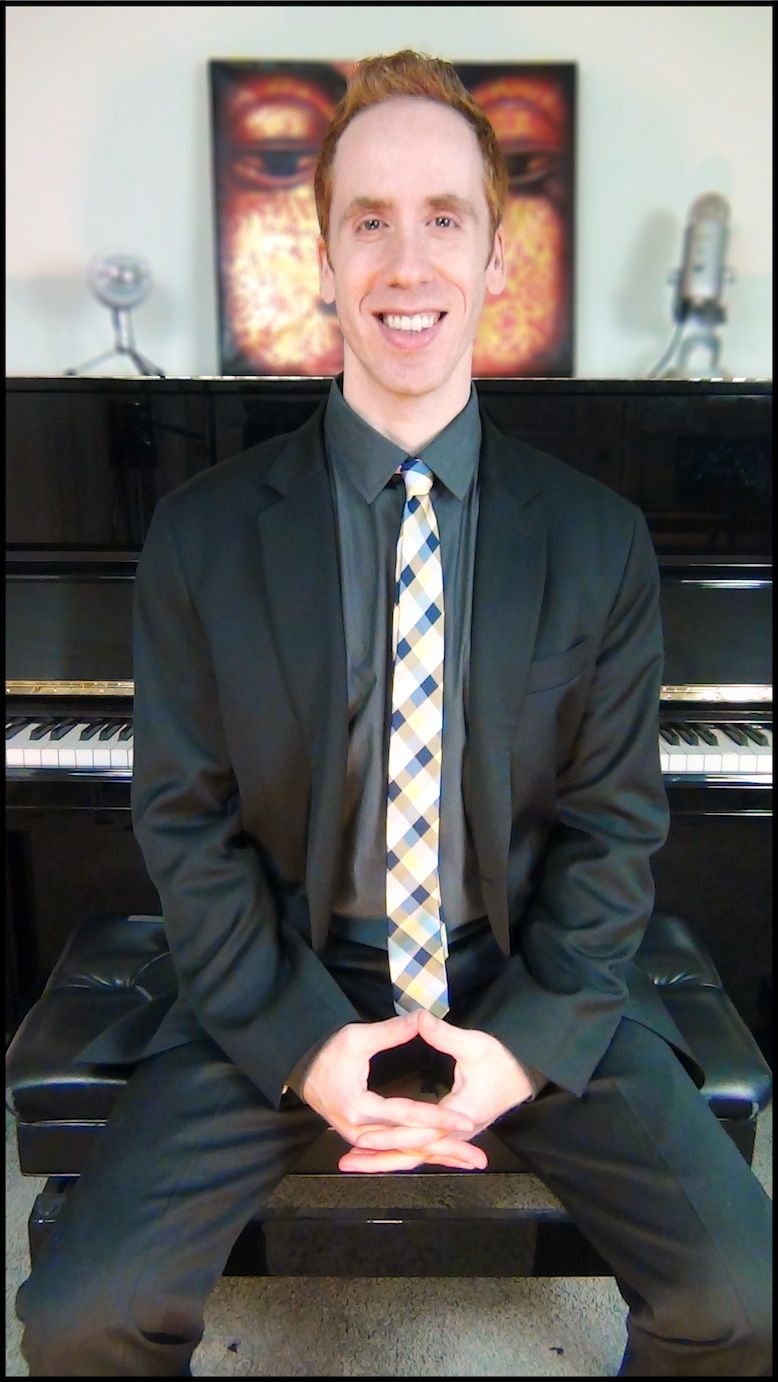 I even started a jazz piano education website that has gone on to become the largest jazz piano site in the world with over 60,000 students coming to learn each month.
As the ring leader of this amazing jazz community, I've received thousands of emails from beginner jazz piano students over the years.
You've told me about your pain, your frustrations, and challenges you've had trying to learn jazz.
And you've told me that many of the programs, books, and 'jazz gurus' out there assume you have a ton of jazz skills already.
And this has frustrated the heck out of you! And that's not the best way for you to learn. Trust me I understand because I was there myself.
I'll Help You Find Your Jazz Piano Success
Looking back 20 years later I realize that most of the 'jazz gurus'  made everything a lot more complicated than it needed to be.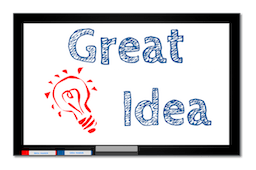 So, I set out to create a brand new solution for jazz piano beginners.
Something that would streamline all those discoveries from my years in the practice room into a simple step by step solution for jazz beginners.
A clear method that will take you from zero to playing the best chords and songs you love in 30-60 days.
So, I created a brand new 2 DVD program to help beginner jazz piano students achieve massive jazz piano success.
What's In The Zero To Jazz Piano Hero 2 DVD Set?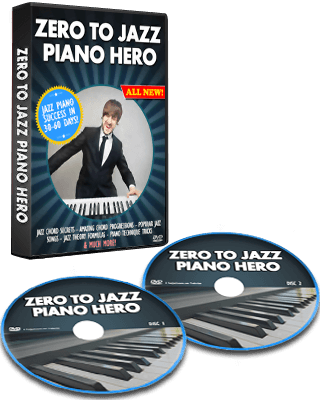 We're now approx. 2 weeks away from the release of this special 2 DVD set.
I've received a tons of questions about the program so here's some of the amazing things you'll learn in this special program.
Here's What You'll Get Access To Inside The DVDs
Over 4 Hours Of Beginner Jazz Piano Secrets Filmed In HD.
Sheet Music For Every Chord, Chord Progression, & Song Inside The Program.
Step By Step Method To Go From Zero To Playing Songs You Love In 30-60 Days.
Unlock Amazing Chord Progression Formulas That You'll Find In Hundreds Of Classic Jazz Songs.
Helpful Text On Screen For Those Who Like To Learn More By Ear.
Piano Technique Secrets To Get Your Fingers Flying Across The Keyboard With Ease.
Unlock Cool Scale Secrets That You Can Use To Build Any Chord In Any Key.
Chords Mastery Secrets That Only My Best Students Have Learned (Until Now That Is!)
Pro Jazz Jam Tracks & MIDI Files So Practicing Will Be More Fun & Easy.
Simple Fingering Tricks That Will Help You Build Incredible Muscle Memory & Speed.
The 4 "Power Practice Shapes" That Will Increase The Efficiency Of Your Practice Over 500%.
A Powerful Collection Of Brand New Piano Bonuses To Explore.
And So Much More…
I Have Even More Exciting News!
I have a long history of live performance and DVD releases. So, I come from the school of thought that a DVD release should be like a party!
Music is about connecting with people and sharing love. It's a way to share, bond and celebrate the human spirit.
So, just like my live gigs, I like to bring a celebration feel to my product launches.
That's why I'm thrilled to announce we're also including 5 amazing piano bonuses with this product. These are all brand new and never been released before content. I think you will love them!
You can check out the whole course and bonuses here.
Here's The Free Jazz Chord Practice Tips Video
We're still 2 weeks away from the release, but I wanted to give you a sample of the program right away so you could start practicing and learning right now.
Inside this video you'll learn how to organize your chord practice using a technique called "The 4 Power Practice Shapes."
You'll also get a taste what I call "group 1 keys".  I call these group 1 chords because these chords are in over 50% of the top 100 jazz standards of all time!
And when you can execute the most popular chords right away everything in music gets easier.
So, it's one of the many powerful chord formulas we go over in the program to help you streamline your learning.
The chords we learn in today's lesson are:
Dm7(5b), G7, Cm7
Gm7(b5), C7, Fm7
Am7(b5), D7, Gm7
We also talk about a really cool way to spice up minor chords by just changing 1 note.
By the way, the chords and progressions in this video and tons of other ones are all notated inside the special sheet music collection that comes with the DVD. We also use them later inside real songs.
What's You'll Learn Next Week
Next week I got another free sample jazz piano video to share with you.
I'm going to show you 2 amazing jazz rhythm techniques that you can use to spice up boring melodies and to decorate simple chords.
These are techniques you'll hear all the best jazz pianists use.
Stay tuned and watch the site for the next free sample release. If you're on the FJL email list we'll send the link to the video right to your inbox.
If you have questions about today's jazz chord practice tutorial sample, the DVD, or anything else please leave a comment below. I read every comment and I'm always happy to help!
Posted in
Approach Patterns
,
Approaches to Soloing
,
Blues Piano
,
Bruce Hornsby Lessons
,
Chord Lessons
,
Developing Your Sound
,
Improvisation
,
Jazz 101
,
Jazz Articles
,
Jazz Blog
,
Jazz Licks
,
Jazz Piano Lessons
,
Left Hand Voicings
,
Masters of Jazz
,
Musician Interviews
,
Rhythm & Phrasing
,
Shell Voicings
,
Solo Analysis
,
Spread Voicings
,
Standards
,
Time Feel & Groove
,
Transcriptions
,
Two Handed Comping