Solo Piano Benefits: How Solo Piano Gigs Can Pay The Rent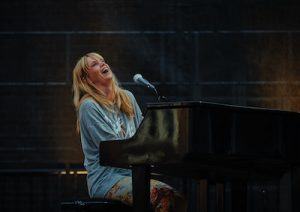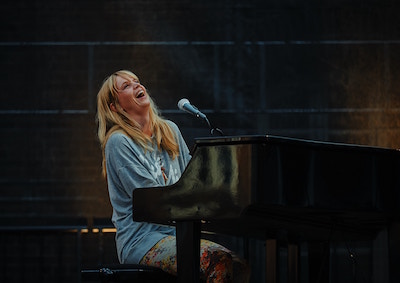 Would you like to discover how to obtain solo piano benefits? You're in the right place.
In the video below, Steve shares a very interesting story. It's about how a career as a solo pianist helped him pay the rent and tour the world.
Steve's story will inspire you to move from a dull day job to an exciting musical career.
Take 6 minutes and watch the video below. Steve will share insights into solo piano gigs for you:
Solo Piano Benefits Video
Solo Piano Benefits 101: What To Expect In A Solo Piano Career
Let's now talk about some benefits of being a solo jazz pianist:
Unrestricted artistic expression/creative freedom – You can easily put your spin on any tune in your repertoire and entertain your audience in your own way.
Complete performance control – You will be in complete charge of your performance. There is no need to follow the lead of a bandleader, drummer, or other musicians (since they wouldn't be there in the first place).
Opportunities to travel – As your career takes off, you can get opportunities to play in various venues around the globe.
Opportunities to try out different pianos – You get to try out different pianos in different places. You'll discover how different pianos sound and feel like. This is because of no. 5.
Gear is usually provided – In most cases, a piano or a keyboard will be provided for you because (unless you're someone like Herbie Hancock or Keith Emerson) it's impractical to travel with your own piano for every gig.
Undivided pay – You receive the entire sum of the talent fee. There's no need to split the fee with anyone else.
In the next few sections, discover how you can experience these solo piano benefits.
5 Tips To Obtain Solo Piano Benefits
Now that you've taken a few minutes to watch the video above, let's go further into things you can do to get solo piano benefits.
1. How To Prepare A Set List For Solo Piano Gigs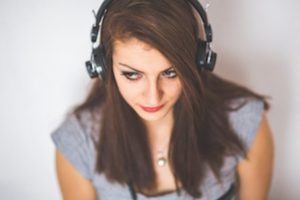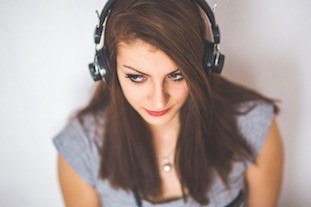 If you want to reap solo piano benefits, you need a set list that works for any gig.
You can start by identifying the songs you love to play. Put those songs on your list.
After that, include some of the best-loved jazz standards like On Green Dolphin Street, All The Things You Are, and Autumn Leaves.
You don't want to stop there. You need to bring in something fresh.
How do you incorporate freshness into your repertoire? Good question.
Part of the jazz tradition is rearranging pop songs into sophisticated jazz tunes.
Pick something current and popular and rearrange that into a jazz piece. Some tricks you can use include reharmonization as well as melodic and rhythmic variations.
If you have a few original tunes, you can throw them into your repertoire as well.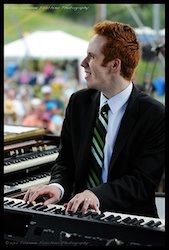 You should have about 8 to 15 tunes in your repertoire to start gigging.
If you need help to build the perfect set list, Steve and other world-class mentors are available to assist you.
You can get that personalized mentoring you need through our Jazz Inner Circle Program.
Book for a consultation meeting here.
Now that you've identified your tunes, how do you start learning and mastering them?
We'll talk more about doing that in the next few sections.
2. How Studying Jazz Masters Can Lead To Solo Piano Benefits

To sound good during gigs, you need to study and learn what already works.
The best way to do that is to listen and learn from the jazz masters.
To get started, grab a list of well-known jazz standards. Use a streaming service like Spotify and search for one of those tunes.
Chances are you'll get a bunch of recorded versions of those beloved standards. Check out the names of the artists who recorded that tune.
For example, I searched for "All The Things You Are". My search results revealed legends like McCoy Tyner, Tony Bennett, Ella Fitzgerald, and Bill Evans.
I listened for nuances such as melodic variation, rhythms, chord voicings, stylistic nuances, licks, etc.
I even went ahead and transcribed some of those things.
All that listening and transcribing can take up a lot of time. Sometimes you might not have enough time in a day to sit down, listen, and transcribe.
Maybe you're not confident enough to have the ears for such a big task. Even worse is that it's a pain to hit wrong notes in the process.

The good news is we've done a lot of the hard work for you. All you need to do now is check out the Jazz Masters Method.
The Jazz Masters Method is a simple system that you can use right now to learn pro-level jazz improvisation just like the masters.
We have extracted some of the techniques and licks that made the masters sound great over any tune.
Get instant access to the Jazz Masters Method here.
Now let's look into how you can learn songs 10 times faster than usual.
3. How To Learn Songs Fast To Get Awesome Gigs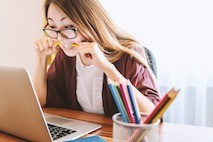 All of us are just pressed for time.
Let's face it. With everything going on in life, there can be a shortage of time for practice.
However, hope is not lost. There's one trick you need to know in order to learn songs fast.
The trick is all about recognizing patterns.
All songs follow patterns that work. Examples of patterns include chord progressions, rhythm, meter, line cliches, melodic ideas, scales, and form.
You can shorten your learning curve by as much as 75% if you are able to identify and play musical patterns.
Once you've mastered this trick, you can easily learn new songs fast.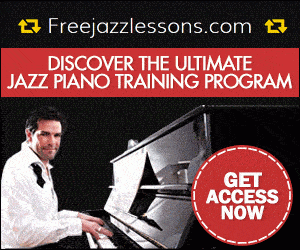 What's the fastest way to learn those patterns? One of the fastest ways to learn them is through the Premium Jazz Lessons Elite Membership program.
Premium Membership teaches you powerful jazz theory skills, patterns, and shortcuts that help you learn songs fast and easy.
Get instant access to Premium Jazz Lessons here.
4. How To Start Promoting Yourself To Get Gigs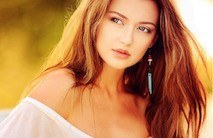 If you already have the skills and the repertoire, go out and let everybody know.
Look for opportunities to play gigs. It doesn't matter whether they are solo piano gigs or in a band.
Check out places like Facebook groups, Craigslist, and other similar sites.
Go visit various establishments and see if they need a solo pianist.
Set up a Facebook artist page and a YouTube channel to start promoting yourself as a musician. Post videos and other related content.
If people can see what you can do, you will always get opportunities to play at gigs and concerts. These are opportunities to earn money from doing what you love.
Many jazz pianists love solo piano gigs. They pay really well.
Landing the gig is only the beginning. If you want to keep getting calls, you need to do more.
Read more about it below.
5. How To Maintain Solid Relationships For Solo Piano Benefits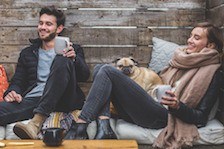 What's the difference between musicians who get steady gigs and those who can't?
Those who get steady gigs are reliable musicians.
To maintain those solo piano benefits, you need to show you are reliable.
First step: Be reliable by maintaining and upgrading your piano chops.
The only way to keep your chops is by practicing every day. Always make time for practice.
You need to have complete mastery of the songs you need to perform. You can only do this through a consistent and correct practice method.
If those who call you for gigs can see that you can do the job, you'll always be asked to play.
Second step: Always keep your commitments.
Be prepared for a gig and show up on time. Nobody likes a latecomer.
If you need to cancel, give at least a week's notice.
Always check your schedule to avoid double-booking. Double-booking means accepting gigs at two different venues that follow the exact schedule.
Double-booking is never a good idea.
To solve a double-booking issue, you have no choice but to cancel one gig to play at another one.
Organizers and venues absolutely hate last-minute cancellations. Canceling at the last minute will ruin your reputation.
Are You Still Wasting Time In The Practice Room?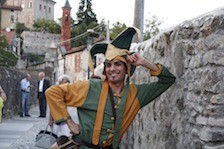 Are frustrated because you feel a need to do a million tasks during piano practice?
Do you wonder why your progress is slow?
You may have been spending a lot of time on piano exercise books.
You may have spent countless hours over various lessons and techniques, only to discover that you're not getting any better at solo jazz piano.
Guess what: We can help you get focused on skills that are guaranteed to help you become a competent solo jazz pianist.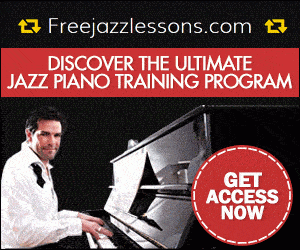 Our Premium Jazz Lessons Elite Membership program will help you learn jazz essentials to achieve those solo piano benefits and more.
Even if you only have a few minutes to practice each day or limited skills at the piano, Premium Membership will turn you into a confident jazz pianist in the fastest way possible.
Inside Premium Jazz Lessons Elite Membership, you'll discover:
How to play the most beautiful chords that top pros use to wow their listeners.
How to build powerful jazz theory skills and shortcuts that help you learn songs 10x faster.
Step by step formulas that you can plug in to build a big library of great sounding chords.
Get instant access to Premium Jazz Lessons Elite Membership here.
Enjoy learning how to achieve solo piano benefits. If you enjoyed this lesson or if you have anything else to add, please feel free to leave a comment below.
Keep playing. We're always here to help you become the musician of your dreams.