Hey you! I'm very excited to announce that our brand new DVD "The Breakthrough Blues Piano Method" has been released.
Today we're releasing the official trailer! Plus, to celebrate the launch we're giving you access to some free blues resources. Let's get started!
First, Check Out The Awesome DVD Trailer Here Now!
Now, here comes the even better part….
We've Done Something Amazing For This DVD Launch!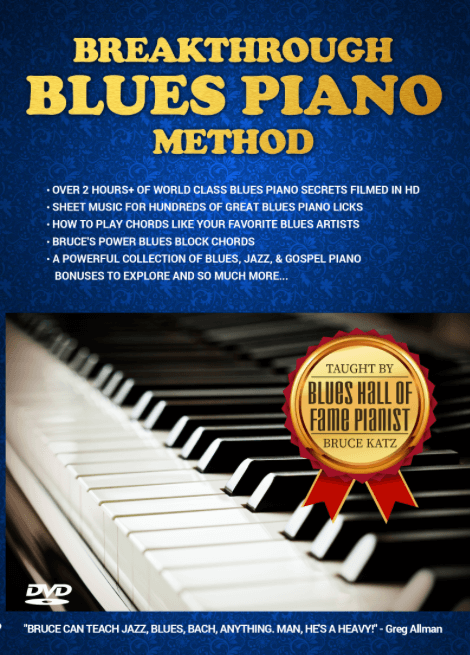 Bruce and I have played thousands of live gigs.
So, just like our live gigs, we like to bring a celebration feel to our product launches.
That's why I'm thrilled to announce we're doing something special for the for this DVD release.
Not only are you getting access to 2+ hours of amazing blues piano secrets but we're also including 5 awesome fast action piano bonuses with the program as well. 
Now, let's take this a step further….
Here Is A Recap Of The Free Blues Resources We've Released
Whenever I release a new product I like to send out free resources and sample videos. It's just my way of thanking the community for their amazing support.
In the last 3 weeks we've released some cool blues goodies. So, here's a compilation of them together for you to enjoy.
1. New Orleans Blues Piano Lick
Blues Hall Of Fame pianist Bruce Katz teaches you a new orleans blues piano lick. This one is a classic.
2. Sweet Chicago Blues Turnaround
The last 2 bars of blues and jazz tunes is called a turnaround. In this video I teach you one the most popular blues turnarounds. Check out the turnaround video and learn these awesome blues piano chords right here.
3. Blues Licks & Jazz Chords
This video is a fun one. I show you how one of my favorite blues licks works on traditional blues changes and jazz chords too. Explore this tasty blues lick right here.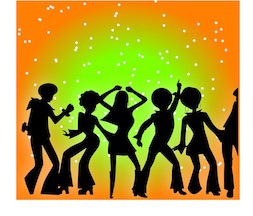 4. Make Blues Licks Bigger
Here's a free sample right from the "Breakthrough Blues Method DVD." In this excerpt, Bruce shows you how to take wimpy sounding licks and make them sound much bigger.
Learn how to make bigger sound blues piano licks right here.
5. Blues Chromatic Chords Shifts
Here's another free sample right from the "Breakthrough Blues Method DVD." Learn how to take jazzy blues piano chords and reinvent them with chromatic chords shifts. Super useful technique!
Now, we didn't stop there…
What Is The Breakthrough Blues Method?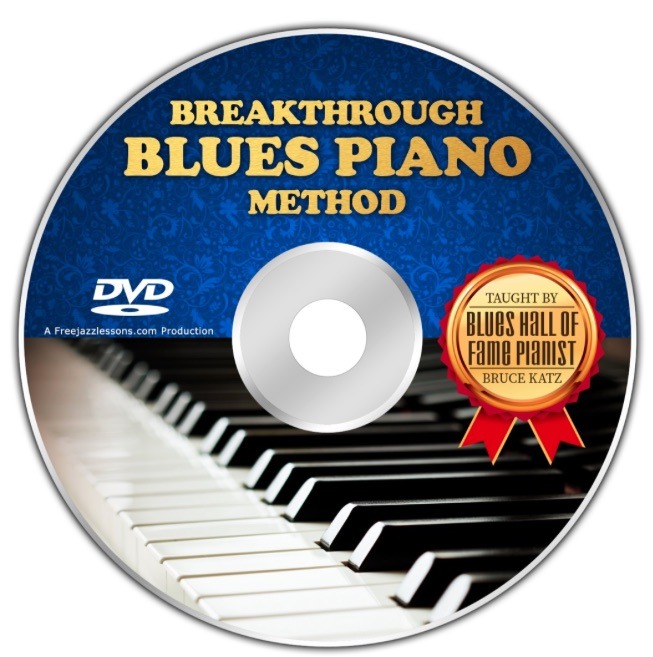 If you liked these free samples then you'll love the new DVD.
Blues Hall Of Fame pianist Bruce Katz and I partnered to create this revolutionary blues training program.
We jam packed this DVD with years of playing secrets.
What You'll Discover Inside The Program
Over 2 Hours+ Of World Class Blues Piano Secrets Filmed In HD.

Sheet Music For Hundreds Of Great Blues Piano Licks.
How To Play Chords Like Your Favorite Blues Artists.
How To Play Blues Chord Substitutions & Chords Progressions Like Ray Charles, Oscar Peterson, Gene Harris, & Other Greats Jazzy Blues Artists.
Helpful Text On Screen For Those Who Like To Learn More By Ear.
Learn How To Play Power Blues & Gospel Block Chords.
An Amazing Formula For Building 2 Handed Blues & Jazz Comping Chords.
How To Mix Soul Jazz Techniques Into Your Blues Playing.

Pro Blues Jam Tracks & 

MIDI Files So Practicing Will Be More Fun & Easy.

How To Play Songs Like Stormy Monday (using the exact chords Bruce played when he toured with the Allman Brothers.) and others.
A Powerful Collection Of Blues, Jazz, & Gospel Piano Bonuses To Explore

And So Much More…
To get access to the entire program just go right here —-> www.freejazzlessons.com/breakthroughblues
What's Coming Next For You?
Have tons of fun with these blues piano lessons and I can't wait to hear about your progress. See you on the other side!
Sincerely,
Steve Nixon
P.S. Yes, the DVD even comes with a downloadable book of hundreds of amazing blues piano licks that you can inject in your playing. Check out the whole program right here —> "The Breakthrough Blues Method DVD"