Super Blues, Jazz, & Gospel Piano Resources Collection
Hey you! We're celebrating the release of our brand new piano course "The Play Like Ray" 2 DVD set.
Today we're releasing the official trailer! Plus, I'm recapping the free blues, jazz, & gospel videos I've released in the last 4 weeks. Let's get started!
First, Check Out The Awesome DVD Trailer Here Now!
We've Done Something Amazing For This Course Launch!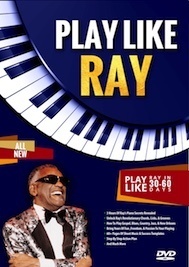 Bruce and I have played thousands of live gigs.
So, just like our live gigs, we like to bring a celebration feel to our product launches.
That's why I'm thrilled to announce we're doing something special for the for this 2 DVD set release
We're including a big collection of fantastic piano bonuses with the program. 
Update: "Play Like Ray" has been released.
Click here to grab a copy of this powerful Ray Charles piano course.
Your Recap Of The Free Piano Goodies We've Released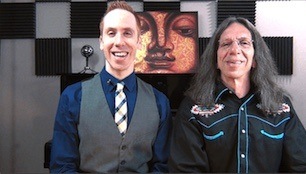 Whenever I release a new product I like to send out free resources and sample videos. It's just my way of thanking the community for their amazing support.
In the last 4 weeks we've released some fantastic piano goodies in multiple styles. So, here's a compilation of them together for you to enjoy.
1. Sweet Fast Finger Piano Lick Tutorial
Blues Hall Of Fame pianist Bruce Katz shows you how to play a super soulful 'fast fingers' piano lick. This one will impress your friends.
2. 13 Gospel Piano Chords Extravaganza
The chords in this progression are classic gospel chord changes. Take your listener's "to church" on this one and have them shouting hallelujah when you pull them off. 
3. Super Bluesy Gospel Piano Riff Tutorial
I've used this piano riff on a ton of different gigs. I first learned it from studying Ray but I've snuck it in on country, rock, and blues gigs too. Check it out. 
4. Grab A Taste Of Ray's Epic Jazz Chords
Ray had 100's of fantastic ways of voicing his chords. Here's a little taste of how Ray Charles harmonizes the jazz classic "I Want A Little Girl". 
5. 1 Trick To Make Any Simple Lick Sounds More Soulful
This little melodic improvisation trick is real easy to play. Check it out now.
6. Watch Bruce's Amazing Performance Of Ray's "The Mess Around"
If you love groove, impressive piano parts, and the type of stuff that drive audience wild check this video out now. (Yes, we'll teach you how to play it in the new course!)
[video_player type="embed" style="1″ dimensions="640×360″ width="640″ height="360″ align="center" margin_top="0″ margin_bottom="20″ border_size="1″ border_color="#000000″ ipad_color="black"]
[/video_player]
Now, we didn't stop there…
What Is The Play Like Ray Program?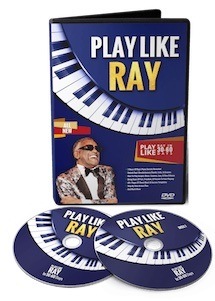 If you liked these free samples then you'll love the new DVDs.
Blues Hall Of Famer Bruce Katz and I partnered to create this revolutionary Ray Charles piano training program.
We jam packed this course with a lifetime of Ray Charles' piano secrets.
What You'll Discover Inside The Program
Over 3 Hours Of Ray's Revolutionary Piano Secrets Filmed In HD.

A BIG Collection Of Sheet Music For Ray's Best Chords, Grooves, & Licks.

Step By Step Breakdown of Ray's Most Soulful Licks & Inventive Chords.

'Notes On Screen' For Those Who Like To Learn More By Ear.
How To Play Ray's Mesmerizing Piano Grooves In Blues, Jazz, Country, Gospel, New Orleans Styles, & More.
How To Take Great Solos Over Blues, Jazz, Gospel, & Country Tunes Just Like Ray.
How To Play Ray's Exact Piano Parts From His Most Iconic Classics.
Special Practice Tools, Templates, Checklists, & Action Guides That Will Have You Playing Just Like Ray.
Pro Blues Jam Tracks & MIDI Files. So Practicing Will Be More Fun & Easy.

A Powerful Collection Of Boogie Woogie, Rhumba, & Gospel Piano Bonuses To Explore.

And So Much More…
Yes, there will also be an online streaming option for those who don't have DVD players!
What's Coming Next For You?
Have I told you lately I love you? Well I do! So, Friday we're releasing another resource to celebrate the launch.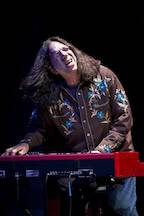 The blues maestro himself, Mr. Bruce Katz, is going to send out the sheet music for one of his tastiest piano licks.
If you're on our email list you'll get this right in your inbox.
In the meantime, enjoy today's trailer and enjoy the sample Ray inspired gospel, blues, and jazz lessons we've released. You're awesome and see you again on Friday!
If you have questions about Ray Charles or the new course please leave a comment below or drop us a line using the contact form.
I'm happy to help and I read every comment!