Piano Lick Free Tutorial – Ray Charles Style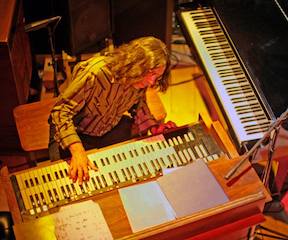 Want to learn a great sounding and impressive piano lick? You're in the right spot (tutorial video below).
Over the next few weeks we're going to release some exciting new resources that will dramatically transform your piano playing.
Want to get build an unstoppable arsenal of jazz, blues, gospel, country, & rock chops? Then, you'll love the new goodies you'll get access to in the coming weeks.
How To Play A Super Fast Finger Piano Lick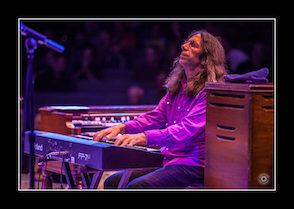 As you may know, I had the rare opportunity of being mentored by 4 Blues Music Award Nominee, Bruce Katz.
(Many of the fans of this site will know Bruce from his groundbreaking work on The Breakthrough Blues Method course or his gigs with the Allman Brothers.)
How I Made A Drastic Piano Playing Leap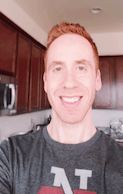 One of the best days of my life was when I met Bruce while studying at the Berklee College of Music.
I remember listening to him and feeling mesmerized by how much soul and passion he got out of the piano. Mind blowing stuff! (Bruce will be showing you a killer crossover Ray Charles inspired piano lick below.)
We quickly bonded when he found out how much I loved Ray Charles' music. That's because Bruce is considered the #1 foremost authority on Ray's playing.
So, he took a liking to me. I've had the pleasure to call Bruce a friend and a mentor ever since.
Watch Bruce Burn Up The Keys – MINDBLOWING!
How To Play Great & Teach Your #$# Off
Bruce is one of those rare combinations that can play his tail off and also explain everything he's doing.
He was also inducted into The Blues Hall Of Fame in 2013.
Bruce toured with The Allman Brothers Band, Chuck Berry, Bo Diddley, Delbert McClinton, David "Fathead" Newman (from Ray Charles' band), and many others.
He's played on 100's of great recordings. (1 even won a Downbeat award)
Bruce is considered by many as the world's #1 expert on the playing of Ray Charles.
Plus, he taught blues piano at the Berklee College of Music for 15 years.
A great player and a skilled teacher. A rare combo of talents.
What It Takes To Succeed At The Piano Today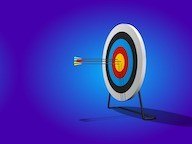 1 of the best parts about Bruce is that he plays multiple styles of music at an elite level.
Why is this important? Well, in today's musical world it's critical that piano players today can play in multiple styles.
Music has evolved and you don't want to be left behind. You've got to have skills in jazz, blues, jazz, gospel, funk, new orleans, rock, etc to make it. 
The problem is that it's not easy to find great methods that show you how to play great in all these styles.
How Ray Charles Will Transform Your Musical Life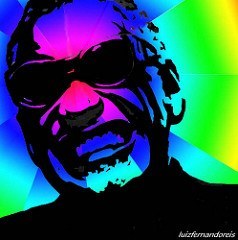 Students often ask me if there is a way to shortcut this process. Is there 1 player who played all these styles on a virtuosic level that they can learn from?
I always tell them to study the playing of the legendary Ray Charles.
Ray was an absolute piano genius. He had EVERYTHING going on in his playing. If you want to play great, you learn to play like Ray. Period!
I've played 1000's of gigs in many styles of music. So much, of my success happened after I dug into the playing of Ray Charles.
How To Fix What Frustrates 99% Of Piano Players
The problem is that it's not easy to pick up the parts off Ray's albums.
Up to this point, it's been hard for most people to try and figure this stuff out by themselves.
Plus, you probably don't have 20 hours a day to sit at the piano and try to transcribe Ray's playing like I did.
As a teacher, this really bothered me because Ray's playing contains the keys to modern piano playing success.
I knew I had to do something about it.
So, last summer Bruce and I got together and created a solution that will solve this problem once and for all.
I'm excited to announce that Bruce and I have partnered together to create an amazing new piano course.
It's called….
"The Play Like Ray" 2 DVD Set
We'll be talking more about this powerful course and all the amazing things you'll learn in the coming weeks.
But to get you started learning right away, Bruce is going to quickly teach you a killer bluesy Ray Charles inspired lick.  You'll love this one.
Learn this 1st piano lick here: 
You'll hear variations of this piano lick being used by 100's of famous players.
Plus, the fingering trick that Bruce uses to jump octaves will get your fingers moving fast.
So, it's definitely a great piano lick to know.
(And don't worry we have 100's more of them you'll learn in the new program.
Plus, you'll learn Ray's classic songs, chords, grooves, theory, styles, fingering tricks, & so much more.)
Update: The Play Like Ray Course has been released. Click here to grab your exclusive copy now. 
How To Play Like Ray Charles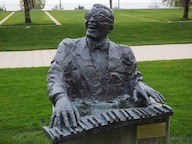 If you're not sure how add all the amazing piano techniques of Ray Charles into your playing, don't worry!
We'll teach you how to play all of them like a pro.
And to celebrate the launch of the "The Play Like Ray " 2 DVD set we'll be releasing several short action packed piano tutorials over the coming weeks.
They're going to be fantastic.
Stay tuned. In the meantime, enjoy today's quick piano lick tutorial.
Update: We just released a great gospel piano chords tutorial to celebrate the launch.
By the way, If you have any questions about this tutorial, the new 2 DVD set, or anything else… feel free to leave a comment below.
We read every comment and are happy to help.
P.S. And yes, there will be a instant online streaming version of the course if you don't own a DVD player! 
Update: The Play Like Ray Course has been released. Click here to grab your exclusive copy now.