3 Best Jazz Albums To Study – Advice For Students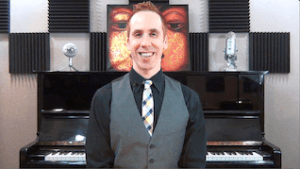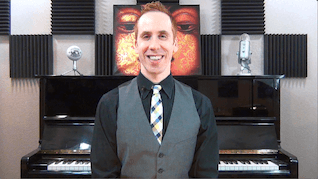 In today's video I'm going to tell you about 3 of the best jazz albums that changed my musical life. These best jazz albums are my 3 recommendations for students who want to begin learning jazz from recordings.
All 3 of these recordings completely changed my life as a player. I learned a ton from them. Take 5 minutes and watch the video below!
3 Best Jazz Albums Video  – My Advice For Learners
In the video above I talk about three of the best jazz albums that students should study. There are a ton of great recordings but these are my top 3 favorites.
When I say favorite, I'm not necessarily talking about kicking back, drinking a beer, and just sort of listening in the background.
I'm talking about musician favorite, albums that I've used to learn from, and really dig into, and that have really influenced my playing.
Best Jazz Album #1

The first album that I just absolutely love, and I've learned so much from it, is Barry Harris's album, Live at the Jazz Workshop.
All right, so check this out. When I left Berklee, I was a pretty good player. I was playing professionally, and I was playing regular jazz gigs.
I was a good player, but there were still some gaps in my bebop playing. It was right around that time is right when I found that Barry Harris album.
What I discovered was that my bebop knowledge wasn't really where I wanted it to be. When I went through that album, and I learned all the different concepts that Barry was doing in it, it completely changed my playing.
I've pretty much transcribed every single Barry Harris solo on that album.
I got so many different enclosure patterns, and reharmonization techniques, and rhythms, and the way he was connecting chord changes.
I just learned so much from that. I highly recommend that you pick up a copy, and start studying it. Especially if you want to learn how to improvise for real.
If you're a little bit busy, and you're not a great transcriber, I do have a product where I actually teach you a lot of the patterns that I learned, a lot of those bebop patterns, and how to build your own licks.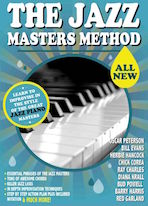 It's called The Jazz Masters Method DVD. I would recommend that.
We also go through a lot of other players, as well, people like Diana Krall, and Herbie Hancock, and Chick Corea, and Oscar Peterson.
But, if your ears are good, you can definitely, and should definitely, pick up Barry Harris Live at the Jazz Workshop.
Best Jazz Album #2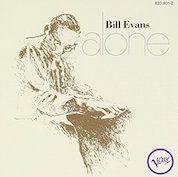 The next of the best jazz albums that I totally recommend students pick up is Bill Evans Alone. This is, just as the title says, Bill Evans playing solo piano.
I have learned so many jazz piano chords, different ways of filling in sounds, and re-harmonizations from just sitting down and also transcribing all that Bill was doing on the album.
There's some transcriptions out there you can look at. But, a lot of them are inaccurate, to be completely frank.
The best thing you can absolutely do is grab a chart of what the tune is supposed to be, a basic bare bones lead sheet, and listen to what Bill does with it.
Use your ears, and transcribe it, figure out all those different moves. As far as jazz advice goes, I highly recommend it.
I've spent years of my life sitting down and exploring that album. There's just so much good stuff in there.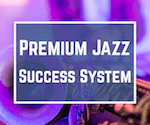 If you want to see how I use those particular chords that I've discovered, and putting them in context of a lot more tunes, we have a ton of training inside The Premium Jazz Membership Program.
It's where I actually teach you a lot of those chords, and simplify them in more of a step-by-step way, in a jazz education way.
You can check out that product and I also highly recommend that you pick up a copy of Bill Evans Alone.
Best Jazz Album #3
The third album that I recommend students get is Miles Davis's Kind of Blue. This album completely changed my life.
I'm saying album, that's kind of an old-fashioned term, CD, MP3, whatever you want, however you'd prefer to listen to this great music.
But, yeah, it's completely changed my life.
I was listening to a lot of rock, and reggae, and different styles of music, and it was a natural evolution for me once I first heard it, because a lot of the tunes in there, harmonically speaking, are pretty simple.
Not the music, the music is really deep, but from a chord changes perspective, it's pretty simple.
You have tunes like So What on there, which is just two chords, D Minor, and E Flat Minor, the whole time.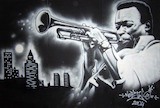 I learned a ton of stuff about phrasing, about how to use simplicity in your soloing, jazz rhythm, how to play modally.
Bill Evans, from my last example, is actually the piano player through a certain part of that album, as well. He was the piano player on So What for example.
I learned all kinds of cool chords and things like that. It's a really rich album, and once again, I highly recommend that, not only do you listen, but you actively listen.
Sit down and loop it a lot of times. Figure out those chord changes. Get your ears involved. It's really all about learning from these great masters. If you want to learn jazz piano it's important that you explore the masters. 
If, again, using your ears is a little bit tougher, or you don't have 20 hours a day to practice like I did when I was going into this, I do teach a lot of the rhythm concepts, and a lot of the licks, and the different ways that I learned that Miles Davis was using, for example, on So What.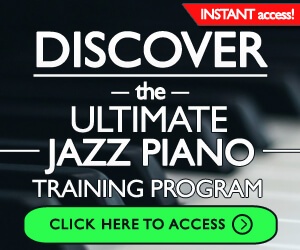 Inside The Premium Jazz Membership Program we actually feature them in our Improv Drills number 1, 2, and 3 inside that program.
I show you how to get that stuff in a step-by-step method.
All right, so that is 3 best jazz albums for students to study. If you go really deep into those, they will change your life, for sure. They're just great to listen to and great to learn from.
Do you have your own list of best jazz albums? Please leave a comment below this article. I'd love to get a discussion going of best jazz albums that have changed your life?
Special note: If you purchase any of my recommended best jazz albums from the links above we get a very tiny commission (I'm talking literally pennies…it really is that small. But, every bit counts) You are not obligated to use our affiliate link but we appreciate the support. It pays for the hosting of the website and allows us to release more free lessons.