Jazz Rhythm – How To Practice This Important Skill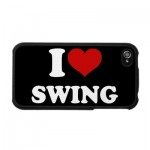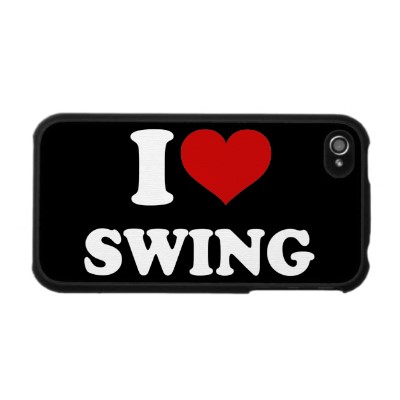 Would you like to improve your jazz rhythm? Today we're going to talk about one of the most fundamental skills that you need to succeed as a jazz piano player.
Even though this skill is incredibly important I'm always amazed by how many jazz students seem so ready to blissfully ignore it inside the practice room.
Can you guess what skill I'm talking about?
That's right. We're talking about rhythm! This is a big problem.

Add on to the fact, that if you look at most common fake books you'll quickly realize that what's written on the page is quite different than what you hear on your favorite jazz recordings.
This is especially true on a rhythmic level!
Playing the watered down versions of tunes you'll see in most fake books is enough to make you quickly lose musical motivation and go grab a beer instead of practice. 🙂
Fortunately, there's a solution to the "boring" sounding rhythms you'll see in average fake books.
So, in today's lesson I'm going to teach you 4 different jazz rhythmic techniques you can add into your playing to really spice up your melodies, swing more, and groove harder.
4 Jazz Rhythms Video Tutorial
One of the best ways to learn jazz rhythm is to watch and listen! So, take a few minutes and watch this video first. (notation, and practice tips below)
You'll hear me demonstrate all the cool piano rhythms using the famous jazz standard Autumn Leaves. I promise I'll make it fun for you too! 🙂
(Make sure you also scroll down for the notation of this lesson)
Learn To Swing And Learn To Groove!
By the way guys, I recognize there's a huge demand to learn more about different rhythm styles (latin jazz, swing, ballads, blues, etc.) from the thousands of emails I've gotten from you guys over the years.
I definitely listen. 🙂 
So, in the new Premium Jazz Lessons Elite Membership Course I've made sure to add a whole section, in every song I teach, that focuses specifically on jazz rhythm patterns, comping, and groove.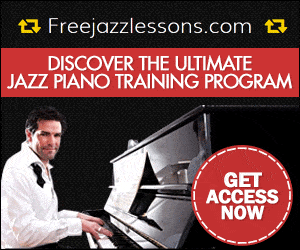 To help your jazz rhythm grow even further I also have:
Full notation of each of my hands.
HD videos.
Text on screen to help you master every chord I play.
Downloadable MIDI files of every song.
Jam tracks for you to learn with real bass and drums samples.
Licks Library, Improv Drills, Chords Library, & Songs Library.
Latin jazz songs, swing tunes, ballads, and more.
Plus, 3 different arrangement levels of every tune. (Beginner, Intermediate, and Advanced).
So, you can easily learn from every move I make on the keyboard. 

Update: The Premium Jazz Lessons Membership Course has been launched. There is already over 5 hours of lessons available too!
If you haven't seen them yet please check out a couple free samples of the program.
You could use also use many of the jazz scales mentioned in the previous article when improvising on Autumn Leaves.
Now, lets continue with our Autumn Leaves Lesson…
Autumn Leaves Regular Notation
FJL is a multimedia website. We learn in many formats here 🙂 So, take a look at how some of these rhythmic techniques look in notation form now.
(Feel free to download or share any of the notation samples below.)
The first notation sample is without any syncopation added in. This is the 'vanilla' version you'll see written in most fake books.

Autumn Leaves With Rhythmic Anticipations
Now, lets check out how the first 8 bars of Autumn Leaves looks like with an anticipation. Notice the last note of every other measure has been brought back by 1 eighth note.

Autumn Leaves With Rhythmic Anticipations & Delayed Attacks
This is what the first 8 bars of Autumn Leaves looks like with the delayed attack at the end of each phrase. In this one, the last note of every other measure has been played an eighth note later.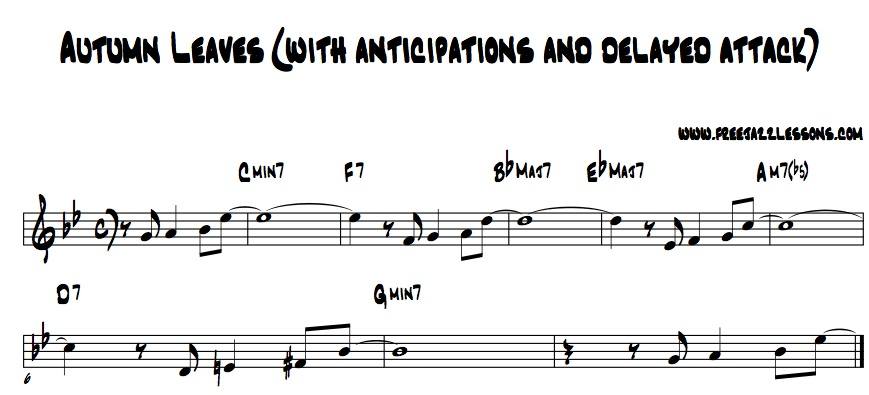 3 Tips To Help You Practice Jazz Rhythm
Did you watch the 3 different ways I played rhythm in the video? Great! Now that you know about these jazz piano rhythm techniques lets talk about some ways to practice them.
1. Apply Them To The Right Type of Tunes
One of the best ways to implement these rhythms is to apply them to actual jazz tunes. A good place to start would be to find a tune that has a lot of quarter notes.
Need some suggestions? Check out this Here's That Rainy Day jazz piano lesson or check out this arrangement of All The Things You Are ).
2. Write The New Rhythms Out
Are you new to these rhythms and you're not quite sure you can play these rhythms entirely by ear? No problem.  
There is nothing wrong with rewriting out the melody with some of these new syncopations written in while you're first learning the techniques.
The important step though is to play it enough where you begin to feel it naturally. 
3. Use The Rhythms For Your Comping
You can also apply these same rhythms to the comping chords you use in your left hand. The rhythmic vocabulary is fundamental to the jazz style so they also work great as comping rhythms too!
Hear The Drummer
I mention in the video above how I use my imagination and hear a drummer playing with their high hat clicking inside my head. 
This has made a huge difference on my time feel and my overall sense of groove. I recommend you guys try this technique as well.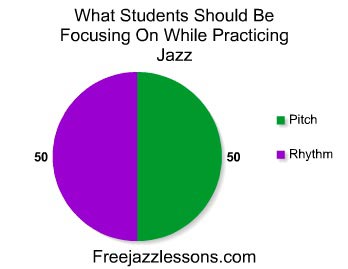 Do you have a favorite rhythmic technique that helps you swing or helps you develop your rhythm?
Do you have suggestion or tips that are mentioned here?
Do you have any questions? Please leave a comment below. I read every comment and I always love to hear from you!
——–
Is this your first time here? Welcome! I highly recommend you subscribe to the Freejazzlessons.com email list.
You'll receive free lessons in your inbox as soon as a new lesson is  published.
You'll also be joining an amazing community of over 18,000 people learning jazz piano and of course jazz rhythm just like you! 
You can subscribe on the top right of the site. See you on the inside!