The 7 Day Piano Practice Challenge & New Jazz Piano Courses
Hey jazz piano fans. We have a ton of things to talk about today so make sure you read this whole article.
The 7 Day Piano Practice Challenge Update
It's now been 7 days since we started the 7 day piano practice challenge. In my last article I revealed the story of how I overcame some challenges I was facing earlier in the year with getting regular practice in.
(If you ever struggle to find practice time perhaps you can relate?)
Apparently the story really resonated with the jazz piano community here. Over 110 people joined in on the practice strategy and challenge I used to overcome the time problem.
Many of you wrote even wrote Matt Slocum, (our Grammy Nominated Premium Membership coach) and me privately to let us know you were in on the challenge.
So many of you also left of a comment on the site as well. You can see over 85 comments and stories on the original piano practice article right here.
I am INCREDIBLY proud of those who've participated so far. I'm inspired by your commitment to make yourself better musicians.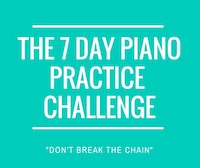 There is no 'deadline' so to speak on this challenge. So, if you didn't start last week feel free to start at any point. What matters is that you do it!
Now, if you did start last week congrats! I encourage you to see if you can go 14 days without breaking the chain. See how far you can go. Challenge yourself. Build the practice muscle!
Now, on to 3 other very important things to discuss…
2 New Jazz Piano Training Courses Coming Soon
If you've been an FJL fan for a while you know that I never rest! I've gotten some INCREDIBLE feedback from the community over the last 6 months in terms of the types of resources they need to take their playing to the next level.
So, my team and I have already started working on the creation of our next 2 new jazz piano products. I will reveal much more in the near future but I want to give you a sneak peak into what you have to look forward to in the next few months.
#1: Famous Jazz Blues Keyboard Player To Share His Playing Secrets!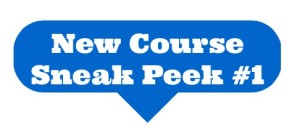 We're in the early stages of creating a special course with a famous jazz & blues world touring musician.
This guy's an AMAZING player. He has a reservoir of jazz skills that's a mile deep from his years of touring with famous players.
Rarely do people get access to a player like him and learn from him. I'm about to change that for you!
That's why I'm really excited by the wealth of jazz & blues piano knowledge he'll be sharing with you in this new course. It's unlike anything out there today.
Again we're in the early stages. I'll reveal more about him and the course we're creating in the coming months. Stay tuned. Which brings me to my next exciting announcement…
#2: Announcing "The Jazz Platinum Players Program"

After years of teaching jazz piano online I've had the pleasure of getting to know many amazing people from this community.
And I've heard from so many of you who truly have a dream of developing your jazz skills to a world class level. And you're willing to do what it takes to get there.
I have a special love and respect for students who truly are willing to invest their time, energy, and resources into becoming the greatest jazz musicians they can be.
Like everything in life it's much easier to achieve your goals faster when you can work closely with a mentor. Someone who's walked the path before.
Someone who can work closely with you. And someone who can help you experience a clear path to truly accelerate your jazz piano skills to a world class level.
So, I will be developing a brand new program in which I work very closely with a small group of dedicated students to help them achieve their most important jazz piano goals in the upcoming years.
This will be a very high level training program & my most extensive program to this date. 
We'll be working closely together within a small insider community & transforming the way you approach this art form to help you get to the next level.
Are You The Right Fit?
One thing to keep in mind. This is not a program for those who only practice 1 day a week. Nor is it a program for people who aren't committed to the process of jazz piano growth.
It is a course though for positive people who love jazz piano, enjoy learning, and are willing to invest in themselves to achieve their ultimate jazz piano goals.
We're going to be a team and a small insiders circle working to to build incredible jazz piano skills. So, it's important that we are working with people who truly want to succeed.
Needless to say, It's going to be BIG and a complete game changer for many of you ready to get to the next level.
We'll be talking much more about the "Jazz Platinum Players Program
in the upcoming months and we'll be launching the special program in the fall.  
Stay tuned on that… Now, onto my next announcement.
The Christmas Jazz Piano Super System Will Be Closing Down In 7 Days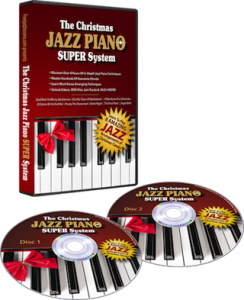 As many of you know I released the Christmas Jazz Piano Super System 2 DVD set last Oct.
We sold hundreds and hundred of copies in the first week of release. Sales continued through Christmas and even through January which was to expected
What was not expected was that we're still getting 10-15 orders a week of these…even in summer!
Here's the thing. My staff is EXTREMELY dedicated (we all work 60+ hours a week.) But, we're a small team here.
With all the hours we put into creating training videos for our Premium Membership Course, new products creation, & all the free blog sample lessons I personally create…it's come to my attention that we need to scale our time way better.
In the next few months we need all hands on deck focusing on creating our Premium Membership tutorials & creating our new jazz piano training releases.
As a result, we'll actually be closing the Christmas Jazz Piano Super System Course for several months while we prepare for our new releases.
(If you've already purchased the DVD or streaming version in the past your access will not be affected.)
So, 7 days from today we'll be closing down The Xmas Jazz Piano Super System to new buyers. We'll still be processing new orders for the next 7 days but after that we have to close it down for the time being.
So, if you're interested in grabbing a copy before we shut it down I encourage you to do so here ==>https://www.freejazzlessons.com/christmas
New Free Blog Posts
As always, I have not and will not lose my commitment to providing free blog tips (As members of our email list can attest to.)
I'll be releasing several of those new in the next months too.
I've also got lots of short but extremely actionable videos, articles, and new product samples to share with you in the coming weeks as well.
My goal is to make even my free blog videos better than 99% of the products out there.
So, watch your inbox and check the blog as well for our new releases.
Thank you as always for being a valued member of our community and I'm looking forward to sharing TONS more jazz piano training and resources in the upcoming months!
To Your Musical Success,