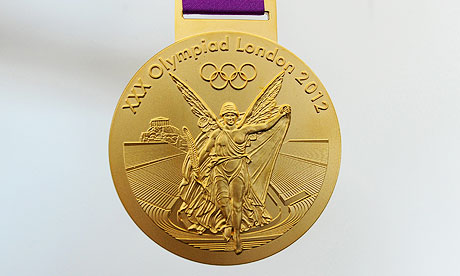 Hey jazz fans! Hope you're having a fantastic day today.
Ok, in today's post I'm going to share an exciting new practice challenge I've just taken up.
This is something I've wanted to do for a long time. Some people will call me crazy after this but that inspires me even more! 🙂
I'm sharing this challenge with you because I know it will inspire you guys and you'll  learn quite a ton as I share this journey.
What Is The Gold Medal Jazz Piano Practice Challenge?
For the next 1 year I will be accepting a challenge to practice piano a minimum of 28 hours a week. This will start on August 13th 2012 and end on August 13th 2013.
Additionally, every 3 months I will release a performance video (on this site and Youtube) of me doing a personal arrangement of a famous jazz tune.
This performance will be done as a challenge and to showcase the skills I develop in these 28 hour a week practice sessions. Hopefully you guys will enjoy these performances/lessons and learn a lot from them too. 🙂
I will post regular updates on the site (occasionally on Facebook too) as I make my way through this challenge.
When Are the Performances?
Mark Your Calendars. Release Dates (every 3 months on Mondays)

Why Am I Doing This?
I've always been fascinated and inspired by people who've overcome great odds and disciplined themselves to accomplish amazing things.
I love hearing the stories of how John Coltrane use to practice from 9-5 everyday and how Charlie Parker practiced 14 hours a day. These are amazing stories!
Olympic Inspiration
I've been extra inspired recently by watching the London Olympics.
I've been enthralled watching so many amazing athletes set personal goals and focus every ounce of their energy to achieve greatness on the world stage.
In particular I've been inspired by the accomplishments of the virtuosic Michael Phelps (most decorated Olympian of all time with 22 medals.)
I heard many stories of how Michael Phelps relentlessly trained for many hours a week for years.
He was the hardest working swimmer in the world!
So, with Michael's influence and inspiration I've decided to start my own personal practice journey through jazz piano.
Why I'm Sharing This Practice Challenge
As I go through this personal journey I will share many of the concepts and lessons I learn along the way. You guys will grow as musicians as I grow.
By sharing this challenge with the over 8,000 unique monthly visitors to this site I'm being held accountable in a

BIG WAY!
It's one thing to tell just a couple drinking buddies something you'd like to accomplish one day. There's not much accountability there and the chances of success are probably marginal.
So, instead I'm sharing this plan with thousands and thousands of people. People from all over the world will know about me doing this. Talk about pressure right? 🙂 I thrive under these conditions!
If you know anybody who would benefit from an inspiring plan like this please share it!
I encourage you to share this plan on Facebook or Twitter. Feel free to share this article by email as well.
The more "pressure" on me the more I learn. Then, the more I teach and share with you. 🙂
I know that by me tackling and completing this plan it will inspire you to take on your own personal goals through music.
How You Can Participate
I strongly encourage you to set some of your own musical goals. Everybody has their musical journey and your goal doesn't need to be super intense.
It can be as simple or in depth as you want to make it. It could be something simple like…
"I will practice for 30 minutes for the next 5 days."
"I will practice sightreading for 10 minutes a day for the next month."
"I will transcribe 4 bars of a Bill Evans solo."
Work at whatever pace you feel comfortable. What matters is that you do something!
Your Action Step Right Now
Now, I'd like to turn the floor over to you and let you have some fun.
To help yourself grow as a musician please leave a comment below and share with us. You're among friends here. 
What musical goal are you setting for yourself? 
I look forward to sharing and hearing from you!
Update: I received a ton of emails and questions about this challenge.
So, I wrote a whole follow up answering many of the questions. You can read it here jazz practice challenge questions answered.
**********
If you're new here please subscribe to the mailing to receive all the latest lessons and article right in your inbox.
You'll be joining the fastest growing jazz education community on the web today. 
You can subscribe on the right side of this site. See you on the inside!