Gold Medal Jazz Piano Practice Challenge FAQ
Hey everybody! Hope you're having a fantastic day so far.
Ok, so far I've received a ton of emails asking me questions about the Gold Medal Jazz Piano Practice Challenge.
(If you've new here you can check out the link right above.)
I find it very cool that there are so many people interested in how I'm approaching this challenge and how they can improve their practice. It's so inspiring!
I'll try my best answer every question. I'm going to do it in interview style…otherwise known as I will be interviewing myself. This should be fun. Let's get started…
Questions and Answers
Q: You're talking to yourself right now. Do you realize this makes you sound crazy? 
A: Yes. Next question.
Q: Will you still be releasing lessons and articles on freejazzlessons.com?
A: Yes! Of course.
Q: Will you still be releasing your new jazz improvisation DVD in the next few weeks.
A: Yes! I just added HUGE exclusive bonuses for subscribers to this site as well (If you're not subscribed yet make sure to do so on the top left of this website.) I'm very excited by this.
Q: Will you still be gigging during the next year?
A: Yes, although I'll be much more selective in regards to what I accept. Some gigs require me to learn a lot of music.
Although, this is always fun it will take away from the practice time I devote toward this challenge.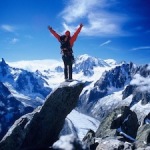 Q: What are some of the strategies you're employing to make sure you get all the practice in?
A: Lots of them. I've read at least 20 books over the last 15 years on time management, goal setting, and productivity.
I'm picking from my favorite strategies and applying them.
For example, I'm using accountability, a musician practice log, and certain routines are very structured in my life.
Q: Really Steve? You're being kind of vague. You can't share more?
A: Ok fine. Be pushy! 🙂 I'll share a little more.
I write my practice routine for the next day every night before I go to sleep. Rain or shine.
I write out my plan for what I want to accomplish the upcoming week every Sunday night before bed. Rain or shine.
I shut my phone and email off everyday from 1:30pm-4:30pm. Nothing else is schedule here.
This is guaranteed practice time for me (w/ 2 small breaks). I still get more practice time in later at night but this is guaranteed time.
Q: Are you maintaining a social life?
A: Yes, and no. I've designed my life to have lots of people around me who support me. They understand  that my "hang time" might be a bit less over the next year.
So, I can still hang out but usually it's planned in advance.
For example, if a friend wanted me to come and hang with them on Thursday night I would need to get up a lot earlier to make sure I could get my practice hours in for the day.
Q: Doesn't this make your life less fun?
A: No. Not at all. I love playing piano. It's incredibly fun for me.
Also, the act of practicing music throughout my life has essentially led to being able to perform, travel, and play music for hundreds of thousands of people all over the world.
Now, that's what I call real fun and being social 🙂 
There's no comparison and the trade off is well worth it.
Q: How are you able to balance and maintain your…
piano practice?

private teaching studio? 

social life?

this jazz lessons website?

regular gigs?

The everyday stuff we all need to do (sleep, grocery store, go to the bank etc, post office, etc.)?
A: Once again this all comes down to great time management, intentional decision making, and the keeping my priorities clear in my mind at all times.
Also my wife helps and does the grocery shopping 🙂
Q: Where do you expect to be after this year of practice?
A: It's hard to quantify where I'll be. So, it's really about the process itself. Simply put though, a much better piano player.
I know that focused deliberate practice for a year straight will do incredible things for my playing.
Practice the right way and put in the time. Bam…results!
Q: Are you finding this hard at all?
A: Yes, I am.  

"Anything in life worth having is worth working for."
                                -Andrew Carnegie
Q: Ok Steve. Last question. Since, I know you live in Chicago.. Are you a Chicago Cubs fan?
I mean if so, you realize they haven't won in 104 years right?
A: That's 2 questions! Fine…sigh…yes…yes…I am. Why do you have to be bring up such a sore subject for me right before we part? 🙂
—-
On a final note if you any of you readers have additional questions about practice or comments about this article. Feel free to leave them below.
I look forward to hearing from you! Till next time!
*********
If you're new here and would like to receive further article and lessons in your inbox please make sure you subscribe to the free jazz lessons mailing list.
You can subscribe on the right side of this website.
You'll be joining the fastest growing jazz education community online.
Also you'll have exclusive subscriber only access to some awesome bonuses for my new upcoming DVD.