Jazz Piano Players – 13 Modern Players To Study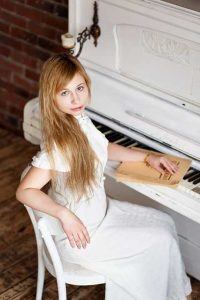 Jazz piano players always ask, "What are the best ways I can improve my jazz piano improvisation skills?"
If you want to take your playing to the next level, then you must listen and grab some awesome licks from legendary jazz piano players.
One of the things that opened the doors for me professionally was to transcribe solos and vocabulary from the jazz masters.
I would sit at my piano, transcribe those licks, and learn from such amazing jazz piano players.
There are a lot of players who don't know which contemporary jazz piano master to start learning from.
Don't worry, here is a list of some of the finest to get you started right away.
All of the jazz piano players on the list are monster musicians worth checking out. Their playing will make you think about jazz in new ways.
1. Chick Corea – Light As A Feather, Heavy As A Romantic Warrior
Chick Corea is my first jazz piano hero. In fact, it was his work in Return to Forever that made me want to study jazz.
Chick phrases his solos well. He usually presents short improvised motifs coupled with chord-based patterns before completely shredding across.
Check out some of his licks below:
2. Herbie Hancock – The Modern Master At The Peak Of Parnassus
If you search for lists of the best jazz piano players, you'll almost always find Herbie Hancock.
His innovative playing cuts across styles from bebop and modal jazz with Miles Davis to fusion with the Headhunters.
Herbie Hancock went from classical to jazz piano. He was a classical piano prodigy at age 11, became a solid jazz pianist afterwards, and then experimented with all sorts of musical styles.
Check out how he harmonizes melodic ideas and incorporates his trademark tremolos in this live version of "Actual Proof":
3. Jacob Collier – The Youngest Jazz Piano Master
Multi-instrumentalist Jacob Collier may be the youngest on this list, but he's no rookie.
It's astonishing how he masterfully merges jazz, funk, and soul with a contemporary flavor that suits the millenials.
Check out his awesome keyboard solo on Stevie Wonder's "Don't You Worry 'Bout a Thing" around 08:50 in this video.
In this solo, Jacob makes use of smooth keyboard run and some arpeggio patterns just right before he incorporates an improvised motif:
4. Donald Fagen – Master Of The Musical Melting Pot
Donald Fagen is simply an amazing crossover artist as you will hear from his Steely Dan discography.
Steely Dan's more widely known for clever songwriting and top-notch production. However, Donald Fagen can surely pull of some serious keyboard chops and jazz licks worthy of emulation.
Check out Donald's piano work in "Fire in the Hole" where he pulls of Thelonious-Monk-inspired blues licks that work well in jazz too:
5. Joe Zawinul – Jazz-Rock Fusion Keyboard Master
Joe Zawinul brought Weather Report to the top of the fusion world with his keyboard mastery. This is only one reason why his technique and musicality is worth checking out.
Here are some things to pick out from his solos: The use of the classical "theme and variations technique" and bebop-inspired lines.
It's interesting because many people consider Joe in the school of "fusion jazz pianists". There's no doubt he is an incredible talent when it comes to fusion playing but early in his career he was playing with more hard bop artist like Cannonball Adderley.
Listen to Joe weaving awesome improvised lines over the Weather Report classic "Birdland":
6. Bruce Hornsby – Pop Meets Jazz
Bruce Hornsby can masterfully execute jazz, rock, and pop sensibilities on top 40 songs. Case in point is the hit "That's Just The Way It Is".
There's more to Bruce than just being the way it is, so check out this solo piano version of "China Doll". In this tune, Bruce showcases awesome hand independence and chops.
This live version of "China Doll" demonstrates the use of consistent rhythm with left-hand ostinatos while playing improvised melodies and right-hand comping:
7. McCoy Tyner – Jazz Piano Beast That Oozes With Power
Ever since I heard McCoy Tyner play, I said to myself that I want to be able to play like that. His powerful left-hand technique is simply astonishing.
If you want your playing to sound powerful and dominant grab techniques from McCoy's version of "Passion Dance".
In this particular example, notice how McCoy Tyner accentuates the feel of the tune with his rhythmically consistent and powerful left-hand comping:
8. David Garfield – Virtuosic Improviser & Sidesman To The Stars
I talked about how Chick Corea was my first jazz piano hero. Well, David Garfield is definitely another one.
His work with jazz legends Natalie Cole, George Benson, Freddie Hubbard, and Manhattan Transfer is simply breathtaking. He's one of those rare guys who can play jazz and blues on a virtuosic level and teach it too. A special talent.
That's why he's the musical director for George Benson and tours regularly with Grammy Award winning artist David Sanborn. Want to learn thousands of his killer licks?
Check out this program right here —> Jazz Improvisation Super System
9. Russell Ferrante – Stinging Like A True Yellowjacket
Russell Ferrante's piano playing penetrates deep with wonderful harmonies and amazing improvised lines.
Why would you want to play like Mr. Ferrante? Outside of deep command of the bebop jazz language he brings all kinds of interesting rhythm techniques and jazz improvisation concepts that are super contemporary sounding.  Check out his amazing skills below.
In this particular clip, you'll see and hear use of reharmonization techniques and some solid melodic lines to make a jazz blues chorus more interesting.
10. Jan Hammer – Miles Beyond Miami Vice
Jan Hammer's claim to fame is the music he wrote for the '80s TV series "Miami Vice".
However, he goes well beyond those boundaries with his contributions for Mahavishnu Orchestra, Jeff Beck, Al di Meola, etc.
His skills are simply top notch for jazz piano players, and you can catch a glimpse of it in the Mahavishu Orchestra classic "A Lotus On Irish Streams".
In this example, take note of how Jan weaves in passing tones in his comping as well as effective use of embellishments like short melodic ideas and arpeggio-based runs.
11. Corey Henry – Contemporary Sophistication At Its Finest
Corey Henry is truly a monster player. You can see and hear how it all pans out in his work with Snarky Puppy and his other projects.
Pay attention to how Corey weaves in a variety of chord substitutions over an E pedal tone in Snarky Puppy's "Lingus".
Another thing to note is how he takes advantage of a consistent E Phrygian vamp to use a variety of matching scales for his solo synth passages.
Overall, these techniques can lead to very interesting keyboard solos.
In the video below, you will see why Corey Henry is one of the best jazz piano players:
12. George Duke – Going From Avant Garde to Top 40 and Beyond
George Duke is one of the most versatile jazz piano players I've ever seen and heard.
I heard him first via his top-40 hit "Sweet Baby" but then later discovered he played with Frank Zappa and Art Blakey.
Some things to watch out for in George's solos are effective use of melodic ideas, bluesy licks, and careful use of chromaticism.
Listen to how George lays down some soulful funk in this live version of "It's On":
13. Horace Silver – Hard Bop Master For Jazz Piano Players
Last (but certainly not the least) in this list is Horace Silver. His piano playing is very melodic and crisp with a heavy blues influence.
One standout technique that Horace uses in his solos are fast, repeated single notes along arpeggio-based patterns, effectively simulating a guitar or mandolin.
He also makes good use of a lot of blues-based licks.
Check out some of his amazing chops in this awesome live version of "Barbara":
Many modern jazz pianists are heavily influenced by Horace Silver's playing and compositions as well.
Jazz Piano Players Galore
So, there you go. That wraps up our list of 12 modern jazz piano players to study and learn from. Have fun practicing and we look forward to sharing more with you soon.
Sincerely,
Mark "13 Jazz Piano Players" A. Galang
P.S. If you want to learn some of the most awesome jazz piano licks and improvisations techniques and secrets of legendary jazz piano players, then check out the Jazz Improvisation Super System.
This course features David Garfield. He is certainly influenced by jazz piano legends and even works with legendary jazz musicians such as George Benson.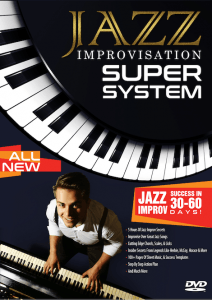 Inside this awesome course you will discover:
The Most Cutting Edge Chords, Scales, And Harmony Secrets That Today's Top Musicians Must Know.
Little Known Scale Tricks To Get Your Fingers Easily Flying Across The Keyboard On Any Song You Play.
Rarely Revealed Harmony Formulas From Greats Like Herbie Hancock, Chick Corea, McCoy Tyner, Horace Silver, Cedar Walton, & More.
All of the licks and improv techniques in this course have been transcribed to sheet music. This is most useful if you like to learn by reading music. Find out more by going to https://www.freejazzlessons.com/improvisation.
Did you enjoy this list of modern jazz pianists? Do you think we should add anybody to the list? Please leave your comment below.