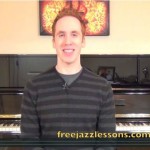 The reviews are in for The Premium Jazz Lessons Elite Membership Course.
I am completely humbled and incredibly honored that so many people wrote to me and shared their thoughts and feelings on the course.
The cool part is these are just a small sample of the reviews! There are hundreds more of them when you login to the site.
The Reviews
———-
Have come to expect nothing but excellence from you Steve. Per usual you have not dissapointed. Just discovered how to access "premium lessons" and can't wait to explore the contents.
Anyone who aspires to being a JAZZ pianist would simply have to purchase your latest creation. My playing since going the Steve Nixon route has elevated well beyond what I had hoped for. A million thanks Steve.
– Ray Huckell 
———-
I really appreciate your immense work to create your lessons. It´s very complete and good prepared!! Thank you!
– Dr. Wolfgang Strubel
———-
This is exactly what I need to improve fluency and re-wire the brain to think like a jazz pianist. It builds on my past lessons of much depth, but frankly I just need to keep going back over many areas to develop the techniques without having to think. 
It is also giving me a better understanding of chord voicings to play when I do *not* have a bass player to pluck out the roots! Thanks for your hard work.
– Sue Garrod
———-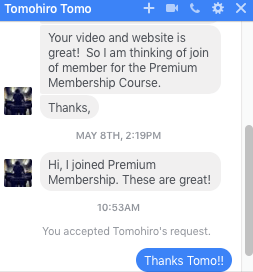 Hi Steve,
I'm enjoying these lessons very much — now that I learned the blues scale I'm using it for some free jazz and can't stop playing it.
Thanks for being such a skilled teacher and explaining all the chords so well.  I can't wait to learn more about jazz – I just love it!
– Phyllis Hesford
———-
The premium site is great – I'm already getting a lot out of it, even though I've been studying jazz for years. You have a very clear and understandable way of explaining things.
– Bill Scott
———-
So glad I am a member.  This is like having a private teacher.  You are amazing.
– Yvonne Webb
———-
I joined the Premium membership Yay!!! I'm loving it!!Thanks so much for your dedication to see us students learn jazz, you've done all the hard work in making it understandable and applicable for us.
– Mona Lisa Perez
——-
Steve,
Thanks for the updates and all the new material. I have been on fire lately woodshedding on the ivories Things are finally coming together, thanks to the unbelievable amount of knowledge you share.
 
I can honestly say that signing up for Premium Jazz Lessons was the best thing I could have done to get a grip on playing jazz on the piano. 
– Joe Erickson
——-
Steve I am new to this site and just wanted to let you know that it is the best jazz piano lessons site I have EVER seen !! I especially like the "Improv Drills section. I go to that one first.
-Gabe Trance, Raleigh, North Carolina
——–
Hi Steve. I love your piano lessons. You have helped my transition into music theory and sight reading in my freshman year in college immensely. I considered myself a self taught pianist until the last six months that I've been watching your videos. It's really amazing how much they have helped.
-Lucas Burrows
——–
Have watched your videos for a while. Just subscribed to the premium lesson and in a couple of days have added to my jazz skills. Like the levels a lot. Just so many good suggestions. As a visual learner your approach is great. You're definitely a master teacher.
-Bonnie Wilson
——–
Steve,
I love your structured lessons and how you clearly show the keyboard as you play and show the letters of the chords. I look forward to receiving the ebook! I woke up feeling happy because I am practicing  piano again!
-Carol Ann
——–
Hey Steve,
This is Nate Dugi-Turner. You helped me switch a freejazzlessons membership purchase to a different card over the phone the other day.
It was a fun surprise to get help from the creator himself, and not some virtual assistant in a foreign land. 🙂 Just wanted to write you and thank you again for the amazing customer service, as well as a truly quality product. As a teacher of over 10 years, and a player for 26, I really enjoy seeing what other people do with online content like yours. Already picked up a couple of new seeds for my own playing, as well as some organizational ideas to integrate into my teaching.
-Nate


Thank You!!
I'd like to thank everybody who has joined Premium Membership so far. It is a pleasure and honor to be your jazz piano teacher.
Until next time my friends. Let's keep making great music!
P.S. If you haven't joined the Premium Membership course yet yet and would like to you can find  more info about the Premium Membership Jazz Lessons Course right here.