Announcing A Brand New Piano Lessons Online Website
Hey there! We've got a major announcement today. I'm so excited to release this video. 
So, over the years we've had a ton of requests from students who've asked us if we could create some different styles of music in our tutorials.
I've heard things like, "We love the jazz tutorials but can you also teach us some rock, or some pop, or some gospel etc. ?"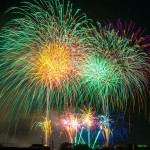 So, after about the 18th billionth request I am excited to announce we have started a brand new website PianoLessonsOnline.com.
So, maybe you're into pop music or rock music or you're a country piano player?
Or maybe you love gospel, you love R&B, or you're a beginner and you're just looking how to get started with piano?
Well, we're going to be covering all those and more on PianoLessonsOnline.com. Everything to help you become the piano player you dream of being.
FreeJazzLessons.com Is Here To Stay!!
We are still 100% committed to bringing you all the jazz piano resources and trainings you crave over the coming years.
We have several brand new courses already in the works, we're constantly adding new insider lessons to our Premium Membership Elite Jazz program.
Plus, we'll still be sending out free mini lessons, videos, and lot of tips to consistently help your playing grow.
Our commitment to being the most in depth jazz piano training website in the world has not changed. We'll still be providing you cutting jazz advice. 
All the tools you need to help your jazz piano skills skyrocket will still be housed on Freejazzlessons.com
But now we have an additional member of our family PianoLessonsOnline.com.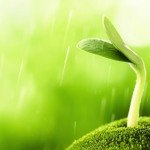 We'll be creating tons of new tutorials on PLO to help your piano skills grow even further.
Alright, I truly look forward to helping you become the piano player that you want to be.
Both through FreeJazzLessons.com and now PianoLessonsOnline.com
We already have many tutorials on PianoLessonsOnline.com so please stop by the site get into watching some of the videos on there.
We just released a really cool Bruce Hornsby's The Way It Is piano tutorial as well.
We also recommend you jump on the email list so you can get some free lessons sent right to your inbox.
Alright, thank you so much for watching and reading and I'll see you at FreeJazzLessons.com and PianoLessonsOnline.com.
Thanks!
Posted in
Approach Patterns
,
Approaches to Soloing
,
Blues Piano
,
Bruce Hornsby Lessons
,
Chord Lessons
,
Developing Your Sound
,
Improvisation
,
Jazz 101
,
Jazz Articles
,
Jazz Blog
,
Jazz Licks
,
Jazz Piano Lessons
,
Left Hand Voicings
,
Masters of Jazz
,
Musician Interviews
,
Rhythm & Phrasing
,
Shell Voicings