Grammy Nominee James Weidman Jazz Piano Interview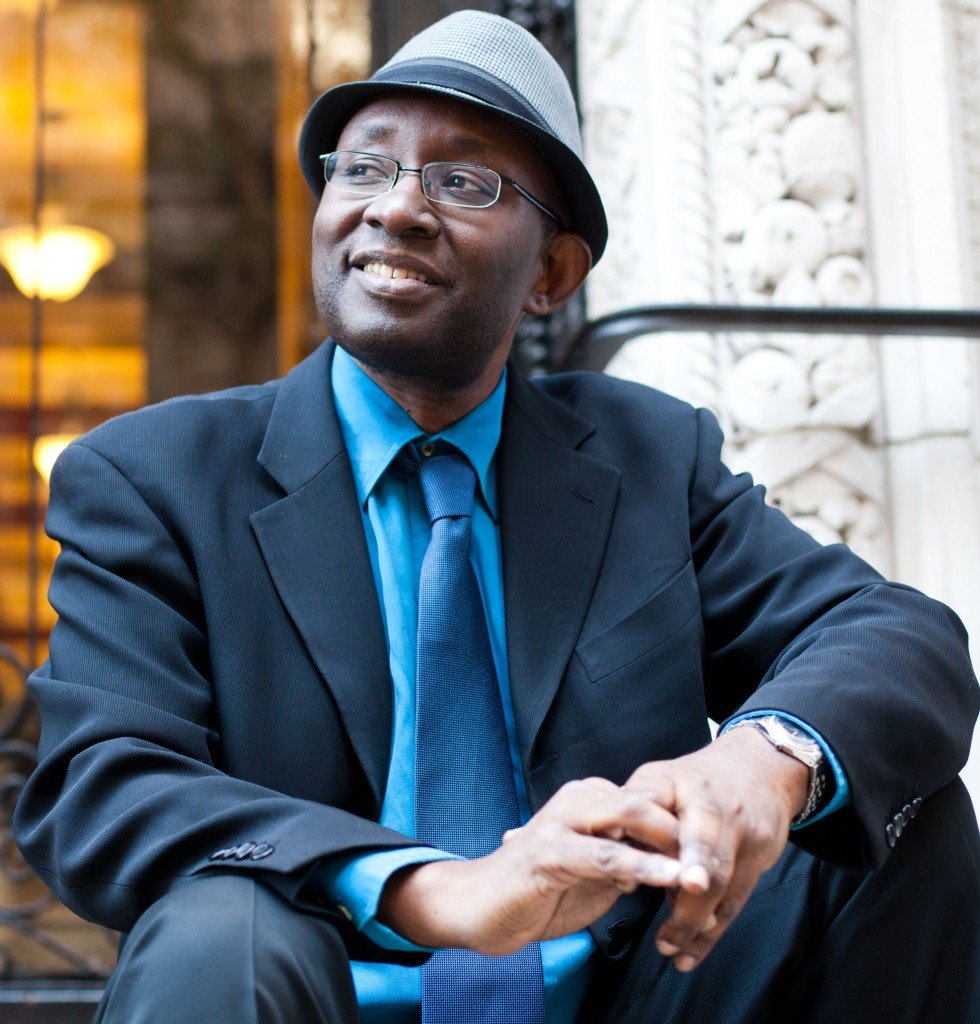 It is isn't often that you're fortunate enough to sit down with a Grammy Nominated jazz piano player and discuss how to become a better jazz musician.
It must be our lucky day though because that's what we're going to do right now!
James Weidman is a member of the Grammy Nominated Joe Lovano Band (w/ Esperenza Spalding), former Abbey Lincoln and Steve Coleman sidesman, William Patterson University Professor, and all around New York Jazz Piano Monster.
He was kind enough to sit down for an interview and share his jazz piano knowledge with us.  Let's get started!
——————————————————-
SN: What do you feel are the most important things for an aspiring jazz musician to spend their time practicing?
JW: There are many things to consider if one wishes to be a well-versed musician. Obviously, a primary concern would be to get control of one's instrument.  A good technique insures the proper execution of ideas.
Mastering the elements of music, (melody, harmony and rhythm) are totally essential if one wishes to improvise well.  Learning tunes and studying recorded versions by great artists are indispensable in learning the craft. It is important to remember that listening is a form of practice too. To learn how to listen is to deepen one's perception.
SN:  Is there any specific things you did that while you were coming up that really brought your jazz playing up to the next level?
JW: I think the driving force for me was my curiosity of how music does what it does. To this day, I have tried to be open to the possibility of sound while at the same time respecting the lineage of music.
I am grateful for the lessons I learned from older musicians starting with my Dad with whom I performed playing the Hammond C3 throughout my high school years in Youngstown, Ohio.
I had been studying piano since the age of seven.  If you wanted to make a gig in those days, you had to play organ.
I did not begin the switch to improvising on piano until my second year in college.  If it hadn't been for the mentoring and encouragement of the late Tony Leonardi at Youngstown State University, I may not have chosen this path as my life's work. I take pride in learning lessons from the many older musicians and unsung heroes during my initial beginnings in NYC.
While studying the music of the European tradition at YSU, practicing 6-8 hours a day, I was also playing gigs, learning tunes, playing gospel music. I think my involvement in different styles of music over the years have had a definite effect on how I play.
SN: What was your most memorable gig or tour and why?
JW: I have had many great memories over the years.  Working with Abbey Lincoln was a rarefied experience. She was the consummate, ultimate artist. With Steve Coleman and Five Elements came the awareness of breaking new ground in music. I learned a great deal from that experience as I consider Steve a brilliant musician, theorist and explorer.
SN: Who has musically influenced you the most and why?
JW: When I reflect on whom first inspired me to want to learn about jazz, I would have to say Charlie Parker. He was my portal for wanting exploring improvised music.  At the point that I began to really listen to his music at the age 14, I immediately realized that Parker epitomized artistry at a very high level.
SN: That's great to hear  because Charlie Parker changed my life too! (For the new visitors here's a lesson on playing a Charlie Parker Lick).
SN: If you could go back 20 years in your career is there anything you would have done differently knowing what you know now?
JW: Oh My! Hindsight can be a dangerous thing. First, in all of our lives, there is a law of accident and chance. Second, in different stages of our lives there are certain forks in the road. We choose a path and we end up where we are today.
There are no straight lines to success in terms of the marketplace or in life. However, we can always take responsibility in the development of our craft and the nature of who we are.
Twenty years ago, I had just finished a five year stint with Steve Coleman, a nine year association with Abbey Lincoln and a couple of years with Cassandra Wilson. After focusing on synths and electronic music media with Coleman, my goal moving forward was to write more, record as a solo artist and polish up my piano playing.
To date, I have not recorded as much as I liked, but that is in part because my recordings have been all self-produced. Currently, I am affiliated with Greg Osby's Inner Circle Music label which is evolving into a promising cooperative effort amongst creative musicians.
SN: Have you spent a lot of time transcribing?  If so, who have you studied and why?
JW: I did transcribe a little bit during my early development. When I first began to gig on the organ, I had zero experience in improvising, so copying solos was the way I learned how to blow over blues changes.  When I moved from the Hammond to the piano I acquired an interest in the two-handed voicings of chord extensions and substitutions.
The first piano transcriptions I remember doing were the voicings of Red Garland behind Miles Davis. I later became interested in studying some of the harmonies and devices Herbie Hancock and McCoy Tyner were using in their playing. I wanted to expand my linear vocabulary beyond the language of Charlie Parker/Bud Powell.
Seeing their ideas on paper was invaluable for understanding and transcribing them was great for the development of the ear. I also had collected ready-made solo transcriptions which were very helpful in terms of analysis.
SN: What's it like being in the New York jazz scene?  What's it like to make a living as a musician there?
JW: It has been aptly said that New York is where the energy is. When I came to NYC, you could hear many of the legends perform. They are mostly gone now but the music they left us is very much alive.
There is today, however, a vibrant community of musicians who are into exploring a lot of different ideas.
There are, in particular, many talented young musicians on the scene. I enjoy listening to them. There remain, fortunately, a few places where one can go to hang out and jam.
The economic downturn has had some impact on the gigging scene. But in reality, this music is still full of vitality. Jazz remains a creative art-form.  "Creativity" extends beyond music. It includes managing your money and deciding how much money you need. It means being resourceful.
Early in my career, when asked about money, I use to joke that I used mirrors! The good news about living in the 21st century is that there are many new opportunities to engage in individual and collective enterprises.
These days, I balance my time between getting gigs for my groups and myself, performing with Joe and maintaining a practice and project schedule.
I also have been teaching at William Paterson University for 12 years now. They have an excellent program and a great crop of budding musicians. It gives me an opportunity to pass on lessons learned.
SN: From your viewpoint what separates a good jazz musician from a great jazz musician?
JW: Pondering what makes a Charlie Parker or John Coltrane great is not so easily explainable. They both achieved their greatness at different times and by different means.
We can though consider what it is to aspire to greatness.  If one really strives for excellence, then there is no settling for something less. An artist strives to put things in its rightful place.
The greatest musicians communicated directly to the listeners through their instruments.  They were sonic scientists who often seemed to transcend their instruments meaning we are not aware so much of what they played as to how we are made to feel.
SN: What's it like playing with a musician like Joe Lovano?  What have you learned?
JW: Today I feel like I am having the time of my life with the Joe Lovano Us Five.  The band which included (Esperanza Spalding, Otis Brown III and Francisco Mela) recently played in Toronto. Two hours came and went by so quickly.
Joe plays with so much imagination and energy. And he is very generous on the stage while keeping his vision together.  I love working with the two drummers, Otis and Mela. They have developed a beautiful ego-less way of playing together.
SN: How has the internet changed the way you do your career as a jazz musician?
JW: It used to be that you needed a landline phone and an answering machine.  Now people email you and even text you about work. Social networking, websites, mailing lists and electronic newsletters enable you to reach your potential audiences much better in the past. It is amazing to be able to communicate and chat with people across the globe in a way that was unheard of only a few years ago.
It is essential in keeping your name out there and to keep people aware of what you are up to. If you are doing it yourself, however it can be a bit daunting, time- wise.  But, that's life in the big city!
SN: James, thanks so much for taking the time to answer these questions.  It's truly been an honor!  The https://www.freejazzlessons.com community thanks you as well!
*** To hear more of James Weidman's fantastic music check out his latest release. "Three Worlds". It's available online here.