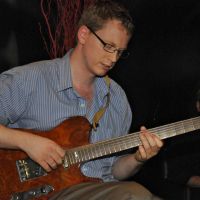 I recently was invited by the fantastic jazz guitar player Matt Warnock to write a guest article for his blog.  You can find the article I wrote here right here 6 steps to jazz practice success.
I highly recommend you check out this article if you want to really take your jazz practicing skills to the next level. These 6 steps will definitely get you moving in the right direction.  If you practice well you will play well!
In addition, I wrote an article recently on the practice habits of a number of the great jazz piano players.  You can check it out here jazz practice routine.
***BTW, new jazz video lessons have just been shot.  I will start posting them in the next week.  In the meantime check out some of these video lessons here two handed rootless voicings, bebop lick lesson, and this turnaround lick.
Update:  You can find some of the new video lessons here: Bill Evans jazz chords, Charlie Parker lick, Bill Evans lick, Red Garland Lick