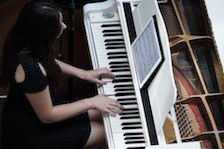 Would you like to learn how to play and improvise hip jazz phrases? You're in the right place.
In the video below, Steve guides an Inner Circle student how to properly play jazz phrases in his music.
Learning how to play jazz phrases properly will help your melodies sound great. This will make your performances memorable and your audience will love you for it.
Take 3 minutes and watch the video below. Steve will break down the right way to play jazz phrases.
Jazz Phrases Tutorial Video
5 Tips To Master Playing And Improvising Jazz Phrases
Now that you've taken a few minutes to watch the video above, let's get further into learning how to play and improvise jazz phrases.
Why Mimicking Speech Brings More Impact To Jazz Phrases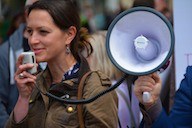 Whenever you try and play something, you want to succeed at communicating an idea to your audience.
To be successful in that regard, you want your musical phrases to mimic speech patterns.
To do that, try this preliminary exercise: Read a few lines from William Shakespeare's Sonnet 29 and recite it as if you're in a speech contest:
When, in disgrace with fortune and men's eyes,
I all alone beweep my outcast state,
And trouble deaf heaven with my bootless cries,
And look upon myself, and curse my fate,
Now, take note of the rhythm of your speech. Take note of where you place accents or where you tend to speak faster and slow.
Which syllables or words would have rising and falling tones?
These are the sorts of features you want to take note of in your jazz phrases.
In fact, this is one technique that composers use to write melodies. It's called word painting.
Now that you know how your melodies should feel like, let's go into more specifics about how to achieve a singing quality.
What You Should Know About Playing Jazz Phrases Smoothly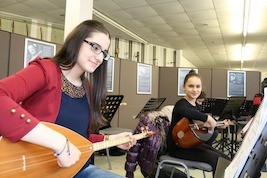 Jazz phrases should be dominated by legato playing.
Why? The English language, particularly the American variant, features a very fluid speech pattern.
It's as if words in a sentence don't have any breaks in between.
Now, what does speaking English have to do with playing legato on the piano?
Many jazz standards have their lyrics in English, and are sung in a very fluid way.
As you have experienced earlier from reading Shakespeare's Sonnet 29, you have noticed that your speech is not choppy at all.
To be able to approximate this on a piano, play most of your phrases with legato technique.
Now that you know how to "speak" jazz on the piano, let's talk about vocabulary. Do you feel a lack of vocabulary for jazz improvisation?
Are you running out of improv ideas?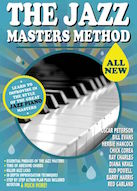 The good news is that you can easily acquire the vocabulary of jazz legends through a step-by-step procedure inside the Jazz Masters Method.
Inside the course, you can master incredible jazz licks from legends such as Bud Powell, Bill Evans, and Herbie Hancock.
Get instant access to the Jazz Masters Method here.
To get your jazz phrasing into even better shape, go deeper by learning from a more musical standpoint. I reveal how in the next tip.
How To Learn Phrasing From Jazz Singers And Horn Players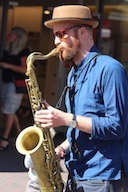 One of the best ways of learning how to play jazz phrases is by listening to singers and horn players.
I would argue that these sorts of musicians provide the most "human" feel to any style of music.
Think about it. Human limitations such as the need to breathe and rest as well as emotional expression contribute a lot to the music we love.
Let's use a practical approach to deal with this tip such as learning the jazz standard "Autumn Leaves".
First, listen to how Tony Bennett sings "Autumn Leaves". Observe carefully how he phrases each line:
Now, listen to another version of the same tune by Chet Baker:
In both versions, here are two clearly evident observations:
Not one of these artists sing/play the tune as notated in fake books or lead sheets.
Rhythm, phrasing, and expression is dependent upon the words and where they would take breaths.
The melodies sound and feel as natural as normal speech patterns.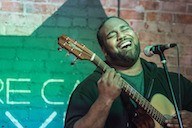 Even non-jazz musicians approach phrasing this way. For example, I remember Queen guitarist Brian May saying, "The best solos are something which you can sing as well as the melody line."
Singing your jazz phrases before playing them on the piano will lead to very natural sounding lines.
Now, how can we take this concept further and have an easier time figuring out jazz phrases. Read on.
How Learning Chord Tones Improves Playing Jazz Phrases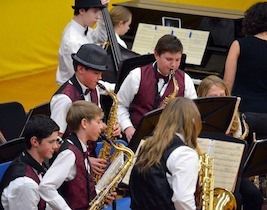 One important quality of great melodies is that you will always find chord tones in them.
If you want to be able to play beautiful jazz phrases, you need to know how to target chord tones.
Knowing your chord tones will enable you to learn jazz tunes faster.
This is because chord tones are the building blocks of every great jazz melody.
How would you master playing chord tones? I highly recommend checking out our chord tone soloing lesson for that.
Now, let me ask you this: Do you know how to play essential jazz chord voicings for this task?
If not, then I have good news for you.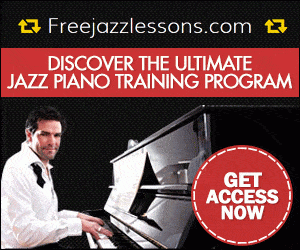 We have a step-by-step program that teaches you these chord voicings and more called Premium Jazz Lessons Elite Membership.
Inside Premium Membership, you'll discover the most beautiful chords that top pros use to wow their listeners.
You'll also learn powerful jazz theory skills and shortcuts that help you learn songs 10x faster.
Get instant access to Premium Jazz Lessons here.
Now that we have all of these tips for playing jazz phrases, let's try and put them all together.
How To Use Jazz Phrasing Techniques To Learn A Tune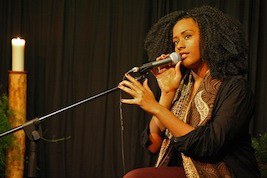 As a recap, we have talked about 4 techniques regarding how to play jazz phrases beautifully:
Mimic speech patterns.
Using legato.
Listening and learning from jazz singers and horn players.
Mastering chord tones.
Let's try and put that to the test by learning the tune "That's All":
Start by getting the lyrics of "That's All". A simple Google search will provide that. Once you have the lyrics, recite the lyrics and take note of the patterns.
The second step is to listen to various versions of "That's All". Here's a really good take of the tune by crooner Michael Buble here:
Another version of the tune you should listen to is by Nat King Cole:
Also check out this version by Ben Webster and Oscar Peterson:
How To Learn "That's All" Using Jazz Phrasing Techniques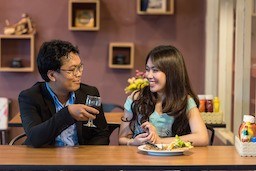 Now that you have listened to a couple of version of the tune, it's time to learn how to actually play the tune.
Here's a link to a lead sheet of "That's All": www.guitarcats.com/realbook-jazz-standards/thats-all
You can use the lead sheet to learn the chords as well as the basic melodic structure.
However, be careful not to play the melody exactly as written in the lead sheet.
Remember how lead sheet transcriptions can make the melody sounding sterile. We don't want that.
The lead sheet will only give you information regarding the chord changes and pitches.
Learn the melody while applying rhythms you learned from versions you have listened to.
The next step is to learn the chords of "That's All". Learn the chords of the phrase in its various inversions.
Lastly, try playing a phrase of "That's All" using a legato technique.
By following all of the steps in this tip, you will be able to play beautiful jazz phrases in the context of a song.
However, learning how to play jazz phrases doesn't stop there. There's more to explore.
Why You're Not Making Any Progress In Jazz Piano (And What To Do About It)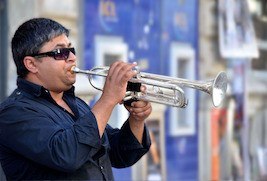 Do you feel like you have hit a wall in terms of your jazz piano skills? Are you bummed out by the lack of progress in your playing.
You may have had teachers in the past or tried out tutorials out on the web.
The problem is what you've learned from all that is not what you need to become a great jazz pianist.
In that case, you certainly need a mentor who knows exactly how to transform from being a jazz newbie to a gigging pro.
Guess what, finding the right jazz piano mentor is easy with the Jazz Inner Circle program.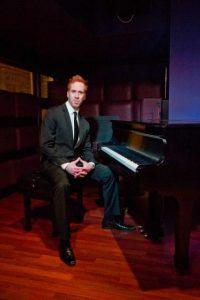 The Jazz Inner Circle gives you the opportunity to work with world-class jazz piano teachers on a 1-on-1 basis and help you learn the necessary skills to succeed in jazz piano.
Inside the Jazz Inner Circle, you'll discover:
"The Jazz Piano Mastery Program" (Over $25,000 worth of jazz piano training resources, tools, practice templates, improv strategies, & tons more.)
"The Ultimate Jazz Workout Training System." This is where we implement a complete practice program to build your jazz piano talent in record time.
Access to over 50 hours of Steve's high level jazz intensive workshops.
The thing about the Jazz Inner Circle is that slots are very limited, so I highly recommend booking for an interview here.
Enjoy learning how to play jazz phrases. Do you have any questions, comments, or things to add to this lessons? Let us know by leaving a note for us below in the comments section.
Remember that we're always here to help you in your jazz journey. Happy practicing and we look forward to sharing more jazz piano tips to you soon.