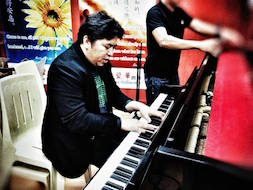 Would you like to learn how jazz piano MIDI technology will work for you?
You've come to the right place.
Jazz piano MIDI is a wonderful tool for learning and creativity.
As a learning tool, it can help you build chops and learn songs faster.
Let's get started learning how to take advantage of MIDI.
What Exactly Is MIDI?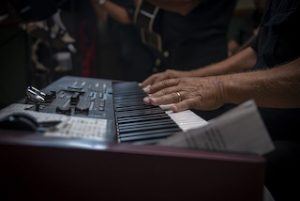 MIDI is an acronym that stands for Music Instrument Digital Interface.
It's a kind of computer language developed for electronic instruments. Examples of those instruments are synthesizers and electronic pianos.
Some of the things you can do with MIDI include:
Control and play MIDI-compatible devices, both actual and virtual such as synthesizers, software instruments, and effects equipment.
Create MIDI recordings that can be played back in MIDI-compatible devices. These are called MIDI files.
Learn songs through references material created using MIDI.
There are a number of other applications for MIDI but we will focus on learning and performing jazz. Read on below.
Why Jazz Piano MIDI Is More Than Just A Playback Tool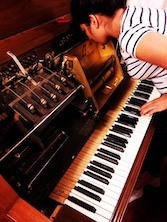 The most rudimentary way to use a MIDI file is to use it as a digital piano roll.
Piano rolls are actual sheets of paper with cutouts that can be read by player pianos.
These rolls of paper provide information to drive a player piano to accurately play any tune.
In this day and age, MIDI files have replaced piano rolls.
Devices like the Yamaha Disklavier system play music on acoustic pianos using MIDI.
MIDI-capable instruments can load and play back jazz piano MIDI files.
MIDI-compatible instruments/devices can also do the following:
Slow down playback without degrading audio quality.
Transpose music instantly.
Display MIDI note information as standard notation.
These three features can definitely help you learn any piece of music fast.
How To Use Jazz Piano MIDI To Learn Music Fast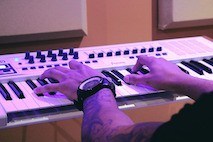 One of the best ways to learn music fast is through a MIDI capable app.
For example, I use Synthesia.
Synthesia works like a rhythm pattern game plus more: Instead of simple color patterns, you actually have to match both rhythm and pitch.
This sort of app can train you how to play with good time and accuracy in a very engaging format.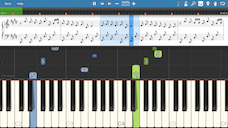 Once you load a jazz piano MIDI file into it, you can train yourself in a number of ways such as:
Observe how it is played visually as the virtual piano keys light up.
Train in either hands separate or hands together mode.
Display standard notation during gameplay.
Slow down or speed up a session.
Train in modes that either waits for you to play the correct note or scores you for accuracy against the original score.
The visual feedback combined with virtually unbiased reporting of your accuracy trains you in a very effective and efficient way.
While you may have a copy of such an app, you still need access to great jazz piano MIDI files.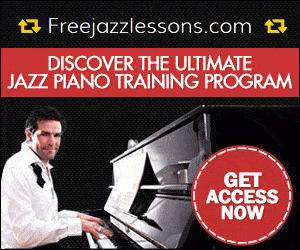 The best place where you can get MIDI files of piano arrangements of jazz standards is inside Premium Jazz Lessons Elite Membership.
Inside Premium Jazz Lessons, each song lesson comes with MIDI file versions in beginner, intermediate, and advanced levels.
These MIDI files are accurate, note-for-note transcriptions of performances filmed on HD video.
You can load these jazz piano MIDI files into apps like Synthesia and learn tunes faster.
Sign up for Premium Jazz Lessons Elite Membership here.
How To Improve Your Skills By Recording A Jazz Piano MIDI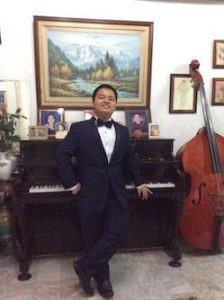 Another way you can take advantage of MIDI technology is by recording your own jazz piano MIDI files into a digital audio workstation (DAW).
Examples of DAWs include Apple Garageband, Logic Pro, Cubase, Cockos Reaper, and Cakewalk Sonar.
Once you already know how to operate your DAW, here are the steps for recording your MIDI performance:
Create a session or project and set the tempo to a particular tempo that's just right (not too fast or too slow).
Grab a click track, turn on the DAW's metronome, or insert a jam track of the tune you're working on into your session. Make sure that the jam track is at a tempo that is the same as the project/session.
If the jam track's tempo is not the same as that of the session, adjust the tempo of the session to match that of the jam track.
It's always best to work against timekeeping devices like that to improve your time and groove.
Once you have your jam track loaded into the DAW, record yourself playing over that.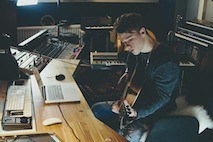 After recording your MIDI performance, it's time to honestly evaluate your own playing. You start by listening to your own performance.
When you listen to the performance, you can pretend it's someone else's so you won't be affected by your own bias.
The first question is does it sound great? You don't want to settle for less than great.
If it sounds great, good for you. If you notice imperfections, there's room to improve.
Whether you pull off a great performance or not, there will be always some room to get even better.
The question is how do you go deeper with your jazz piano MIDI? Find out below.
How To Evaluate Your Own Jazz Piano MIDI Recording In Detail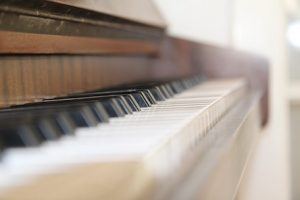 When you focus on a MIDI track in your DAW, you will see certain parameters.
Notes are represented as horizontal bars. The longer the bar, the longer the rhythm.
You can get a visual impression of your accuracy in terms of rhythm.
You can see a grid that divides your project's timeline into note subdivisions.
There's also a visual representation of the note's velocity. Velocity is indicative of dynamics.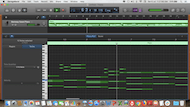 Given these things, you can visually check your rhythm, feel, precision, and dynamics with your playing.
For example, if you want to see if you're playing the correct accents, accented notes should have a higher velocity than others.
Another example is you'll see visually whether you're rushing or dragging.
If you're rushing, your notes will appear just before a grid line. Dragging is just the opposite.
The visual feedback you'll receive from a MIDI recording will help you adjust your playing faster.
How To Go Further With Learning Using Jazz Piano MIDI
Transcribing and playing along recordings are two of the most traditional ways of learning jazz.
You can give this traditional method a boost using MIDI.
Here's how to do it:
Grab a digital version of the tune you are trying to learn (preferably one recorded by a jazz legend).
Assign one track inside your DAW to the recording.
Create a MIDI track for your recording.
Hit record and play along the recording.
Evaluate your performance against the recording.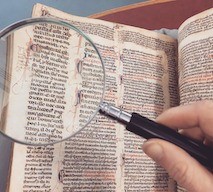 Visually inspect your MIDI recording and compare it against the classic artist rendition. Look at the MIDI grid to see whether you are rushing or dragging some notes.
Also check if you're using enough legato technique.
It's easy to spot with MIDI when your lines don't sound legato enough: the space between two notes would be too much.
Check your articulation. Listen if it matches the recording.
If it does not, take note of your note velocity. It's probably weaker.
Practice then repeat recording that particular passage to see if you can match the proper articulation.
This is how you learn using jazz piano MIDI technology.
Speaking of recordings by the jazz greats, you can save time on transcribing them through the Jazz Masters' Method.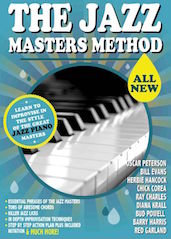 Inside the Jazz Masters' Method, you'll discover note-for-note transcriptions of licks by legends like Oscar Peterson and Barry Harris.
Learning these transcriptions via sheet music, audio, and MIDI will boost your jazz vocabulary fast.
You can even import the Jazz Masters Method MIDI files to your MIDI app of choice to kickstart your learning.
Get instant access to the Jazz Masters Method here.
We've already talked about ways to improve your skills using MIDI.
But what if you still can't get your playing to shape despite all this? What are you going to do about it?
What To Do When Your Solo Effort Falls Short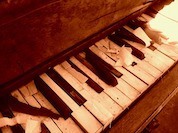 Have you ever felt going nowhere even with countless hours of practice?
Are you frustrated and tired of lacking conviction on stage?
You may think and feel like you're killing it in the practice room.
Perhaps it feels like you're working magic on stage when in fact nobody listening is feeling anything.
The problem is internal bias makes you think you sound great when the fact is you don't.
The good news is there is a mentor out there ready to help you inside the Jazz Inner Circle.
Our instructors inside the Jazz Inner Circle are ready to give you honest feedback. They will teach you all the tools you need to succeed.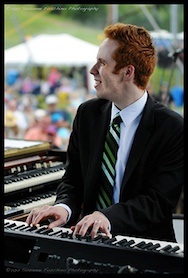 Inside the Jazz Inner Circle, you'll discover:
"The Jazz Piano Mastery Program" (Over $25,000 worth of jazz piano training resources, tools, practice templates, improv strategies, & tons more.)
Access to over 50 hours of high-level jazz intensive workshops.
And more.
Slots in the Jazz Inner Circle are limited to 3 per month, so act fast. Let us train you 1-on-1 right here.
I hope you enjoyed this lesson on jazz piano MIDI. If you have any questions about the lesson or suggestions for a new topic, feel free to drop a note.
Now that you're done with the lesson, it's time to start practicing and making music. Thanks.