That is a good question.
George Duke is simply one of the most interesting jazz pianists you will discover.
Today, you're going to discover some of the things that developed George as an amazing musician so you can get great ideas to take your talent and skills to the level of the pros.
Starting out as a church musician and then working with some of the most interesting musicians of our time such as Cannonball Adderly, Miles Davis, and Frank Zappa, George was able to develop himself as a musician to a level comparable to many jazz piano legends.
Before you dive in, check out this awesome funky performance of the George Duke Trio right here:
George Duke Trio Performing "It's On"
Now, it's time for you to learn what George Duke did to get awesome results:
Step One: Learn to Play Church Music Like George Duke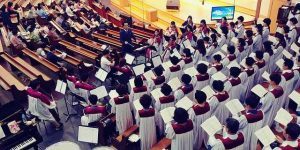 George Duke's foundation started with playing in church.
What is it in playing church gigs that gave him a solid foundation?
Look into some fascinating aspects of it below:
You Can Learn Improvisation By Studying Hymns
Inside most baptist churches, the hymnal is a standard fixture for congregational singing. What you have to realize is that the notation in hymnals is in a choir reduction format.
A choir reduction means that the notes you see on the piano staff are the actual pitches that the soprano, alto, tenor, and bass voices sing.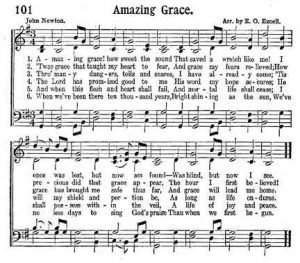 Now, should you play those hymns note for note in the hymnal?
No! Playing note-for-note is the worst way of playing those hymns! 
For starters, those hymn arrangements are not meant for piano. Playing it exactly as written on the hymnal isn't really great music for piano.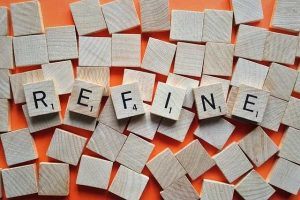 As a church keyboardist, George had to fill in some more details.
When you play from a hymnal, it is very similar to playing from a lead sheet.
When playing music from a hymnal, learn to recognize the chords that are formed but don't play them as written.
Improvise your own accompaniment using your own chord voicings, reharmonization techniques and appropriate comping patterns.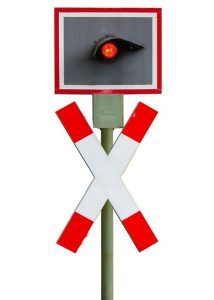 Now, let me stop you there for a minute. Can you make that happen?
You need to build things like chordal knowledge and a vast musical vocabulary to learn how to improvise your own accompaniment.
The good news is that you can get those skills under your fingertips fast!
The perfect program for that to happen is right here: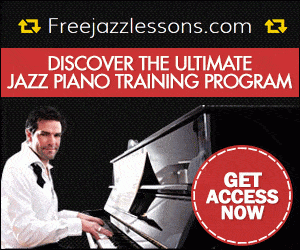 I highly recommend that you sign up for Premium Elite Jazz Lessons Membership.
This course will arm you with chord voicings, scales, and the harmonic knowledge that you need to take any piece of music and make it sound awesome.
With the kind of knowledge and skills you can get from Premium Membership, you can take any piece of music and rearrange it in a really cool way.
You Need Transposition Skills
Just like playing in a band, George needed to be able to transpose songs to adjust to the congregation's ability to sing. If he needed transposition skills, you need them too.
If you want people to be able to sing along or if you want to make everyone in your band sound good, you got to be able to transpose music yourself.
Inside our Premium Membership site, we have a bonus webinar that will give you the ability to transpose anything in all 12 keys.
Work On Your Jazz Chops Like George
Working with Cannonball Adderly and Miles Davis allowed George Duke to practice various jazz styles.
Playing in different styles with other jazz musicians will turn you into what George calls a "straight-ahead jazz player".
Check out this video of George Duke as the pianist of the Cannonball Adderley Quintet performing "Straight, No Chaser":
George has also worked a lot of jazz heroes such as Al Jarreau, Dexter Gordon, and Sonny Rollins.
Through his association with Cannonball Adderley, George also got opportunities to work with Joe Williams, Nancy Wilson, and Dizzy Gillespie.
His resume must read like the who's who of the jazz world!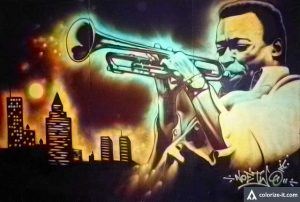 How could he have gotten calls to work with so many jazz legends? It was through none other than some really solid musical training and great work ethic.
With his church piano upbringing, experiences playing in high school jazz groups, and the music theory chops for a composition major, he flourished as a jazz pianist.
Here's a big problem though: Not everybody has the opportunity to go to a conservatory like Berklee or Juilliard for training.
Do you wonder if there is another way to get there? Wonder no more!
The great news is that you don't have to sign up for a bachelor's degree at a conservatory for that though as our Premium Membership lessons will help you get to that level.
Working hard is good but working smart is way better, so work smart by signing up for Premium Membership.
Be Open Like George Was With Frank Zappa
Serious musical training at a conservatory can sometimes result in a rather stiff outlook on music.
George Duke readily admitted to being musically "stiff" prior to getting the gig as the keyboard player for Frank Zappa.
Anyone who knew Frank Zappa and his music understands that he can be both very serious and whimsical at the same time.
He and his band played everything such as rock and roll, the blues, jazz, and even avant-garde classical music.
Due to the difficult nature of his music, Zappa demanded precision from his musicians. He, however, also demanded being open-minded and humorous, something that George had to learn.
Through his association with Frank Zappa, George Duke got the opportunity to play piano in other musical styles such as Doo-Wop, blues, and progressive rock.
It was also this time that he got into singing and using other instruments such as synthesizers.
Want to see and hear how it all worked out for him with Frank Zappa? Check out how humor and serious pianistic chops would mix in this performance of Frank Zappa's "Inca Roads":
Now, as a jazz pianist, what will you learn from George's experience with Frank Zappa? You will learn that adapting to various situations is necessary.
Open your mind and take inspiration from other styles of music apart from jazz. Go experiment with new things and ideas. While you might take your training seriously, also have fun with it.
Be Brave Enough to Explore But Keep Jazz Under Your Fingers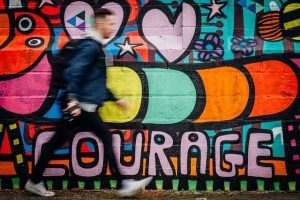 George Duke could care less about his critics. He still practiced and played jazz while exploring other styles and genres of music. Not only that, he ventured out to things such as music production and composing concert as well as film music.
In summary, there are three things that you ought to consider taking from George Duke to become an excellent jazz pianist:
Train with Gospel/church music and well as play various jazz styles.
Try to get every opportunity to play with other musicians.
Open your mind and explore possibilities inside and outside of jazz.
If you aspire to be the most excellent jazz piano player you can ever be, take a look at what George Duke did. I'm sure it will inspire you to go further and do great things.
How to Go To The Next Level Like George
You might be wondering how get yourself unstuck in your playing and be like George.
As you have read earlier, he learned a lot from working with musical masters.
Now you might say that you only got a one in a million chance of being able to do that.
What if I say that we can give you that one-in-a-million chance to learn from a bonafide master? Would you like to grab it?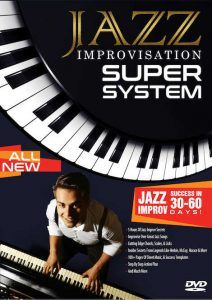 That one-in-a-million chance is right here in the Jazz Improvisation Super System.

Featuring jazz keyboard legend David Garfield, the Jazz Improvisation Super System will bring you to the next level.

In this course you will learn how to unlock various aspects of jazz piano such working with modes, expanding the way you think about pentatonic scales, really cool licks, and the examination of the playing styles of legends like Herbie Hancock, McCoy Tyner, Cedar Walton, and Horace Silver.

If you have any questions, comments, or suggestions for us, you can always drop a line below. I hope that this piece gave you some insight into George Duke as one of the greats in the world of jazz and beyond. Happy practicing!

Why would you want to be like George Duke?